Greta Thunberg pleads not guilty to public order offence at court in London
15 November 2023, 11:33 | Updated: 15 November 2023, 13:59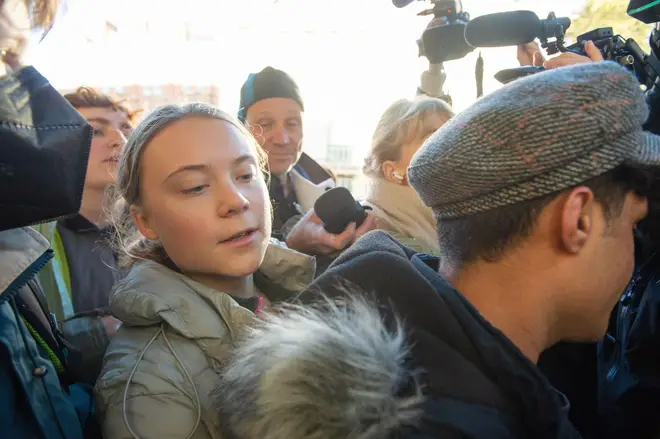 Greta Thunberg has pleaded not guilty to a public order offence after appearing at court in London.
The Swedish climate campaigner was arrested last month as she protested outside an oil and gas business event at a posh hotel in the capital.
She appeared at Westminster Magistrates' Court on Wednesday accused of breaching the 1986 Public Order Act by failing to leave the road to protest on the pavement.
The 20-year-old arrived as Greenpeace and Fossil Free London campaigners protested outside the court, unveiling banners saying "Oily Money Out" and "Make Polluters Pay".
She submitted her not guilty plea alongside four Fossil Free London protesters, who deny breaching Section 14 of the act. Five others also denied the same charge on Wednesday and will face a trial at a later date.
Thunberg, who laughed and smiled throughout the hearing, confirmed her name and date of birth. Her address in Stockholm was not read out due to security concerns.
She then ran from the media as she left the court.