Harry and Meghan make surprise appearance at NHL ice hockey game - as the prince echoes late Queen in first puck drop
21 November 2023, 14:16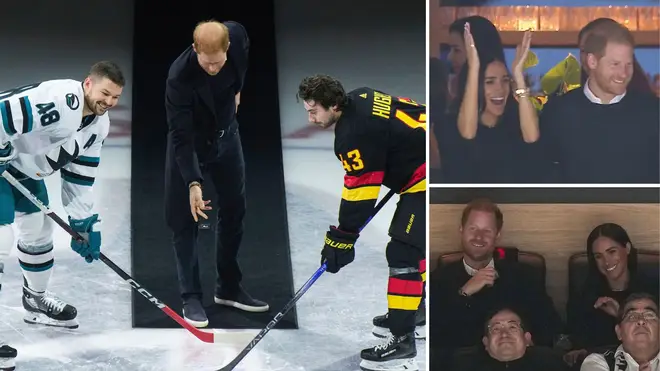 Harry and Meghan made a surprise appearance at an NHL ice hockey game in Vancouver on Monday, where the prince dropped the first puck.
Harry and Meghan watched the Vancouver Canucks beat the San Jose Sharks 3-1 at the Rogers Arena.
The prince took to the ice to perform the ceremonial puck drop which kicked off the game - similar to the puck drop performed by the late Queen at a Canucks game in 2002.
It was the first NHL game the Queen had attended since 1951 when, still a princess, she and Prince Philip watched the Montreal Canadiens take on the New York Rangers.
Read more: Harry and Meghan 'not welcome' at Royal Family Christmas amid reports Sussexes willing to let 'bygones be bygones'
Read more: Harry and Meghan 'ready to spend Christmas in the UK' but Charles has extended no invitation ahead of phone call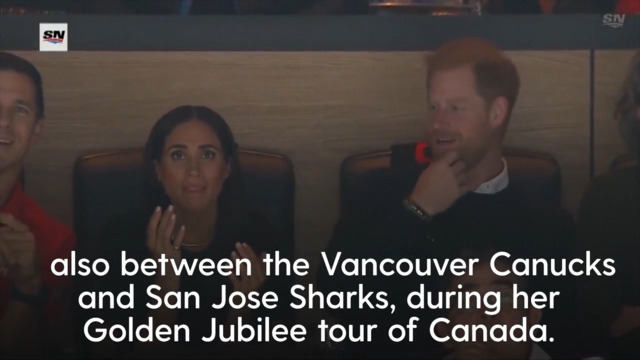 Harry and Meghan make surprise appearance at Vancouver ice hockey game
During the puck drop, Harry was said to have needed help working out what was expected of him.
San Jose's NHL star Tomáš Hertl told local media after the game: "I actually had to tell him [to drop the puck] because he keeps holding and smiling.
"I said, 'it's time to drop it'. But it's a cool moment. For sure I will remember that one."
Harry and Meghan were seen cheering and dancing to Simple Minds' hit Don't You Forget About Me after the Canucks won the game.
The couple made an appearance to promote the next Invictus Games, which will take place in 2025 in Canada.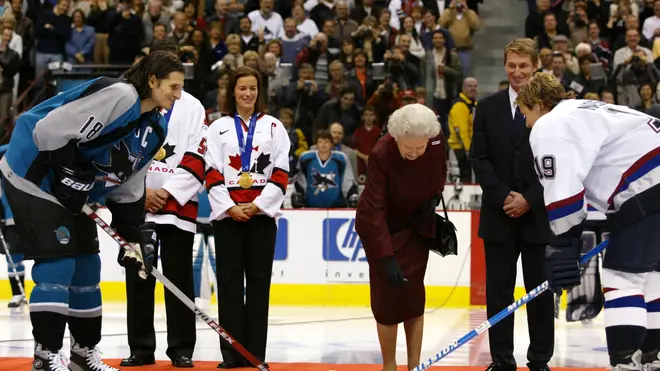 The outing came days after Meghan's surprise arrival at the Variety Power Of Women event in Los Angeles to celebrate the accomplishments of women in entertainment.
The former Suits actress said she was "thrilled" to have returned to the entertainment industry with Archewell Productions and is "really proud" of the projects they have has created so far, including docu-series Harry & Meghan and Heart Of Invictus.
She also teased future projects, saying: "We have so many exciting things on the slate... I can't wait until we can announce them, but I'm just really proud of what we're creating.
"My husband is loving it too which is really fun."
It was previously revealed that the pair are unlikely to be invited to the upcoming Royal Family Christmas.
A royal insider branded the sudden reconciliation attempt from Harry and Meghan as "bizarre", adding it's unlikely they will receive a festive invitation.
"It seems as if they are really doubling down on their reconciliation strategy," a source told the MailOnline.
"It's so bizarre to have behaved so badly, demanded an apology and an admission of 'guilt' — to no avail, I might add — from the family and now suggest they'll just waltz back in and allow bygones to be bygones if only someone would be good enough invite them."