Harry and Meghan 'ready to spend Christmas in the UK' but Charles has extended no invitation ahead of phone call
19 November 2023, 07:22 | Updated: 19 November 2023, 16:37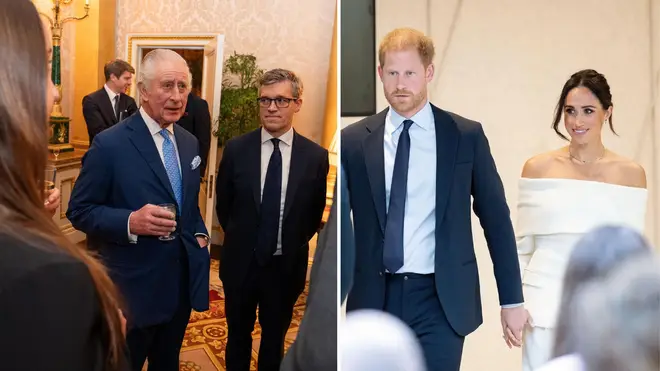 Prince Harry and Meghan Markle would be willing to spend Christmas with King Charles - but the monarch has not invited them.
A friend of the Sussexes has insisted they would accept any invitation to travel to the UK at the end of next month.
It comes after a slight easing in tensions between the couple and the King as the pair called to wish him a happy birthday.
"I can't imagine the Sussexes would decline an invitation to spend time with His Majesty. As of yet, there have not been any invitations for the holidays," the friend told the Sunday Times.
But royal insiders have fears about how private any interaction with the couple can be.
Read more: Harry and Meghan 'break months of silence' as they call King Charles for 'friendly' birthday chat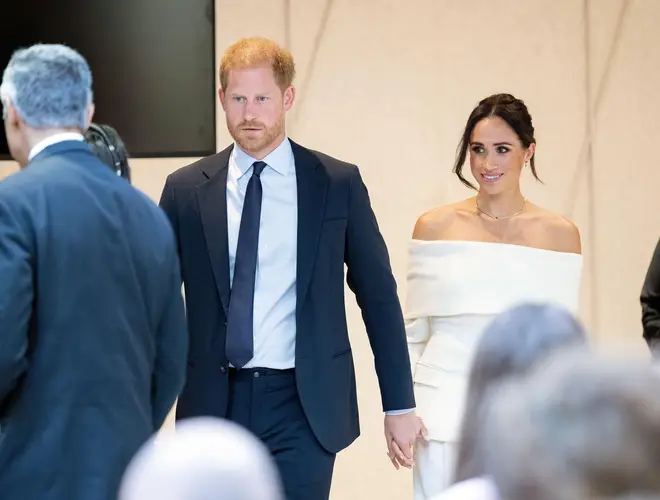 Harry and Meghan called the King for his birthday and showed him a video of Prince Archie, 4, and Princess Lilibet, 2, singing for him.
It was hailed as a potential turning point in relations between the Sussexes.
But even details of that leaked - contributing to a fear that anything involving the royals is at risk of emerging in public, with the Sussexes having put revelations about the family to work for them.
Read more: Harry and Meghan 'distance themselves from explosive book' which says prince was 'kept in dark about Queen's death'
Harry has published his bombshell memoir Spare, containing details of a physical altercation with William and other damaging claims, while the couple made damning allegations during their interview with Oprah.
"They realise they've got to a place where private conversations and calls could be questioned if they're going to be private," a source close to Harry and Meghan said.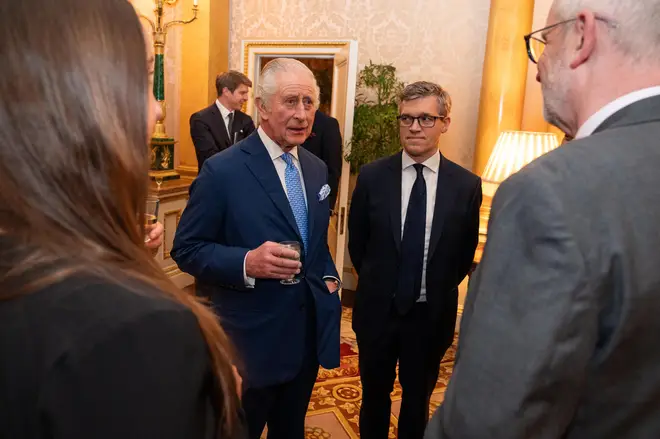 They no longer have a permanent home in the UK after being told to leave Frogmore Cottage in Windsor.
Options include Sandringham or Balmoral, where they would be afforded privacy and security.
Such a visit would also allow the King to spend a significant amount of time with his grandchildren for the first time.
Harry plans to speak to the King this week after the success of the birthday chat.