Harry and Meghan 'not welcome' at Royal Family Christmas amid reports Sussexes willing to let 'bygones be bygones'
20 November 2023, 06:33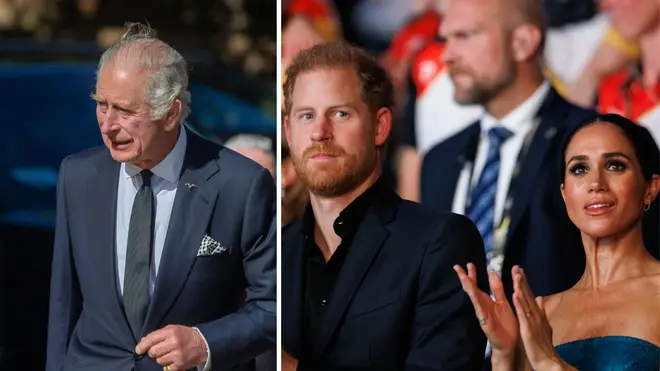 Prince Harry and Meghan are unlikely to be invited to the Royal Family Christmas despite claims the royal pair would be willing to spend the festive period in the UK.
It comes after a friend of the Sussexes said the pair would 'readily accept' an invitation to spend Christmas with His Majesty.
Now a royal insider has branded the sudden reconciliation attempt from the pair as "bizarre", adding it's unlikely they will receive a festive invitation.
"It seems as if they are really doubling down on their reconciliation strategy," a source told the MailOnline.
"It's so bizarre to have behaved so badly, demanded an apology and an admission of 'guilt' — to no avail, I might add — from the family and now suggest they'll just waltz back in and allow bygones to be bygones if only someone would be good enough invite them."
It follows reports that Harry and Meghan called the King for his birthday and showed him a video of Prince Archie, 4, and Princess Lilibet, 2, singing for him.
It was hailed as a potential turning point in relations between the Sussexes.
But even details of that leaked - contributing to a fear that anything involving the royals is at risk of emerging in public, with the Sussexes having put revelations about the family to work for them.
The source continued: "Which begs the question, why now? Is it something to do with the fact that some of their commercial deals, such as Spotify, have fallen around their ears and they have been subject to ridicule in the U.S. in shows such as South Park and Family Guy?
"Could it be that they have realised moaning about how awful being a member of the Royal Family is, isn't such a great strategy after all?"
Read more: Harry and Meghan 'ready to spend Christmas in the UK' but Charles has extended no invitation ahead of phone call
Read more: Harry and Meghan 'distance themselves from explosive book' which says prince was 'kept in dark about Queen's death'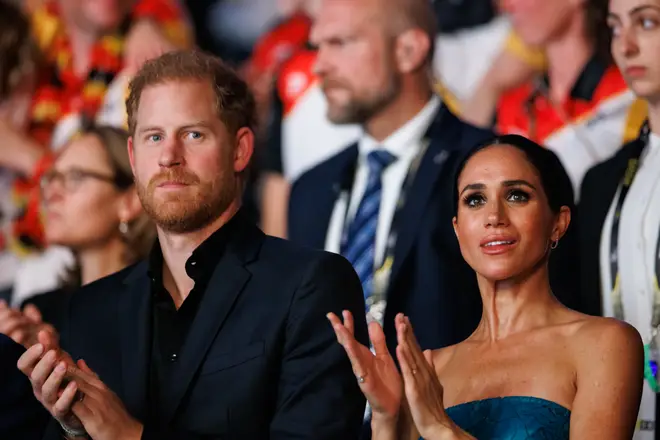 They also suggested that even if Charles was eager to extend an invite to the royal pair, such a decision may not go down well with other senior royals, such as Prince William.
Meanwhile, another source said that while a Christmas invite may not be on the cards, the Sussexes may be more welcome in Scotland for the New Year - when Prince William and Kate will be at their Norfolk home, Anmer Hall.
"It would certainly have the advantage of killing two birds with one stone; extending an olive branch to one son without causing difficulty to the other," the source told the outlet.
A friend of the Sussexes told the Sunday Times over the weekend: "I can't imagine the Sussexes would decline an invitation to spend time with His Majesty. As of yet, there have not been any invitations for the holidays."
Harry has published his bombshell memoir Spare, containing details of a physical altercation with William and other damaging claims, while the couple made damning allegations during their interview with Oprah.
They no longer have a permanent home in the UK after being told to leave Frogmore Cottage in Windsor.
Options include Sandringham or Balmoral, where they would be afforded privacy and security.
A source finally added: "Christmas plans are normally nailed down by now as Sandringham isn't a particularly big place and there's not a lot of room for the entire extended family.
"It would be surprising for the Sussexes not to have received an invitation by now if there was going to be one. New Year in Scotland would be more likely.
"But as with anything to do with Harry and Meghan, let's face it, anything can happen."