Health Secretary confirms over-70s will need to self-isolate for months
15 March 2020, 09:23 | Updated: 15 March 2020, 09:51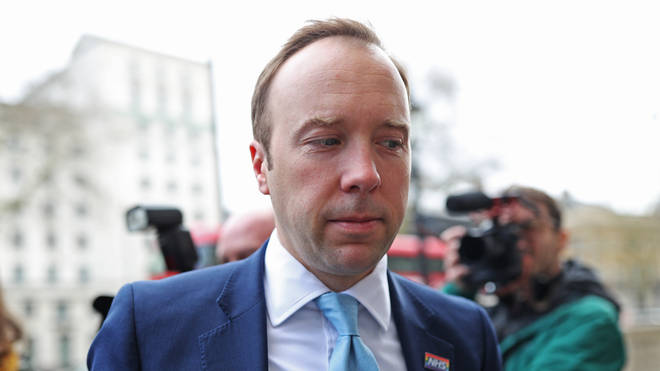 UK Health Secretary Matt Hancock has confirmed that all people over 70 will be urged to self-isolate for up to four months to protect themselves from coronavirus.
The minister for health said coronavirus posed "a very significant challenge" that will "disrupt the lives of almost everybody" in the UK.
Speaking on Ridge On Sunday on Sky News, Mr Hancock said: "The measures that we're taking, the measures that we're looking at taking are very, very significant and they will disrupt the ordinary lives of almost everybody in the country in order to tackle this virus."
He added that people over the age of 70 will, in the coming weeks, be asked to self-isolate for up to four months in order to protect themselves from Covid-19.
Mr Hancock confirmed the move would be part of the government's action plan to fight the virus.
"That is in the action plan, yes, and we will be setting it out with more detail when it is the right time to do so because we absolutely appreciate that it is a very big ask of the elderly and the vulnerable, and it's for their own self-protection."
Pressed on when the measure will be introduced, he said: "Certainly in the coming weeks, absolutely."
The health secretary then announced that emergency legislation would be set out on Tuesday and published on Thursday.
He said he had been working with Labour's shadow health secretary, John Ashworth, in deciding what the emergency powers would cover.
"This is a cross-party approach," he added.
"He's made some suggestions of other things that should be in there which we've included. And it includes a broad range of actions, all about preparing Britain, making sure that we're ready, should we need to be."
Mr Hancock was then asked about the number of ventilators in the UK.
"We start with around 5,000 ventilators, we think we need many times more than that and we are saying if you produce a ventilator then we will buy it. No number is too high," he said.
"They are relatively complicated pieces of kit, I couldn't make one, but they're not so complicated that the advanced manufacturing that this country is so good at now can't be able to turn its production lines over to.
"We've been talking to a whole host of companies about it and the Prime Minister is hosting a conference call today with them to say very clearly to the nation's manufacturers ventilators are the thing that we are going to need and frankly right across the world, the demand for them is incredibly high so it is not possible to produce too many.
"So anybody who can should turn production and their engineering minds over to the production of ventilators."
He added: "The thing the NHS needs now more than anything else is more ventilators. We've been buying as many as we can but we need to produce more too."
Mr Hancock said he could not make guarantees that everyone who requires a ventilator will get one, saying: "We don't make guarantees in healthcare."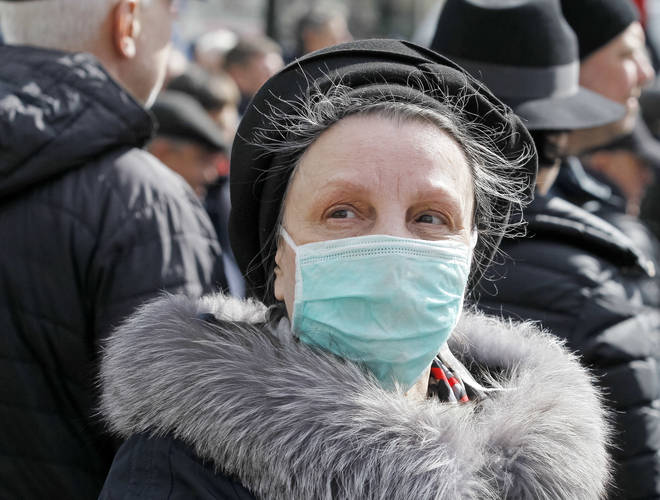 The government is speaking with private hospitals about the possibility of taking over beds, in a further sign of the pressures that will face the health service at the peak of the coronavirus outbreak.
Mr Hancock said: "Our generation has never been tested like this.
"Our grandparents were, during the Second World War, when our cities were bombed during the Blitz.
"Despite the pounding every night, the rationing, the loss of life, they pulled together in one gigantic national effort.
"Today our generation is facing its own test, fighting a very real and new disease."
It comes as the total number of coronavirus deaths in the UK lept from 10 to 21 on Saturday, so far the biggest rise in a 24-hour window.