Heart-Pounding Bodycam Footage Shows Police's Frantic Search For Las Vegas Shooter
4 October 2017, 07:23 | Updated: 13 November 2017, 07:45
The Las Vegas Police have released dramatic footage from officers' body-worn cameras as they tried to find Stephen Paddock.
The 64-year-old killed 59 people and injured more than 500 as he fired at fans at a country music festival outside the Mandalay Bay.
The video shows officers running towards the casino as gunfire can be heard in the background.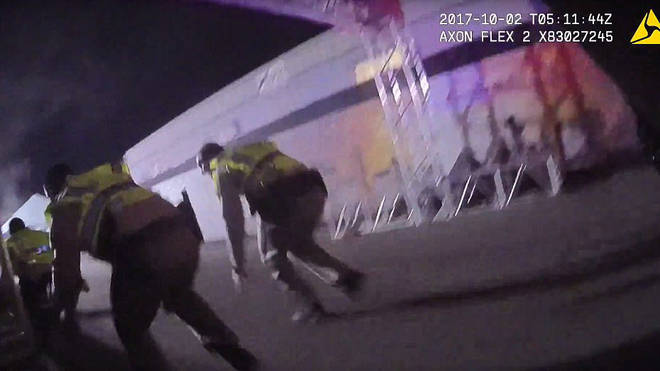 And in one heart-stopping moment, they are forced to duck behind a wall as Paddock started firing directly at them.
Another dramatic moment shows an officer running into the line of fire to drag a seemingly drunk man to safety while another police officer covers a crouching woman as shots ring out to protect her from the bullets.
Police say Paddock was firing for between nine and 11 minutes using the array of weapons in his hotel room.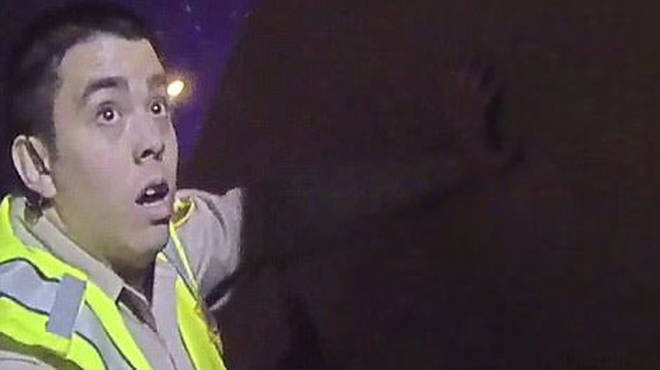 Police revealed that the gunman had set up cameras by his hotel room so he could spot anyone coming for him.
He had an arsenal of 23 rifles in his hotel room at the Mandalay Bay and had smashed the window so he had a clear view to the crowd across the road.