HS2 'may not run to Euston' with passengers getting off six miles away in new plans to scrap part of troubled rail line
16 September 2023, 09:13 | Updated: 16 September 2023, 10:25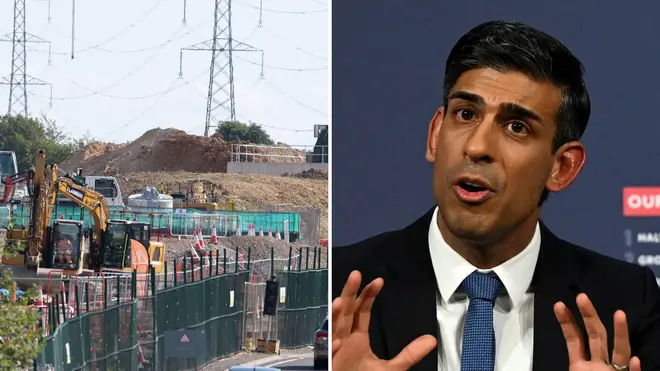 New proposals are being drawn up by Downing Street and the Treasury to scale back HS2 to save £4.8 billion, resulting in the troubled rail line never reaching central London.
It is understood that Prime Minister Rishi Sunak wants to end the line six miles west at Old Oak Common.
The scale back would save the government at least £4.8 billion, the price the government estimates that it could take to upgrade Euston to take other HS2 trains and link it to the line under construction.
This would mean that passengers would need to alight at the West London station and then connect to the Elizabeth Line to transport them into the centre.
This announcement backtracks from original plans, where in January 2023, Jeremy Hunt insisted the HS2 line would run to central London.
It has already been announced there is a delay in the construction of the Euston site as well as other elements of HS2.
In March 2023, it was announced that HS2 would be delayed for two years due to "soaring inflation".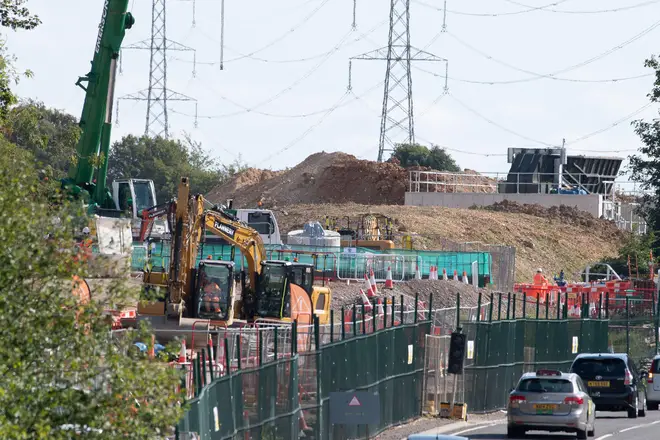 With the current plans, trains would terminate at a new Oak Old Common interchange when they start operating from Birmingham.
Services were due to come into Euston only if and when the new line reaches Manchester in 2040.
Read more: 'Working people still have to turn up to work': Archie Norman gives his say on HS2 delays
Rishi Sunak had "made up his mind" to scrap the Manchester HS2 link and line running to Euston and instead pledged to prioritise the "Northern Powerhouse" Rail.
This could save up to £34 billion, though £2.3 billion had already been spent on the link.
The savings may be used to upgrade the project for a new high-speed rail link connecting Liverpool to Leeds.
The Prime Minister has faced several calls to abandon the project over delays and design changes, with cost possibly facing £71 billion.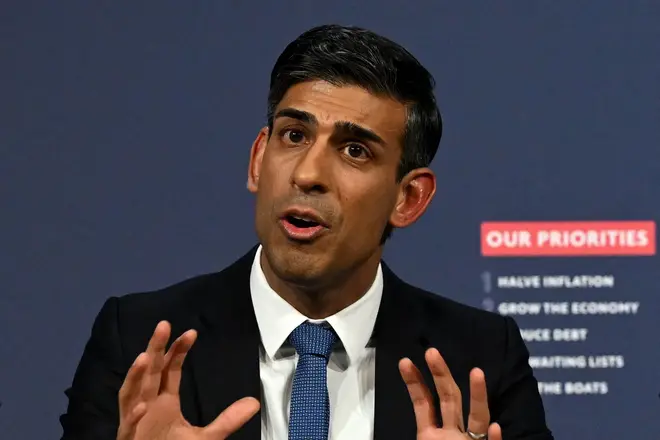 Read more: 'Huge disruption for zero reward': Sadiq Khan leads backlash against HS2 delays after 'costs soar to £71bn'
A spokesman has said "spades are already in the ground" and "we're focused on delivering it" – but he would not promise the line will reach Manchester.
One senior Conservative MP, who was not named by The Times, said there would be "one hell of a row" if Sunak did scale back HS2.
They added: "Politically it's madness.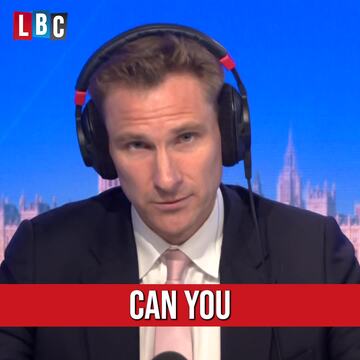 Chris Philp is unable to confirm HS2 Birmingham to Manchester leg
"It's hard to see how you're going to win many votes by promising to scrap HS2 while Labour will jump on it accusing us of abandoning the north."
Previously, Sir Keir Starmer promised to ensure high-speed lines are built between London, Birmingham, Manchester and Leeds.
However, it is now understood that Labour is reviewing plans and could back-track on their promise for HS2 over concerns about rising costs.
Shadow transport secretary Louise Haigh said Labour will deliver "infrastructure fit for the century ahead".
Talking to the Times, Jeremy Hunt confirmed he and Rishi Sunak have been addressing the cost overruns on the HS2 rail project.
Mr Hunt refused to commit to scrapping the link between Birmingham and Manchester and beyond.
He said: "With any big infrastructure project, let alone the biggest infrastructure project in the country, you would expect us to have conversations about managing cost overruns.
"I'm not going to be drawn on the details."