'I'm still alive' jokes Pope as pontiff leaves hospital after three day stay for respiratory infection
1 April 2023, 18:27 | Updated: 2 April 2023, 01:20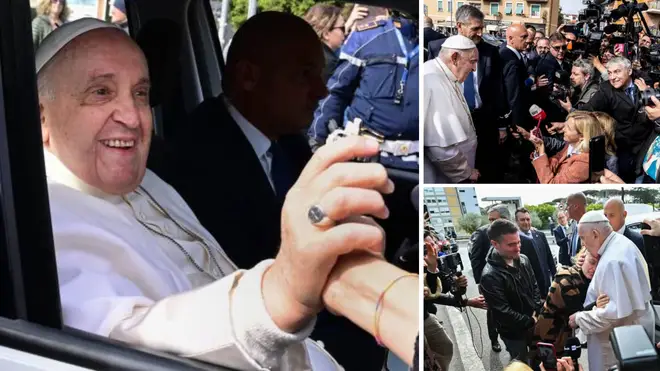 Pope Francis joked "I'm still alive" as he left hospital in Rome following treatment for a respiratory infection.
The pontiff, 86, was discharged from Gemelli Hospital in Rome on Saturday morning after a three-day stay for treatment for bronchitis.
"I wasn't frightened, I'm still alive," he joked to journalists, before being driven away in a white Fiat 500.
The Vatican confirmed that Pope Francis will be appearing at St Peter's Square for Palm Sunday Mass to mark the start of Holy Week.
Vatican spokesperson Matteo Bruni said in a statement on Friday: "I can confirm that, since he is scheduled to leave the hospital tomorrow [Saturday], Pope Francis is expected to be present in St Peter's Square on Sunday for the Eucharistic celebration of Palm Sunday, the Passion of the Lord."
Read more: Stranded passengers at Dover angry as they're fed with crisps in hours-long delays and children sleep in service station
Read more: Man, 61, arrested on suspicion of murder after woman's body found in Reading marina
The Pope had experienced breathing difficulties before being admitted to hospital for tests on Wednesday.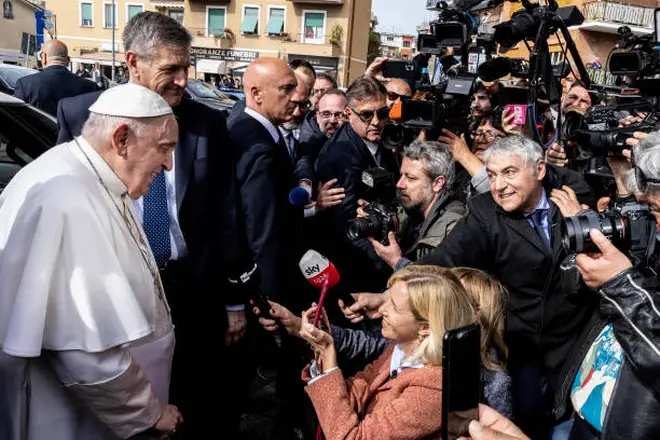 "The tests showed a respiratory infection (COVID-19 infection excluded) that will require some days of medical therapy," the Vatican said, adding that the pontiff had been treated with antibiotics administered intravenously.
Pope Francis attended his weekly general audience at the Vatican on Wednesday and was seen smiling and waving.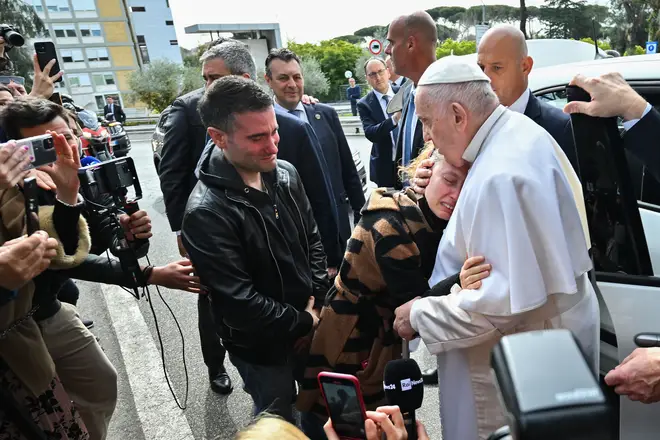 But he appeared to be in pain while getting in and out of the "popemobile", and was later taken to hospital.
Pope Francis had a lung removed in his teens due to a respiratory infection and is often heard speaking in a whisper.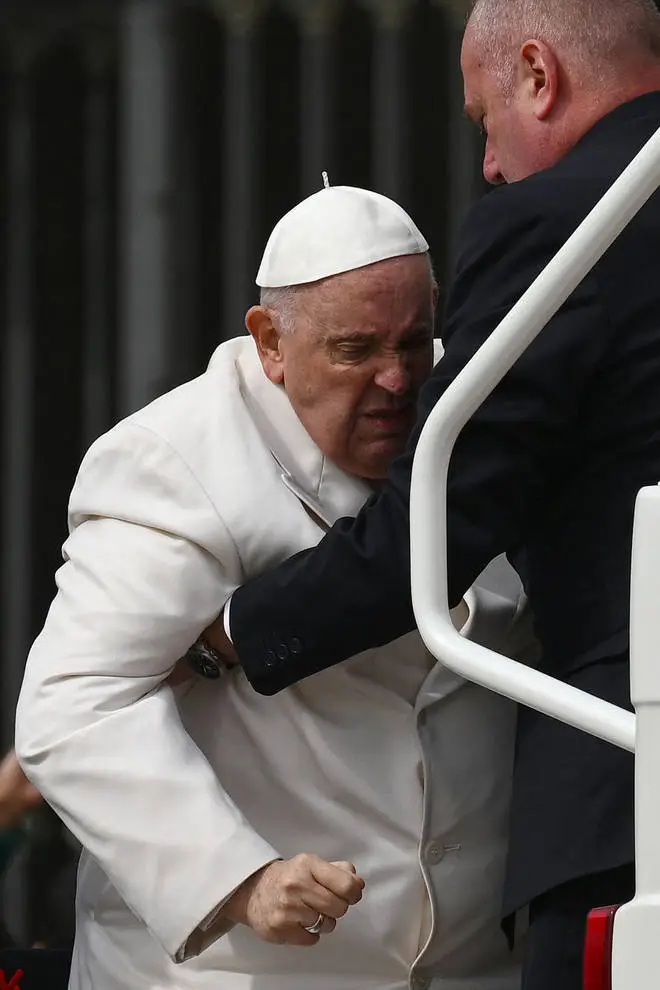 He spent 10 days at the Gemelli hospital in 2021 following surgery for an intestinal narrowing, when 33cm (13in) of his colon was removed.
In recent months, the pontiff has used a wheelchair due to mobility problems related to his knee.