Cousin of man being held hostage by Hamas calls for ceasefire, as he accuses Israeli government of 'failing' its people
24 October 2023, 18:30 | Updated: 24 October 2023, 18:33
Ben Kentish speaks to cousin of Israeli hostage kidnapped by Hamas
A man whose cousin is being kept hostage by Hamas has called for a ceasefire in Gaza, as he said civilian lives need to be made a "priority".
Udi Goren, the cousin of Tal Haimi who was kidnapped by Hamas, has said that "more bloodshed" will not resolve the war.
Speaking to LBC's Ben Kentish, Mr Goren said: "The difference between us and Hamas is that we emphasise the dignity and human lives of every civilian in our country.
"Refusing a ceasefire means we are negating this idea."
It comes after two more hostages were released by Hamas on Monday evening, bringing the total number of hostages freed up to four.
Nurit Cooper, 79, and Yocheved Lifshitz, 85, two Israeli women, were released on grounds of poor health, Hamas said. Their husbands are still being held hostage.
Some 200 people are still being held captive by Hamas, including six Brits, after Hamas launched a surprise attack on Israel on October 7.
Mr Goren continued: "As a western democracy can you even imagine the UK asking civilian families or hostages of people from the UK to just sacrifice their lives for any cause, for the government who has failed us so miserably in this attack?"
"At this point we are on the offensive. Right now the situation is contained and we have the upper hand, and it is up to us to decide where this is going to go."
Read more: Six Brits still missing after Hamas attack, minister reveals after two Israeli hostages are freed
Read more: Rishi Sunak and Humza Yousaf speak for first time about war in Gaza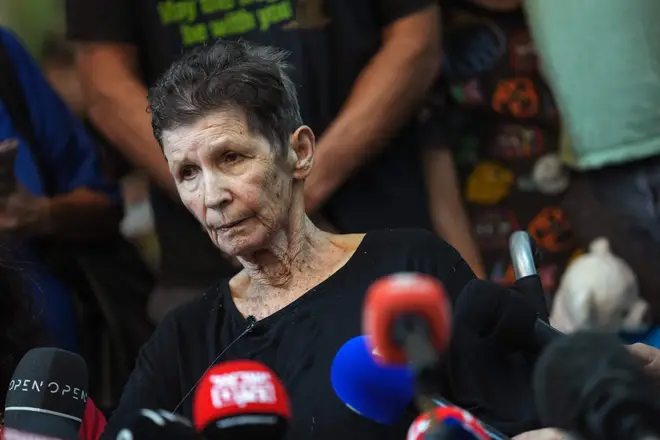 He hit out at the Israeli government, as he added: "If this war continues they are making a moral statement and that says: we are not putting civilian lives as first priority.
"Israeli civilian lives, I'm not even talking about Gaza, and I believe the civilians in Gaza have suffered so tremendously. I don't think it's right or moral or even in our own benefit to continue this shelling when the death toll is so high."
He also said he felt hostages should be more central to the conversation, rather than "just whether or not are we going to kill more Gazans and whether we are going to annihilate Hamas or not".
Mr Goren expressed concern that the continued bombardment of Gaza could alter Israel's reputation historically, as he said: "At first the entire world was on our side, and right now it's not. And if what comes out of this war, is that the world would remember that this war is about Israel annihilating Gaza and killing thousands of civilians, we have lost the world support in that alone."
It comes after countries across the world held pro-Palestine marches on the weekend, calling for a ceasefire of the war.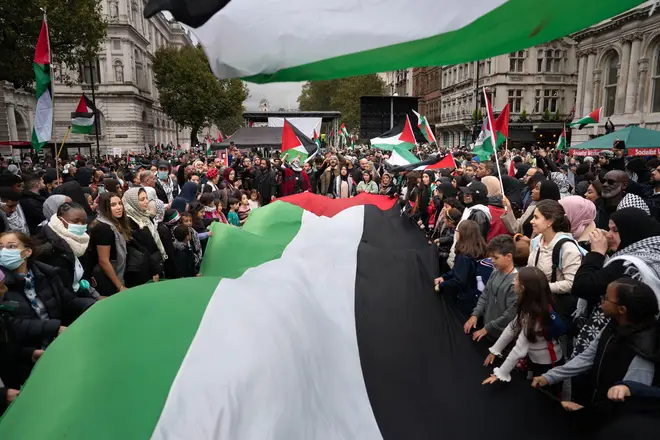 "What should come first is defending civilian lives," he added.
"We have 200 that we can save, 200 families that will be spared this tragedy, this misery, this agony that they have already suffered because of the loss in their communities.
"I have no faith that there will be any resolution with more bloodshed.
"No war, no bomb, no violence has led to anything but more violence and that's the way that these national conflicts work. "There is a way to resolve it and violence will not be it."
It comes as the death toll in Gaza from Israeli airstrikes has reportedly risen above 5,000.
In Israel, at least 1,400 people have been killed since the October 7 attack.
Israel is expected to soon launch a ground invasion on Gaza, although it remains unclear exactly when this will be.