'Dead man walking': Israel surrounds Hamas leader in bunker and vows to eliminate him
7 November 2023, 19:01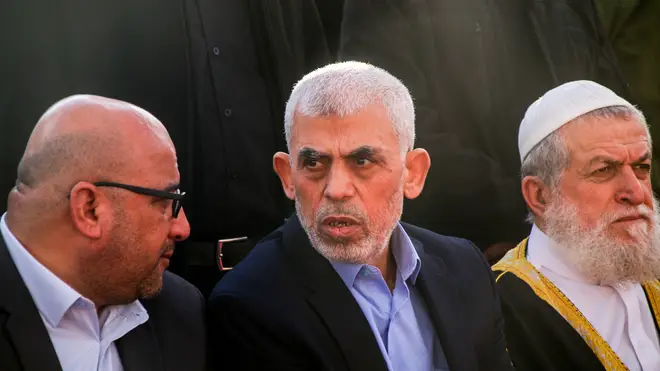 Hamas's Gaza leader is surrounded in a bunker, Isreal's defence minister has claimed as he said IDF forces were "tightening the chokehold" around Gaza City.
Yoav Gallant said Yahya Sinwar was surrounded in a bunker but did not disclose the exact location as he gave a televised press statement this evening.
Gallant said Israel's troops had stormed the terrorist group's strongholds "from all directions, in perfect co-ordination with maritime and aerial forces".
Sinwar, 61, has been previously described as a "dead man walking" by Israeli officials.
Gallant said Hamas's leader in Gaza was "hiding in his bunker ... without contact with his associates".
It comes as Israel's Prime Minister Benjamin Netanyahu said last night Israel will have "overall security responsibility" in Gaza indefinitely after its war against Hamas ends.
Again rejecting calls for a ceasefire, Netanyahu outlined Israel's intentions to hold a tight grip on Gaza - home to over two million Palestinians - when the war ends.
Speaking to ABC News on Monday night, the Isreal's PM said: "I think Israel will, for an indefinite period will have the overall security responsibility [of the region] because we've seen what happens when we don't have it.
"When we don't have that security responsibility, what we have is the eruption of Hamas terror on a scale that we couldn't imagine."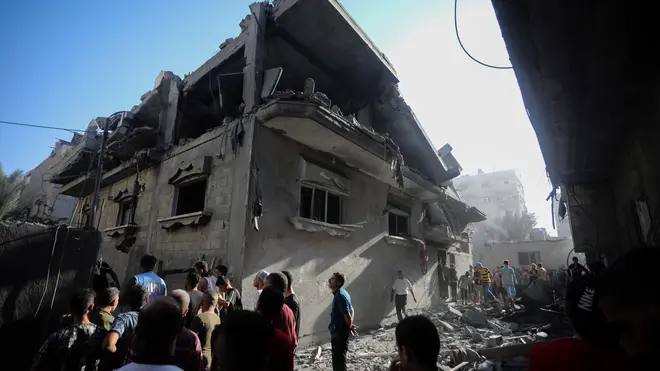 Israel has maintained effective control of the region, despite the IDF withdrawing from the Gaza Strip in 2005.
The United Nations and international human rights organisations regard the Gaza Strip as being under military occupation from Israel as it has maintained control of the region by land, sea and air. This has been disputed by Israel, however.
In the interview with ABC, Netanyahu said he would consider "tactical little pauses" to allow for the entry of aid and exit of hostages.
He again stressed his rejection of a ceasefire.
Speaking to LBC's Andrew Marr on Tuesday evening, Head of the Palestinian Mission to the UK Husam Zomlot said Netanyahu's statement was "unsurprising".
"Netanyahu has used the moment to implement an all new plan, which is the retaking of Gaza - the occupation of Gaza inside, because Gaza was under occupation from Gaza outside."
"The settlers are wreaking havoc. There is rampage as we speak now," he stressed.
Zomlot said Israel's forces wanted to "oversea the mass expulsion of hundreds of thousands" from Gaza City.