Jeffrey Epstein was 'lining up to make Prince Andrew a business advisor', new messages claim
9 July 2023, 22:46 | Updated: 10 July 2023, 08:22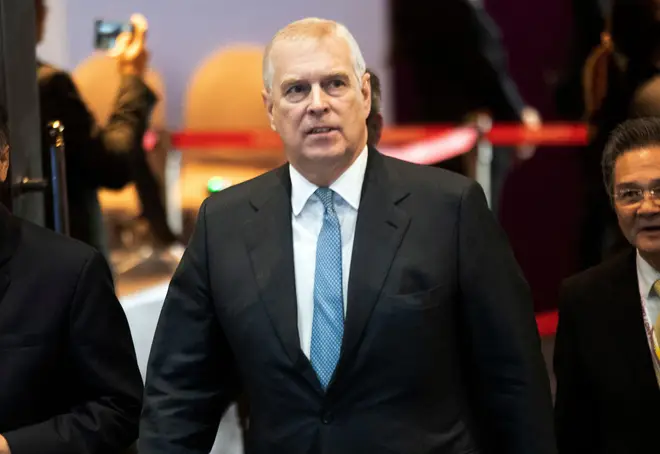 Paedophile financier Jeffrey Epstein was lining Prince Andrew up to be a "star advisor" in a new business, it has been claimed.
The dead billionaire paedophile was reportedly going to try and convince the Duke of York and former Labour MP Peter Mandelson to join a new consultancy, according to emails between Epstein and banker Jes Stanley.
The messages allegedly are dated after the paedophile was released from jail after a child prostitution conviction in July 2009.
According to MailOnline, Epstein wrote: "I need to decide how to gear up my advisory business.
"Grab a group from Goldman [Sachs, the investment bank]?.. Hire 5-10 stars? Larry? Peter? Andrew?"
Read More: Negligence and misconduct led to Epstein's death in jail, says watchdog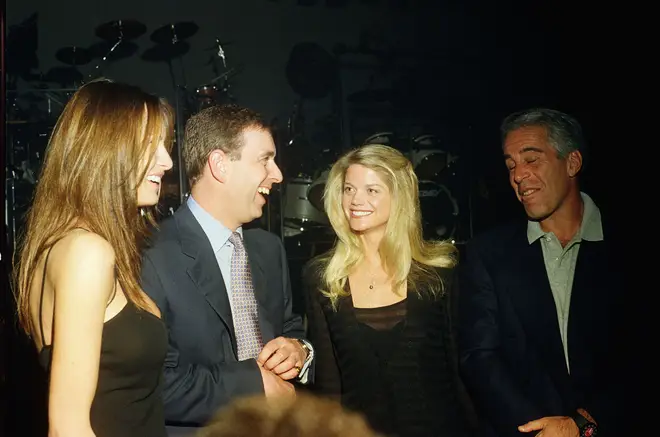 Former US Treasury Secretary Larry Summers and Peter Mandelson are believed to have been the two others mentioned in the messages - though it is not believed they took up roles with the firm.
The emails were obtained by the US Virgin Islands' lawsuit against JP Morgan - as the nation attempts to prove complicity by the bank in Epstein's crimes.
Meanwhile, the Duke of York is reportedly staying 'resilient and patient' in his aim to overturn the multimillion pound settlement paid to Epstein's victim Virginia Giuffre.
The disgraced duke paid a huge sum to Giuffre to settle a civil lawsuit early last year, but now reportedly regrets the decision.
A source close to the duke told The Times that he has become the "Millwall" of the royal family, comparing himself to the east London football club whose chant goes, "No one likes us, we don't care."
They added: "Except he does care. Dershowitz has made it clear that if the documents are unsealed, it will demolish the established narrative. People underestimate the duke's resilience and patience.