Jeremy Hunt reveals cancer fight as he says disease killed his parents and afflicts his brother too
24 July 2023, 06:56 | Updated: 24 July 2023, 07:50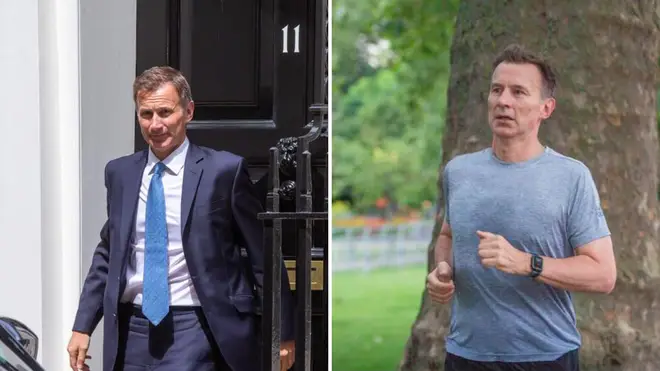 Jeremy Hunt was treated for skin cancer, he has said, as he called for more investment to lift the "curse from humanity".
The Chancellor and former health secretary had a mole surgically removed from his head after doctors confirmed it was cancerous.
His parents both died of cancer - Royal Navy admiral Sir Nicholas Hunt, who died in 2013 at 82, and Lady Meriel Hunt, who died last year, aged 84.
Mr Hunt's brother Charlie, 53, was diagnosed with sarcoma in 2020. Sarcoma is a rare but aggressive cancer that affects the bones and soft tissues.
The NHS did not meeting several cancer waiting time targets in May, according to Cancer Research.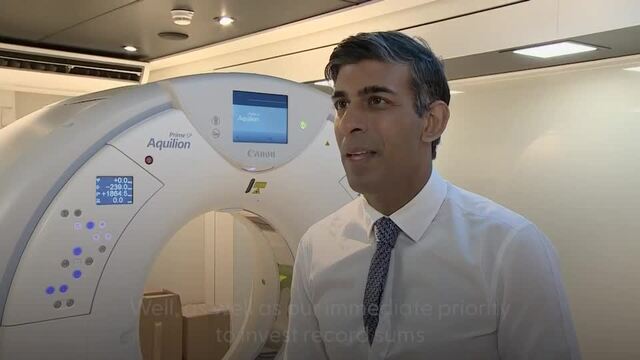 Sunak defends cancer services after report finds NHS lagging behind peers
Only 58.7% of people in England received their diagnosis and started their first treatment within 2 months (or 62 days) of an urgent referral in May 2023. This is well below the target of 85%
Some 80.8% of people were seen by a specialist within two weeks of an urgent suspected cancer referral, below the target of 93%, which was last met in May 2020.
71.3% of people were diagnosed, or had cancer ruled out, within 28 days of an urgent referral. The target is 75%
90.3% of people started treatment within 31 days of doctors deciding a treatment plan in May 2023. The target is 96%
Mr Hunt told the Daily Mail he was "blessed" with his cancer "caught relatively early" after he discovered the mole.
He said: "My treatment was superb, but I know more and more of us are getting cancer so that's why we need to continue to invest more.
"One of the things we need to focus on is early diagnosis because if you pick up cancers early, it's much more likely that you'll completely cure someone."
He continued: "It's about half the cost for the NHS if you pick up cancer at stage one or two rather than three and four so that's why diagnostic centres are very important.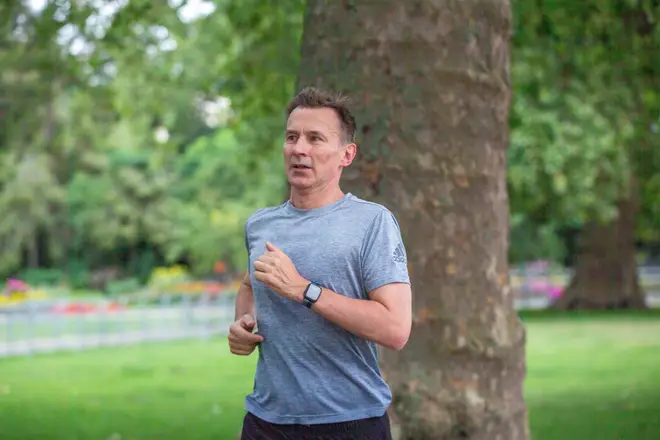 "Basically being able to get people early access to surgery is still the most effective way of getting rid of cancer."
Mr Hunt said the most dangerous cancers are those which do not show symptoms until it is too late.
"You're more likely to find a lump in your breast then you are the symptoms of prostate cancer and bowel cancer or oesophageal cancer," he said. "That's why they can often be so dangerous.
"Obviously I'm very aware from my time as health secretary that half of us will get cancer in our lifetimes, but the encouraging thing is this country really is one of the global leaders when it comes to cancer research.
"We are doing some groundbreaking research here which could lift the curse of cancer from humanity in the future, which is why I'm all in favour of anything we can possibly do to raise money to support more research into cancer and raise awareness of what's possible."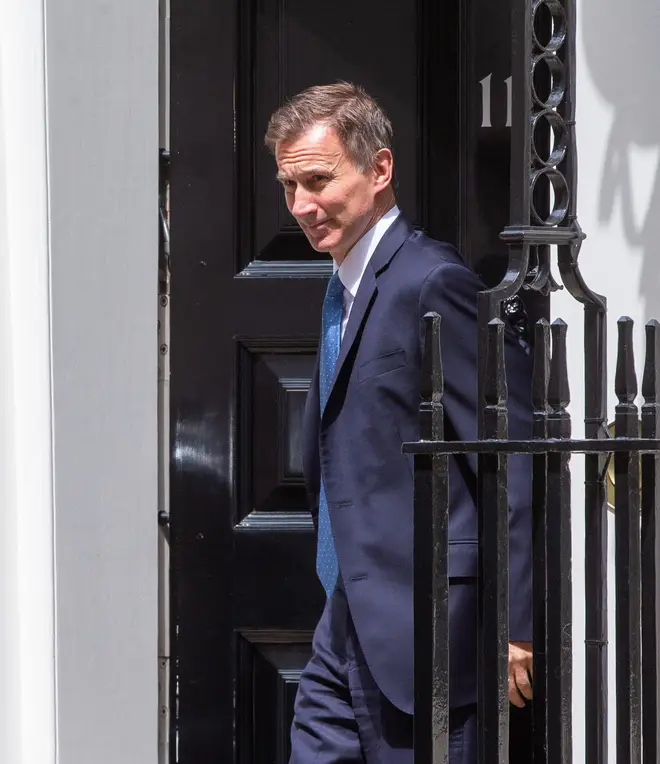 Mr Hunt and his younger brother ran the London Marathon in October to raise money for Sarcoma UK and the Royal Surrey Cancer and Surgical Innovation Centre, as well as a series of runs and bike rides.
"I had superb treatment from the NHS to remove it, but I am very aware of members of my own family who have had much tougher battles against cancer, and I know that's what families are going through up and down the country," he said.
"My brother is doing OK, but like many families who have cancer, it is a life-changing thing."