'I'd do it all again': Jeremy Renner says he would relive horror snow plough accident to save nephew
29 March 2023, 21:57 | Updated: 30 March 2023, 00:34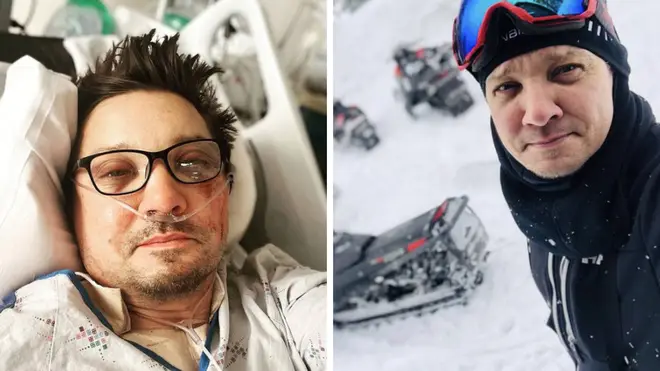 Hollywood actor Jeremy Renner says he would relive his horrific accident - during which he was crushed by a seven-tonne snow plough - if it meant saving his nephew.
Asked whether he remembers the pain of being crushed by the snow plough, Renner said: "Oh, all of it yeah - I was awake through every moment".
Jeremy's nephew, who the actor was trying to save when he was crushed, says he saw his uncle in a "pool of blood" and thought he was dead.
Speaking to Diane Sawyers ahead of the release of a documentary charting his recovery, Renner continued: "I'd do it again...yeah I'd do it again because I was going right at my nephew."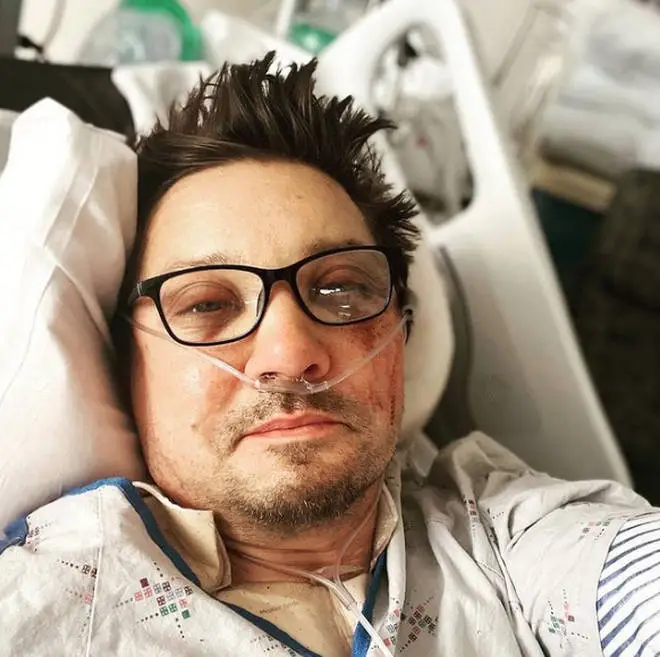 The Marvel star lost a huge amount of blood from his injuries as he was rushed to hospital for emergency surgery after the incident on New Year's Day.
Renner, 51, stepped off the snow plough to speak to the person he was helping, before the vehicle rolled on top of him as he desperately tried to climb back on top.
The shocking call to 911 that followed revealed that the right side of Mr Renner's torso and upper chest were "completely crushed" and that the actor was having "extreme difficulty" breathing.
Read More: Jeremy Renner walks on anti-gravity treadmill as he recovers from breaking more than 30 bones in snowplow accident
Read More: Hero Jeremy Renner was crushed by 14,000lbs snowplow while trying to save nephew, sheriff's report says
Mr Renner underwent surgery for chest and orthopaedic injuries in the accident, with medics saying he was in a critical but stable condition earlier this week.
His Lake Tahoe home is in a remote area and he had previously posted a photo of a car completely covered in thick snow.
The actor later thanked fans for their support after posting a photo of himself from his hospital bed.
He has since been continuing his recovery and he shared video of himself walking on an anti-gravity treadmill three months after the accident.
He says in a clip: "It's like having a cane," adding that the equipment enables him to feel "less weight".
"That's seriously cool. And you're totally doing the walking motion," another man tells Jeremy in the clip.
Renner replies: "Correct, exactly. It's 40 percent of my weight."