Joe Biden praises 'very gracious' Queen after Windsor Castle visit
13 June 2021, 17:19 | Updated: 13 June 2021, 20:34
Joe Biden has arrived at Windsor Castle for tea with the Queen after the G7 summit.
The US president landed in the grounds of the residence on the helicopter Marine One just before 5pm, ahead of schedule, with First Lady Dr Jill Biden.
It follows a G7 summit dominated by promises of vaccine donations, climate action and the Northern Ireland Protocol of the Brexit agreement.
The Queen came out to greet Mr Biden and the national anthem was played, with a Guard of Honour ready to greet the president.
Read more: G7: Boris Johnson admits leaders must learn from 'wretched pandemic'
Read more: Johnson calls Biden 'breath of fresh air' following 'great' talks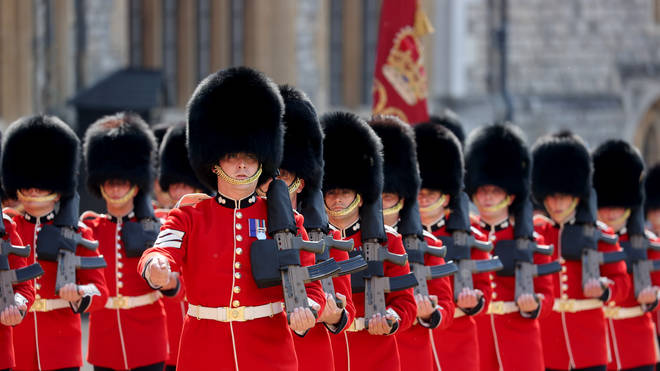 Biden arrived in a Range Rover and the US national anthem was played. Mr Biden then inspected the guard before the Queen and the Bidens entered Windsor Castle.
Before leaving the UK, Mr Biden told reporters that he spoke to the Queen about Russian president Vladimir Putin.
They also discussed China's leader Xi Jinping.
"We had a long talk. She was very generous," Mr Biden said.
"I don't think she'd be insulted but she reminded me of my mother. In terms of the look of her and just the generosity."
He added: "She was very gracious."
The Queen asked what it was like in the White House, which Mr Biden said he invited her to.
He told reporters he replied: "Well, it's magnificent but it's a lot of people."