'Adult authority is long gone': 'UK's toughest headteacher' warns of 'cat' students wearing tails and ears to class
22 June 2023, 06:51 | Updated: 22 June 2023, 19:32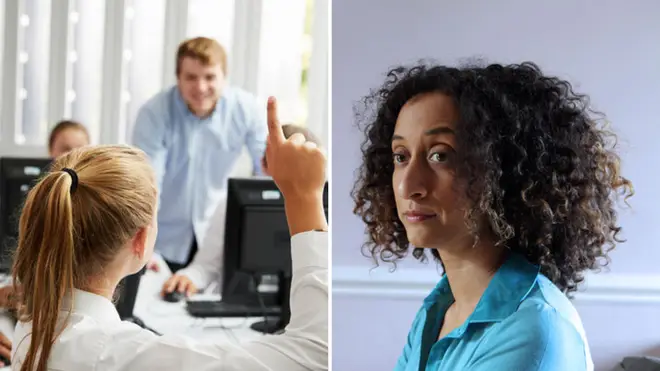 Britain's 'toughest headteacher' has warned that schoolchildren who identify as cats are wearing tails and ears pinned to their clothes in class.
Katharine Birbalsingh said that "adult authority is long gone" in some schools, despite them playing "vital and crucial roles" in shaping children's futures.
It comes after an uproar over a school in East Sussex where a 13-year-old girl was labelled 'despicable' by a teacher for not accepting her classmate's identity as a cat.
Ms Birbalsingh, the founder and headteacher of the ultra-strict Michaela school in north-west London, said people had "no idea just how bad things are in schools'.
Speaking at the NatCon conference about the future of conservatism last month, she said: "Do you know that some kids identify as 'furries'?
"Elon Musk is correct - you all have no idea just how bad things are in schools and you ignore the vital and crucial roles schools play in shaping our society's culture.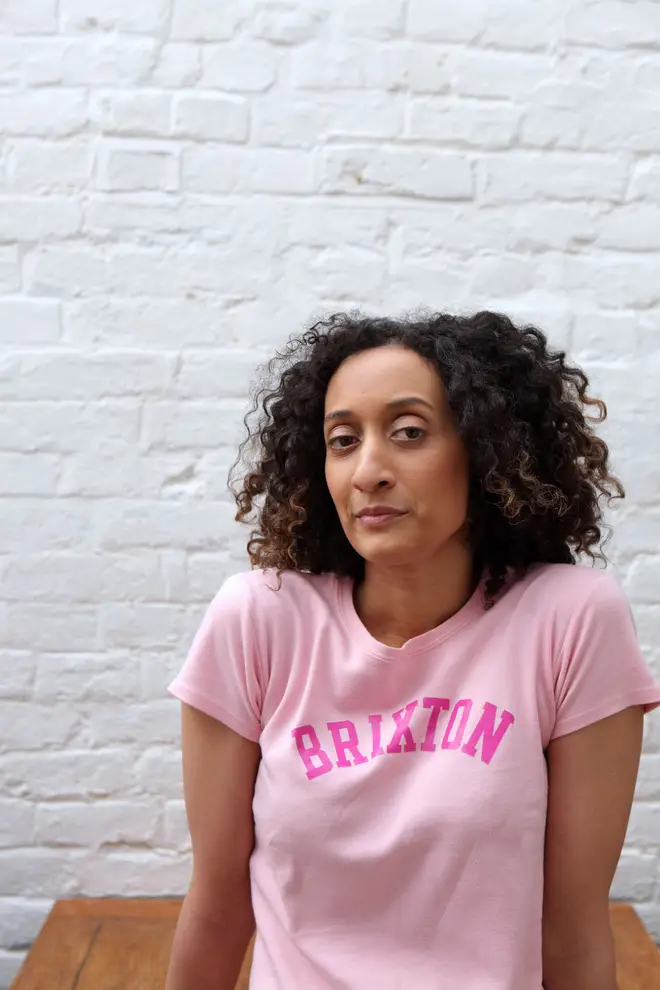 "There are kids right now, in some schools, with tails and ears pinned to their heads and bottoms.
"This isn't fancy dress, they identify as cats, you see.
"Kids aren't allowed to wear trainers to school but they are allowed to wear ears and tails because that's their chosen identity.
"That's how they feel they belong. Adult authority is long gone."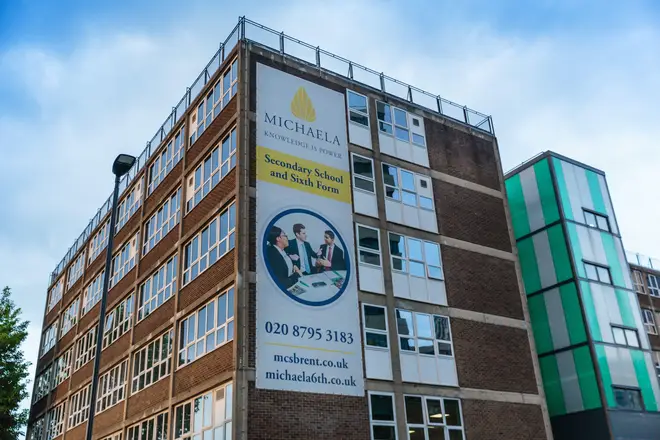 Her comments come after a teacher at Rye College in East Sussex, branded a pupil "despicable" after she refused to accept a classmate's claim that she "identifies as a cat."
Now it is understood Education Secretary Gillian Keegan, has weighed into the row and ordered an investigation into the school.
Yesterday The Telegraph reported that, at other schools, teachers are allowing children to identify as horses, dinosaurs and even moons.
At a state secondary school in Wales, one student is said to "meow" when asked questions by a teacher, rather than answering in English.
On Tuesday Downing Street told headteachers that they should not be teaching children that they can identify as cats or other animals.
Read more: Teacher brands schoolgirl 'despicable' after she refuses to accept classmate's claim that she 'identifies as a cat'
Read more: School that allowed pupil to identify as cat facing 'pupil safety' investigation
A source close to Mrs Keegan told the newspaper said: "Teachers should not be teaching contested ideology as fact. They must have due regard to safeguarding if a pupil identifies as an animal."
The Telegraph reports she has ordered the Department for Education's regional director for the South East to visit Rye College and investigate whether pupils' safety has been put at risk.
On Tuesday a spokesman for Rishi Sunak said children should not be taught "contested opinions as fact", and said they should not be influenced by the "personal views" of teachers when discussing transgender issues.
He said: "It's important parents and carers are reassured that children aren't being influenced by personal views of those teaching them. Any example that strays from this would be wrong and we would expect headteachers to act."
'Let boys be boys, and girls be girls!' says Head of Public Policy at Christian Concern
The mother of one of the girls hit back, saying: "I'm so proud of my daughter, she will always stand up for what she believes is right and this is all that she did.
"She expressed a view that many, many of her classmates and their parents would share yet she was shouted down and bullied by someone in authority."
She continued: "For that teacher to tell her to leave and go to another school if she didn't like what she was being told made my blood boil. What kind of welcome is that for a 13-year-old girl.
The mother, who asked to remain anonymous, told the MailOnline that her daughter and her friend "put their views across and clashed with another girl in the class who identifies as a cat".
"My daughter told the teacher that what they were learning was ridiculous and the girl identifying as a cat tried to argue that it wasn't and that anyone could identify as anything.
"As she said that my daughter replied "so If I identify as a kangaroo then I can say I'm a kangaroo?!"
"Some of the others in the class started laughing and the girl who thinks she's a cat started crying. My daughter and her friend were told to stay after the class and were given a warning to stop and toe the line.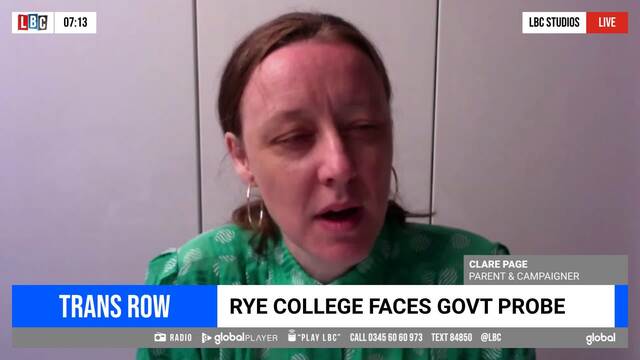 Parent and campaigner reacts to pupil identifying as a cat
The teacher claimed she would report the girl, 13, to school leaders after a row sparked by the student's questioning of her fellow pupil's identity.
The argument took place on Friday afternoon in a class on 'life education', where students were told that "who you want to be and how you identify is up to you".
One student asked a classmate: "How can you identify as a cat when you're a girl?"
During the row, of which an audio recording was made, the teacher is heard to say: "How dare you – you've just really upset someone" by "questioning their identity".
Parents reacted angrily, with some criticising the teacher for appearing to shut down the classroom debate.
A spokesman for Rye College said: "We are committed to offering our pupils an inclusive education. Teachers endeavour to ensure that pupils' views are listened to, and encourage them to ask questions and engage in discussion. Teachers also aim to answer questions sensitively and honestly.
"We strive to uphold the highest standards across the school. We will be reviewing our processes and working with the relevant individuals to ensure such events do not take place in the future."