The Kevin The Carrot Christmas Advert That Parents Are Complaining About
8 November 2018, 09:31 | Updated: 8 November 2018, 09:37
Parents have complained about Aldi's new Christmas advert featuring Kevin The Carrot over children's fear that carrot had died.
The ad for the budget supermarket parodies the famous Coca-Coe truck and ends in a tense moment with Kevin's lorry hanging over a cliff.
But worried parents complained to the advertising watchdog over fears their kids had been traumatised.
Suzanne Coulter said: "They saw it was Kevin driving, who they love, and were excited. But there is a major road accident and the truck is hanging over a cliff.
"They thought Kevin has died and were distraught. It's upsetting for their ­little minds."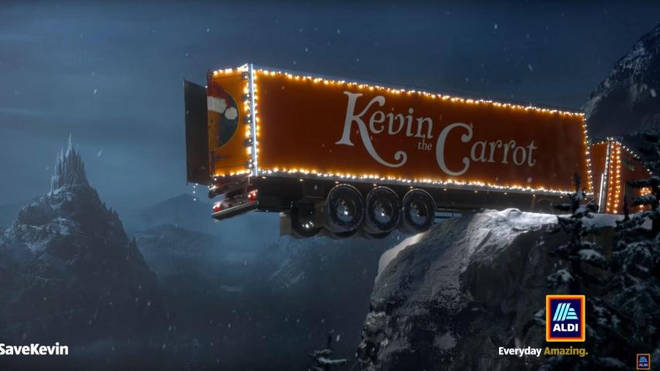 Nick Ferrari said of the complaints: "It's appropriate for Christmas that there are so many snowflakes about."
Do you think the advert should have been banned? Have your say in the comments below.