Killer gang members caught on CCTV celebrating after shooting man dead in street and wounding two passers-by
29 March 2023, 10:18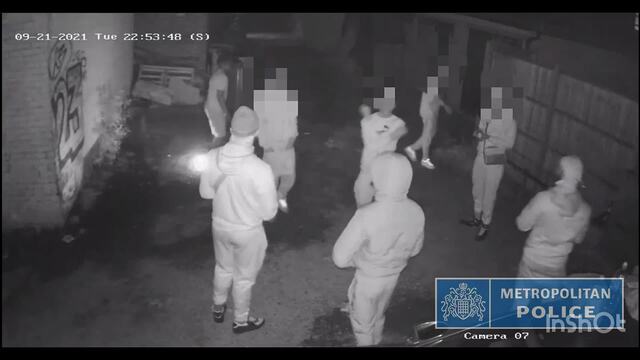 Younes, Ceesay, Mohamed and the two 17-year-olds seemingly "celebrating" following the murder."
Five gang members who were caught on CCTV smiling and celebrating after shooting dead a rival in a street in north London have been convicted of murder.
Sharmake Mohamud, 22, was shot dead in Green Lanes, Haringey on September 21, 2021.
Police still do not know whether Mr Mohamud was their intended target or if they "set out that night with the intention of finding and doing serious harm to anyone they perceived to be from a rival group."
Mehdi Younes, 22, Abdul Mohamed, 26, Ali Ceesay, 29, and two men aged 17, who cannot be named for legal reasons, were caught on CCTV smiling, shaking hands, and embracing in "what can only be interpreted as an act of celebration" following the murder, Metropolitan Police said on Wednesday.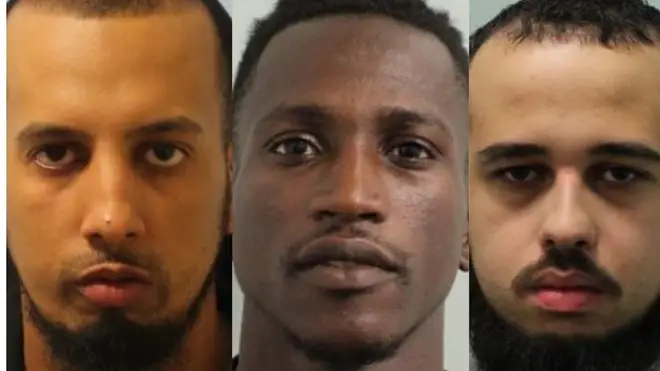 They were filmed in an alleyway after Mr Mohamud's death, high-fiving and clasping each others' hands and hugging and patting each other on the back.
Four of the gang were found guilty of murder and two counts of GBH with intent at the end of an Old Bailey trial yesterday.
Ceesay pleaded guilty on February 21 to the same offences.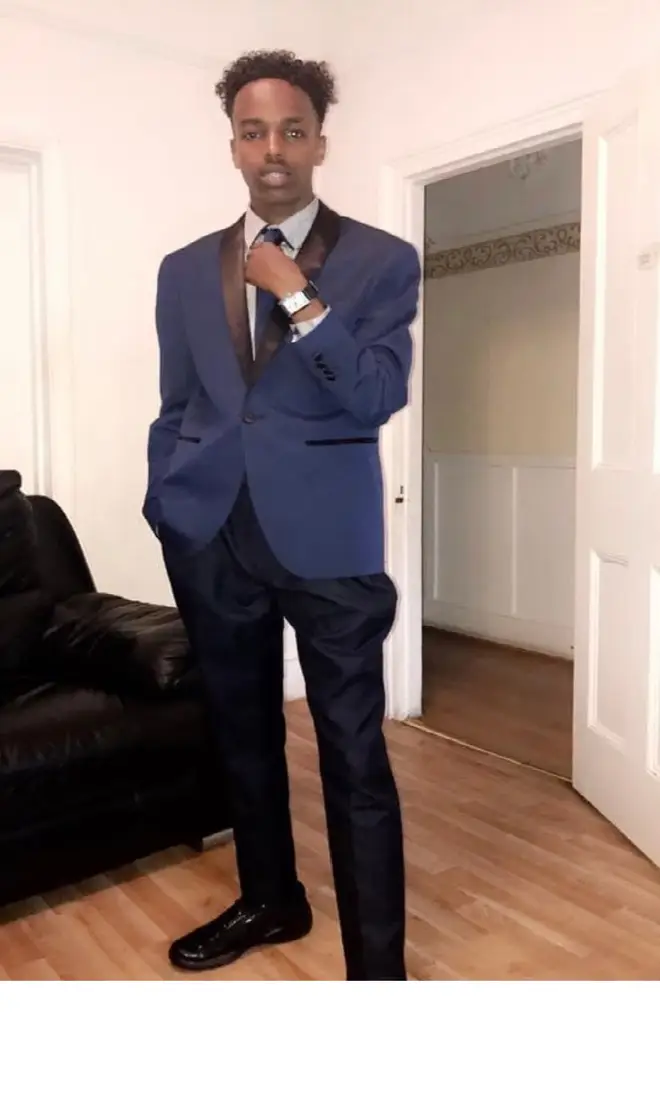 Mr Mohamud was walking along the pavement near Fairfax road at around 10.30pm when one of the 17-year-olds jumped out of a stolen car and opened fire.
He was hit at least twice. Two other people nearby were also hit in a "chaotic" attack.
Police recovered a stolen Jaguar which the group had tried to set on fire. Inside police recovered one of the teenagers' tracksuits which bore traces of gunshot residue, partially burnt trainers and a machete sheath.
A number of latex gloves were found close to the scene of the car fire. They contained the DNA of Ceesay and Mohamed. A disposable facemask containing Ceesay's DNA was also found.
Detective Chief Inspector Wayne Jolley, from the Met's Specialist Crime Command, led the investigation, and said: "This was a planned attack, the motivation for which is not entirely clear. However, the group set out that night with the intention of finding and doing serious harm to anyone they perceived to be from a rival group.
"The group drove to Green Lanes in a stolen car. Whether Sharmake was their intended target all along has not been established but when they saw him walking down the street they focused their lethal intent on him."
"Sharmake's family have been devastated by his murder and have shown tremendous strength and courage to support this investigation. I can only hope that these convictions will bring them some small sense of justice."
All five will be sentenced at a later date.