Downing Street's pet cat Larry in 'ill-health' as officials plan protocol in case of chief mouser's death
23 September 2023, 22:06 | Updated: 24 September 2023, 08:23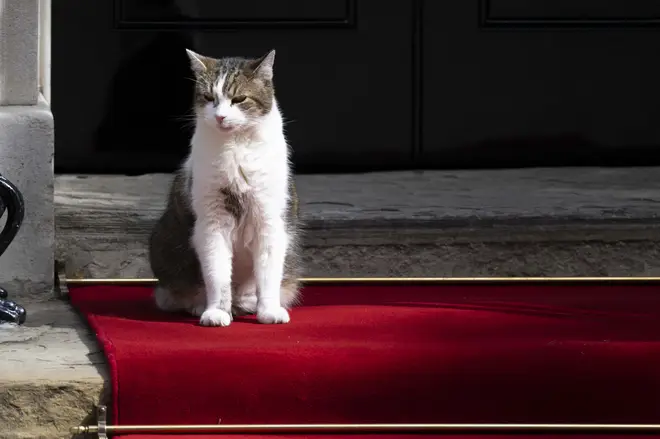 Downing Street's chief mouser Larry the Cat is in ill-health, reports claim.
The beloved feline has been poorly for some time according to the Sun on Sunday - with officials being said to be preparing a comms strategy in the case of his death.
It is thought that an official social media post from the Government will announce the sad news.
A Westminster source said: "Larry is much loved not only in Downing Street but across the country.
"No one wants to think the worst, but unfortunately we must prepare for it."
Read More: 'Very serious... deeply concerning': Downing Street speaks out on Russell Brand allegations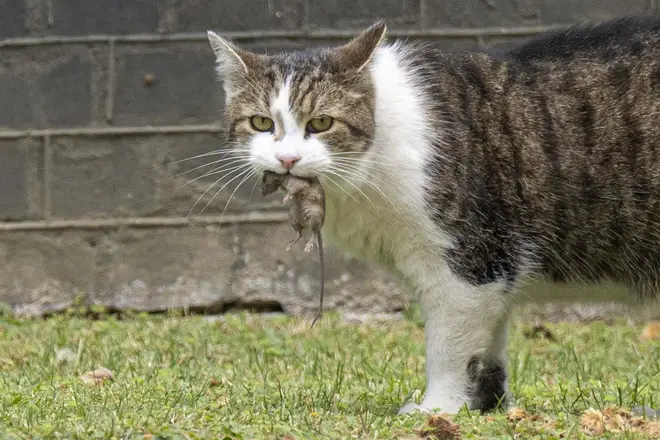 Tabby stray Larry is 16 years-old and has been in Downing Street since 2011 - when he was adopted by former Prime Minister David Cameron.
Though intended to be a family pet, he remained after the Camerons left in 2016 and was charged with demousing the Prime Minister's official residence.
Stray tabby cat Larry is 16 years-old - which is around 84 in cat years.
Downing Street's website states: "Larry spends his days greeting guests to the house, inspecting security defences and testing antique furniture for napping quality.
"His day-to-day responsibilities also include contemplating a solution to the mouse occupancy of the house."