"Like getting blood out of a stone": Furious Iain Dale blasts Labour for failing to provide guest
26 November 2019, 22:42 | Updated: 27 November 2019, 07:03
This was Iain Dale's furious reaction after he learnt that Labour were not putting anyone up for a phone-in interview.
Iain Dale was left infuriated with the antics of the Labour Party after Emily Thornberry, who was due to do a phone with Iain, had to pull out.
Speaking on his LBC show, Iain said: "During this election campaign, we invite senior politicians on to this programme every Tuesday, Thursday and Sunday morning to do an interview. Today we were supposed to have Emily Thornberry.
"Three weeks ago, she agreed to come on, but on Sunday, her office contacted us saying she couldn't come on. I'm slightly reading between the lines here, but I think she wasn't allowed to come on by Labour head office. She hasn't said that, they haven't said that, but that is what I think happened.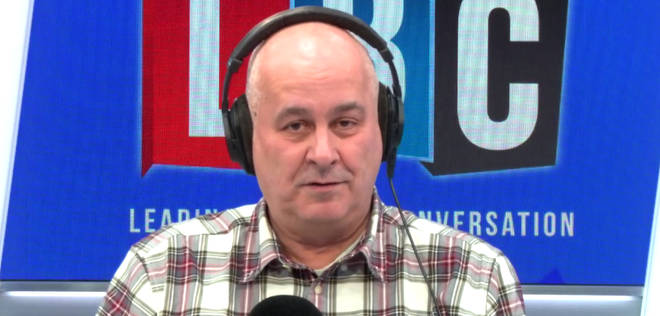 "They then said they would provide someone else, but at 4pm today, they told us they wouldn't provide anyone.
"I called the Conservatives out last Thursday for the same thing.
"This is fundamentally undemocratic by the political parties.
"It has sometimes been like getting blood out of a stone to get senior Labour people and sometimes senior Tory people on."
"We want to have balance on this station, but if political parties won't put people up, what are we supposed to do?"