King Charles III and Queen Consort Camilla greet well-wishers outside Buckingham Palace
9 September 2022, 05:42 | Updated: 10 September 2022, 00:51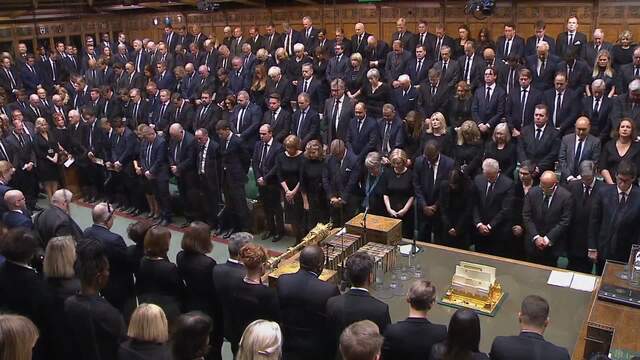 Poignant moment Parliament falls silent in memory of the Queen
King Charles has greeted fans outside Buckingham Palace following the death of Queen Elizabeth, aged 96.
King Charles, the Queen's son and successor, arrived at Buckingham Palace with the Queen Consort to cheering crowds.
The new King held a televised address to the nation at 6pm, ahead of a memorial at St Paul's Cathedral.
A series of bell ringings and salutes to the Queen were also held on Friday.
Parliament gathered to pay respect to Her Majesty the Queen, with Speaker of the House Sir Lindsay Hoyle opening the tributes.
He described the Queen as a "noble, gracious" lady who "devoted her life to her family, the United Kingdom, and those nations around the world, whom she served as Queen".
He was followed by new Prime Minister Liz Truss, who said the Queen "was one of the greatest leaders the world has ever known".
MPs stood in silence to honour the Queen ahead of hours of tributes, expected to last until 10pm.
Follow the latest updates in our live blog and on LBC on Global Player
Happening Now