Lloyds Banking Group slammed for trialling hybrid-working with two days in the office
19 May 2023, 20:31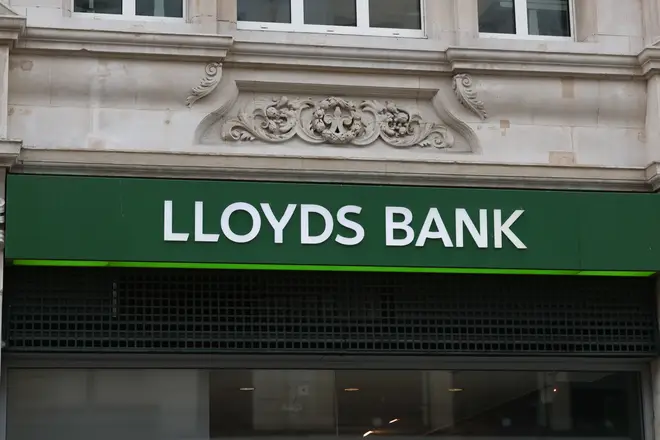 Lloyds has come under fire for piloting a new hybrid working scheme which forces employees into the office twice a week.
The banking group has been accused of discrimination against working parents, women and carers as part of the move announced today at their annual general meeting in Glasgow.
Chairman Robin Budenberg said the plans were not set in stone at the meeting which was also disrupted by climate protestors.
The clarification came after Unite the union had slammed Mr Budenberg for the plans.
During the meeting, Unite member Rachel Boothroyd told the Lloyds board: "Let's be clear, this is an attack on flexible working".
Read More: Bank of England will not reduce balance sheet to pre-2008 levels, says Governor
Read More: Bank governor signals further rate hikes if inflation 'persistent'
Mr Budenberg responded: "At this stage we are conducting two pilots and have asked colleagues to share their views. I would stress that no decisions have been taken.
"Any outcomes will be based on individual discussions between colleagues and their line managers."
Lloyds employs 66,000 staff and has been increasingly moving towards phasing out physical branches.
Read More: Lloyds beats forecasts with 46% leap in profits after interest rates boost
Given the change to a virtual modern working practice for its commercial banking sector, the move to scupper working from home permanently is likely to anger staff.
Halifax and Lloyds are closing down 40 bank branches between them because of plummeting visitor numbers.
The retail banks, which are both owned by Lloyds Banking Group, will shut down the branches to be closed between April and June.
It comes amid widespread bank branch closures throughout the industry and across the UK, as more people use banking services online. The trend was accelerated by the Covid-19 lockdowns, when people could not go to bank branches.
But many, including some older people, still prefer to use physical banks to manage their money.
Lloyds Banking Group said the branches to be closed have seen the number of visits drop by about 60% on average in the last five years.