Thousands of service personnel and veterans take to London's streets to raise 'vital funds' for the Poppy Day Appeal
2 November 2023, 13:33 | Updated: 2 November 2023, 13:37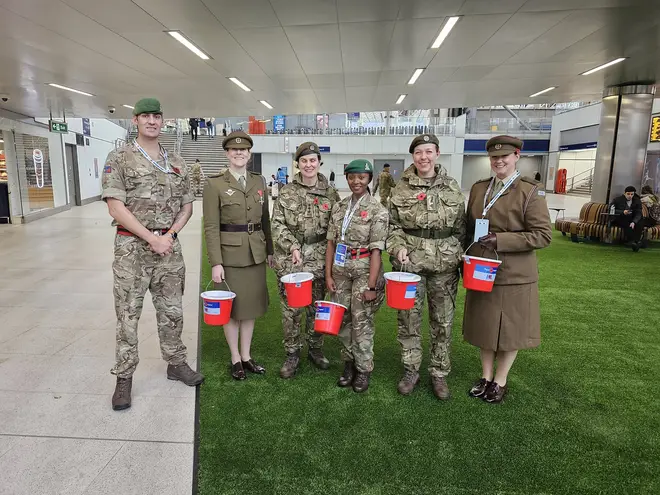 Thousands of veterans and service personnel take to London's streets for the annual Poppy Day event.
Commuters were greeted by uniformed armed forces personnel and veterans selling poppies to mark the day.
At Westminster station a military band greeted people coming off the tube while Veterans Minister Johnny Mercer and his wife Felicity helped sell poppies to the public.
While actor Ross Kemp took a Royal Navy boat along the Thames to help with the launch of the day.
Speaking to LBC, Mr Mercer said the Royal British Legion hoped to raise more than £1 million across London today.
He said remembrance day was an "incredibly important time of year," as he urged people to "go from the act of remembering to actually living that remembrance."
Royal Marines veteran Anthony McKell said money donated to the Poppy Appeal was vital as it goes to "help and support people when they're at their lowest and they need support."
He told LBC the Royal British Legion had helped him find somewhere to live and helped to furnish the property which then led to him volunteering for the RBL, describing it as "the turning point in my life."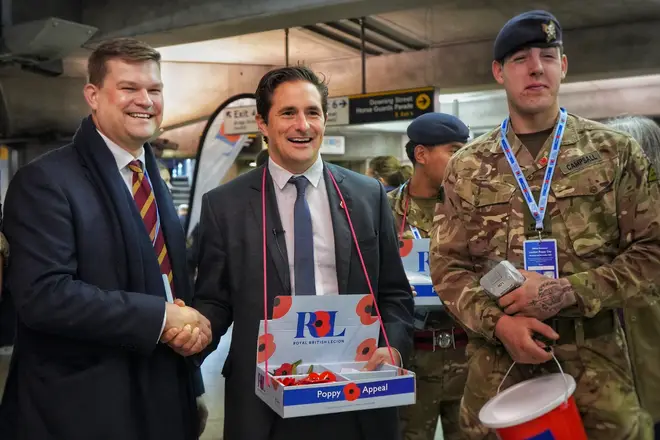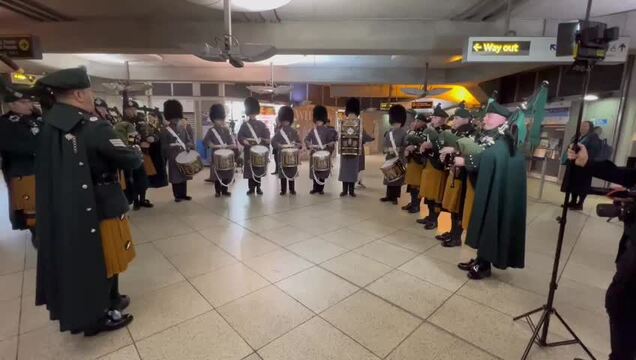 Military bands play at Westminster Tube station during London Poppy Day
The two veterans were speaking at the annual London Poppy Day an event organised by the Royal British Legion which aims to raise £1 million for its Poppy Appeal.
First launched in 2006, this event takes place in London on the first Thursday of November, shortly before Remembrance Sunday is observed across the United Kingdom. It is one of several similar fundraising events held in cities around the UK.
Andy Taylor-Whyte, Poppy Appeal director for the RBL, said: "Our City Poppy Days offer the public a unique opportunity to interact with service personnel and veterans and help us to raise vital funds to support members of the Armed Forces community. It will also allow the public to get hold of our newly designed plastic-free poppies across London and Manchester," he added.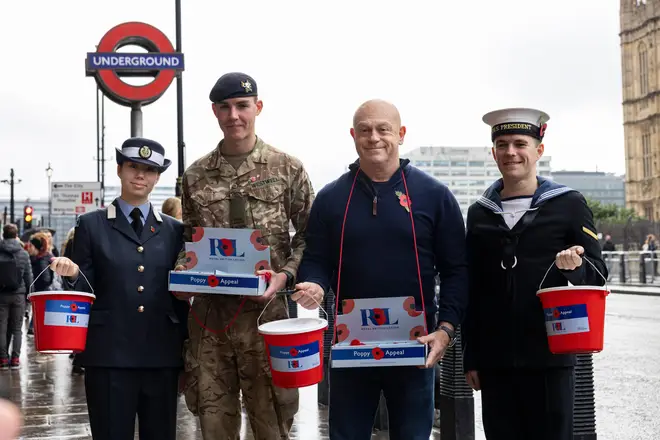 On London Poppy Day, volunteers and armed forces veterans sell poppy merchandise at busy venues like railway stations, the London Underground, and offices to raise money for the appeal.
Military bands also provide entertainment around the city. The day helps kick off the Royal British Legion's annual Poppy Appeal while commemorating those who lost their lives in conflict.
All funds raised go towards supporting British veterans, servicemen and their families.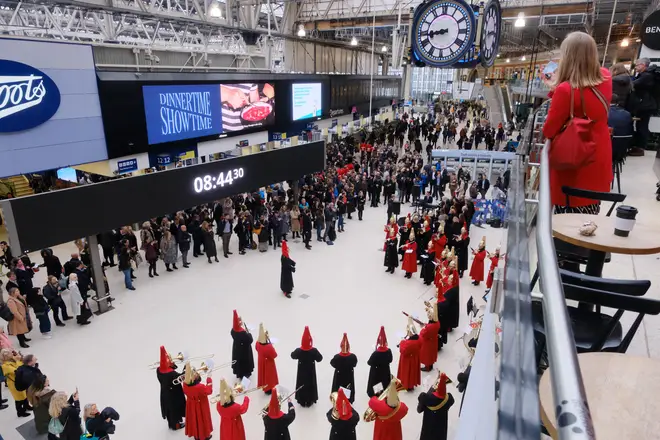 Transport for London (TfL) has partnered with the Royal British Legion (RBL) and celebrities including Jools Holland, Britain's Got Talent winner Lance Corporal of Horse Richard Jones and Ross Kemp to pay tribute to servicemen and women ahead of the National Service of Remembrance on Sunday 12 November, and to raise donations for the annual Poppy Appeal.
London's transport network will be marking Armistice Day from the start of November with musician and broadcaster Jools Holland OBE making special station announcements, encouraging people to donate to the Poppy Appeal.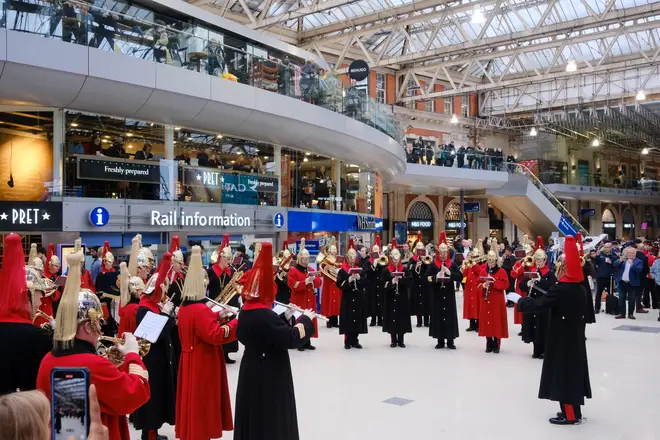 TfL has also created special poppy themed roundels, which will be displayed at ten Underground stations and five Overground stations and some bus stations across the network.
Five London buses have also been wrapped with poppies, while trams, an engineering train, and Underground, DLR, Elizabeth line and Overground trains will display poppy imagery.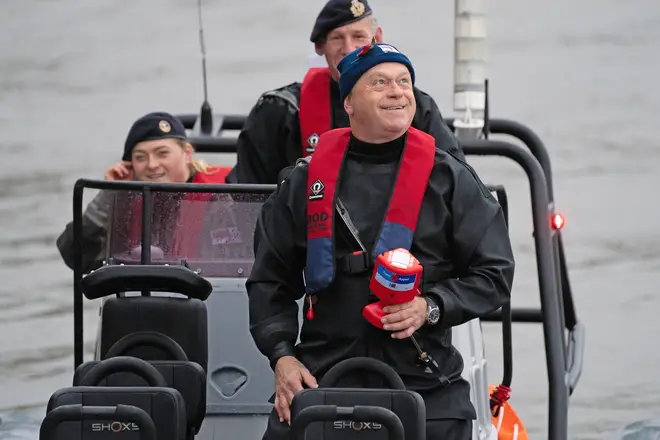 TfL-owned piers across the Thames will be flying poppy flags and TfL has also created special commemorative transport inspired poppy pins, that can be purchased through the British Legion Poppy shop.
People travelling on the Circle line on 2 November will also see a special guest appearance from Britain's Got Talent winner and serving officer Lance Corporal of Horse Richard Jones, who will be performing a magic show as part of the fundraising efforts.
On Remembrance Sunday (12 November), actor Ross Kemp will travel on a Royal Marines landing craft to meet London's Transport Commissioner Andy Lord and members of the London Transport Old Comrades Association at Westminster Pier before joining them on a Remembrance Day Parade to the Cenotaph.