Man dies in reception area of Stoke Newington police station
5 November 2022, 23:15 | Updated: 6 November 2022, 14:20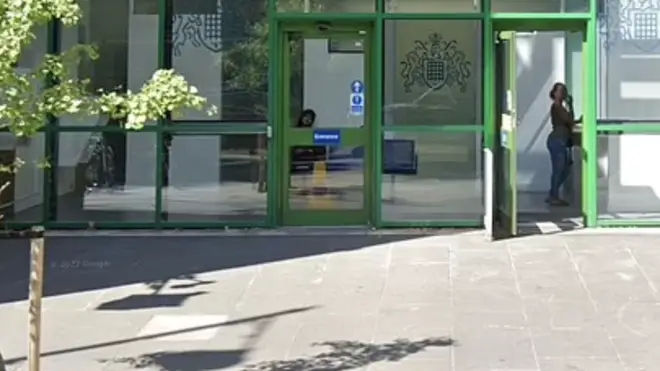 A man has died in the front reception of Stoke Newington police station in north London.
The front office was closed at around 6pm on Saturday evening after a man climbed onto a telephone kiosk in the front office and jumped off, sustaining critical injuries, the Metropolitan Police said.
The 68-year-old man was pronounced dead at the scene.
Officers have informed the family of the man who died.
A suicide note was found and a report will be prepared for the coroner, the force added.
The man had not been arrested or taken to the police station by officers - he had been in and out of the front office of the police station since around 9am.
He did not appear to have made any effort to report anything to police.
Police cordoned off the area and set up large screens as an investigation was carried out.
Pictures circulating online showed multiple levels of the police station shut off with blue tape.