Matt Hancock loses Tory whip as he joins Boy George and Olivia Attwood in the jungle for I'm A Celebrity
1 November 2022, 10:45 | Updated: 1 November 2022, 16:03
Matt Hancock will head to the jungles of Australia after signing up for the new series of I'm A Celebrity… Get Met Out of Here! - to the fury of Downing Street and the Tory party.
The former health secretary is the twelfth name to be confirmed to the ITV gameshow - but he has lost the Tory whip over the "serious" decision to take part as Downing Street said he should be working for his constituents instead.
He will not join the initial group of 10 but will join later alongside comedian Seann Walsh.
The 44-year-old – who remains an MP but quit as health secretary when CCTV emerged of his affair during the pandemic – joins a list of political figures including ex-culture secretary Nadine Dorries, Lembit Opik and Boris's father Stanley Johnson.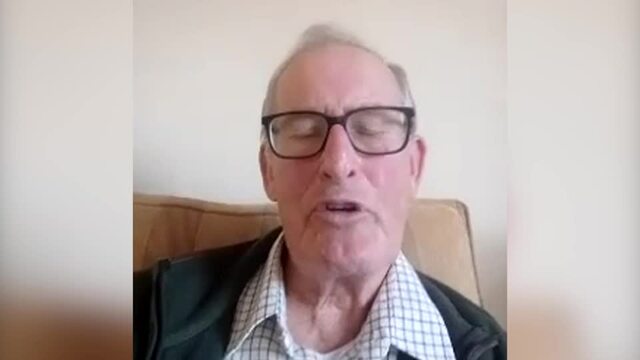 West Suffolk Tory councillor blasts Matt Hancock over I'm A Celeb news
"Matt is a sensational signing for the show as producers love a star with a story to tell - and they always hope they'll spill the beans round the campfire," a TV insider told The Sun.
Read more: Fury as Netflix's The Crown to dramatise Diana's interview with Bashir - despite William's pleas for it to never be seen again
They added: "There's been a question mark over who the twelfth campmate would be, partly because negotiations over Matt going in were so top secret. It seems Matt was a last-minute signing."
But Tory chief whip Simon Hart said: "Following a conversation with Matt Hancock, I have considered the situation and believe this is a matter serious enough to warrant suspension of the whip with immediate effect."
And Rishi Sunak's spokesperson said: "The Prime Minister believes at a challenging time for the country, MPs should be working hard for their constituents, whether that's in the House or in their constituency."
An ally of Mr Hancock's said: "When he was first approached to take part - while he was flattered and naturally curious - it didn't take him too long to turn the opportunity down because of the instability Government was facing at the time.
"Now, though, the Government is stable. Rishi Sunak has made a great start and the whole of the Conservative Party is united behind him.
"Rishi has a big majority, so he can get his agenda through Parliament.
"Matt's talked to the whips, in the same way any MP would when going on a foreign visit, which happens all the time. As I say, Matt doesn't expect to serve in Government again, but he can support Rishi and the Government in different ways.
"This is an amazing opportunity to engage with the public and talk about issues he really cares about - including his dyslexia campaign."
One enthusiast of Mr Hancock's appearances, Andy Drummond, deputy chairman (political) of West Suffolk Conservative Association, said: "I'm looking forward to him eating a kangaroo's penis.
"Quote me. You can quote me that."
Lobby Akinnola, of the Covid-19 Bereaved Families for Justice campaign, said: "Matt Hancock isn't a 'celebrity', he's the former health secretary who oversaw the UK having one of the highest death tolls in the world from Covid-19 whilst breaking his own lockdown rules.
"The fact that he is trying to cash in on his terrible legacy, rather than showing some humility or seeking to reflect on the appalling consequences of his time in Government, says it all about the sort of person he is.
"My family was ripped apart by Matt Hancock's actions and turning on the TV to see him being paraded around as a joke is sickening.
"If he had any respect for the families like mine, he would be sharing his private emails with the Covid inquiry, not eating bugs on TV.
He joins Boy George, Radio X host Chris Moyles, ex England rugby star Mike Tindall, and former Love Island contestant Olivia Attwood in the jungle.
Jill Scott, the England football star who won the Euros this summer, is also heading down under.
Mr Hancock has been less prominent in the wake of his affair, which saw him leave his wife to continue a relationship with Gina Coladangelo, and old university pal who reunited with him at the Department of Health.
She also left her husband, Oliver Tress, the founder of high street chain Oliver Bonas.
I'm A Celebrity will begin on Sunday, November 6.