Met police 'assessing' information but not investigating after meeting BBC bosses over presenter explicit photo claims
10 July 2023, 15:43 | Updated: 10 July 2023, 16:22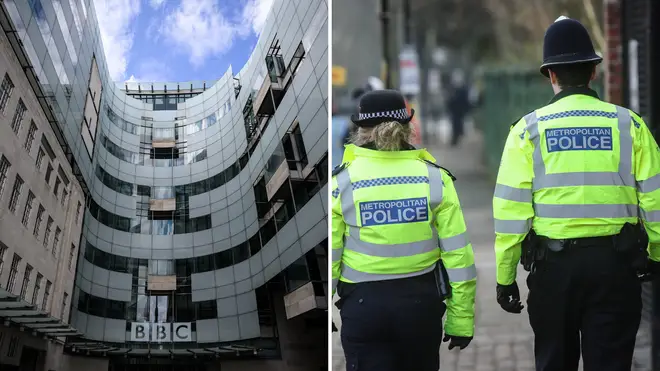 The Metropolitan Police has said there is no investigation under way into allegations that an unnamed BBC presenter paid a teenager for sexual pictures.
A virtual meeting between BBC bosses and the Met Police took place earlier on Monday.
A spokesperson for the Met Police said: "Detectives from the Met's Specialist Crime Command met with representatives from the BBC on the morning of Monday, 10 July.
"The meeting took place virtually.
"They are assessing the information discussed at the meeting and further enquiries are taking place to establish whether there is evidence of a criminal offence being committed.
"There is no investigation at this time."
Read More: 'What have you done?': BBC presenter accused of paying teen for sexual pictures 'called them twice to drop complaint'
The unnamed BBC presenter allegedly paid a teenager £35,000 over a three-year period, from when they were 17 to the age of 20.
The mother of the alleged victim said the money paid to her child had funded a crack addiction, according to the Sun.
She claimed that pictures were exchanged from when the alleged victim was just 17.