Michael Gove's local council 'faces bankruptcy within two years', due to Tories' 'horrific financial mismanagement'
13 September 2023, 11:54 | Updated: 13 September 2023, 16:17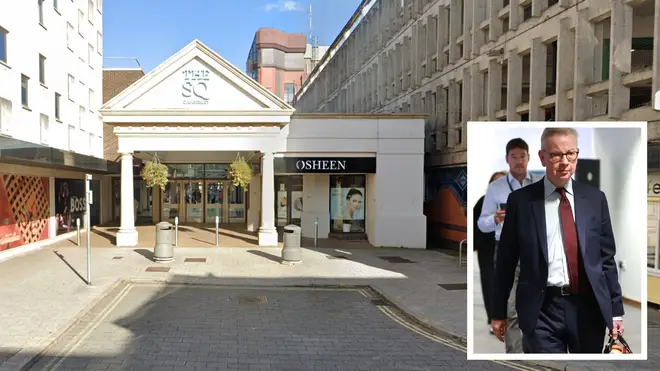 Conservatives on Michael Gove's local council are under intense scrutiny after their handling of the borough's finances.
The Liberal Democrats won the council in May after 49 years of continuous Conservative administration, and have blasted the state of the finances at Surrey Heath Borough Council – which may prove embarrassing for Michael Gove, the local MP and current Conservative Cabinet Minister in charge of local government.
Conservative MPs have recently criticised Labour-run Birmingham City Council for going 'effectively bankrupt', with Tory Chairman Greg Hands telling LBC "when Labour run something and are in charge of something, they run it very badly" – but documents seen by LBC highlight financial question marks for local Conservatives.
The row centres around the purchases from the previous administration of 'The Square shopping centre' (previously known as Camberley Mall) and the House of Fraser building back in 2016.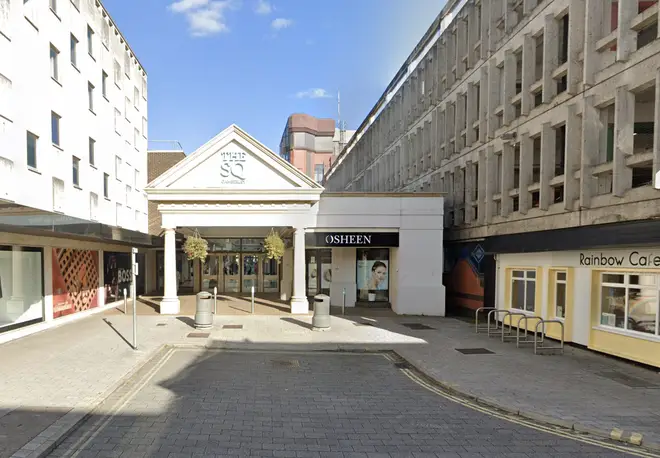 In November 2016, Surrey Heath Borough Council purchased The Square for over £94 million – which included a purchase price of £86 million, and other fees of over £8 million – but a recent valuation earlier this year showed that the building is now only worth £30 million. This would demonstrate a potential loss of £64 million.
Similarly, the council also purchased the House of Fraser building at the same time for £18.5 million, and the building is now only valued at £2,920,000.
Again, a potential decline in value of over £15 million. A further issue with the House of Fraser site is that it is now vacant and has been described by local activists as a "zombie site" which people cannot do anything with.
Combined, the local Conservatives are being blamed for spending a total of £113 million on both sites, which now have a joint valuation of £33 million – a loss in value of 71% (or £79 million).
In a letter to residents seen by LBC Cllr Shaun Macdonald, the Leader of Surrey Heath Borough Council told residents that the purchases "have left a huge debt for all local Surrey Heath taxpayers to repay at a time when the council budget is already under severe pressure".
Cllr Macdonald, who is a local Liberal Democrat representative, also claimed that the council "is facing effective bankruptcy" in three-and-a-half years years, but that due to high inflation and increasing debt repayments it could happen in as little as 2 years.
A Tory party source told LBC: "Sadly this is the Lib Dem lie machine in action once again and looks like them preparing to inflict a huge hike in council tax upon residents. Surrey Heath deserves better than this political game-playing from the Lib Dems."
The news will place further pressure on the local MP Michael Gove, who has represented Surrey Heath since 2005 and has served in a variety of roles under numerous Conservative leaders including as Environment Secretary, Education Secretary and Chief Whip.
Mr Gove currently is the Secretary of State for Levelling Up and within that department he is the government lead for local government.
The Senior Conservative has a majority of 18,349, but given that the Liberal Democrats recently seized control of the council Mr Gove may well be worried ahead of the next general election - having signalled that he will be standing for re-election.
Other local authorities in England will also be fearful about their own finances, just earlier this week leading credit rating agency Moodys suggested that more local authorities are expected to fail owing billions in debts. Seven of the 20 councils deemed 'at risk' by Moodys are in Surrey, including Surrey Heath.
A spokesperson for the Department for Levelling Up, Housing and Communities said: "Councils are ultimately responsible for the management of their own finances.
"Local authorities have seen an increase in core spending power of up to £5.1bn, or 9.4% in cash terms, on 2022-23."