Small-boat migrants must stay in three-star hotels as a minimum, new Home Office contract says as costs soar
23 September 2023, 13:27 | Updated: 23 September 2023, 19:54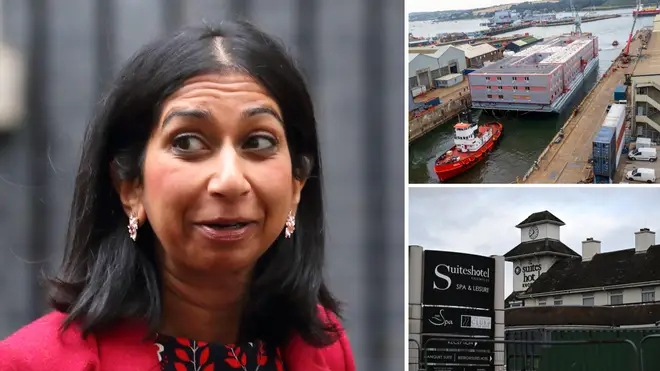 Small-boat migrants must stay in three-star hotels as a minimum, a new Home Office contract says, as housing costs soar to £8million per day.
A contract issued by Suella Braverman's department highlights a "mandatory requirement" for hotels where migrants will stay.
It reads: "Contracted venues should be at least a minimum of three stars."
It is not yet clear how many hotels housing migrants are involved in this contract, The Telegraph reports.
The Home Office has said there are multiple contracts, with others not decreeing a minimum star requirement.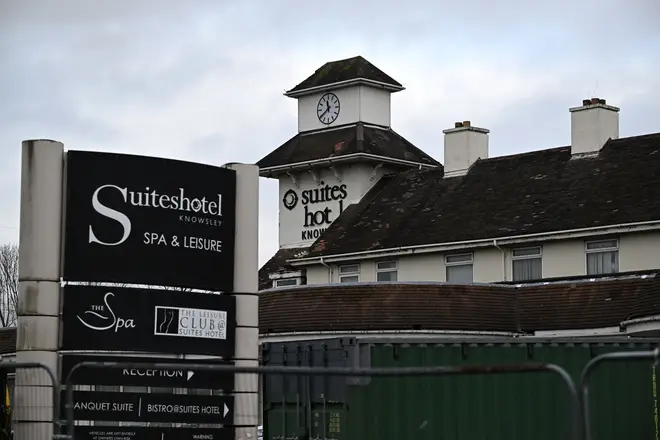 It comes after it was revealed the cost of housing migrants in hotels has risen to £8million per day.
The new figure puts the total annual spending on housing migrants in hotels at more than £3bn a year.
That is despite Suella Braverman saying on Monday that the cost was £6million per day in the Commons.
Read More: Home Office paying £8m a day on migrant hotels, accounts reveal - one day after Home Secretary said bill was £6m
Read More: Migrants at 'prison-like' Brook House detention centre abused by guards, with inquiry calling for 'wholesale' change
"We need to stop the boats to relieve the unsustainable pressure on our asylum system and accommodation services, which is costing over £3 billion a year," a new report states.
"The Illegal Migration Act will ensure anyone arriving illegally can be detained and swiftly removed, so that people know they cannot skip the queue by coming here illegally.
"This goes further than ever before to do what is necessary to fix the issue, but legislative changes take time and there is no single silver bullet.
"In the meantime, we must take action to address the unacceptable costs of housing migrants in hotels which is costing the taxpayer around £8 million a day."
Housing migrants in hotels has increased as the number of asylum claims in the UK has hit record levels.
The government has a legal obligation to provide asylum seekers with basic accommodation while their claims are being processed.
However, a backlog in previous unprocessed claims and the increase in the number of asylum seekers has delayed this, resulting in an increased use of hotels.
The government's controversial Rwanda scheme was announced last year as part of its effort to tackle the number of asylum seekers in the UK.
"This is why we've got to get migrants out of hotels and stop the boats. We're confident our Rwanda scheme, which is awaiting a judgment from the supreme court, will break the people smugglers' business model," a government source said.
A Home Office spokesperson said: "The vast majority of hotels used to house asylum seekers do not have a minimum star requirement and we remain committed to ending the use of expensive hotels.
"That is why we are moving people into alternative, cheaper accommodation, doubling up in hotel rooms, and clearing the legacy backlog.
"Through the Illegal Migration Act, this government will also go further by ensuring that anyone arriving in the UK illegally is detained and swiftly removed to their country of origin or a safe third country."