Minimum wage to increase by more than a pound an hour to £11.44
21 November 2023, 17:36 | Updated: 21 November 2023, 17:40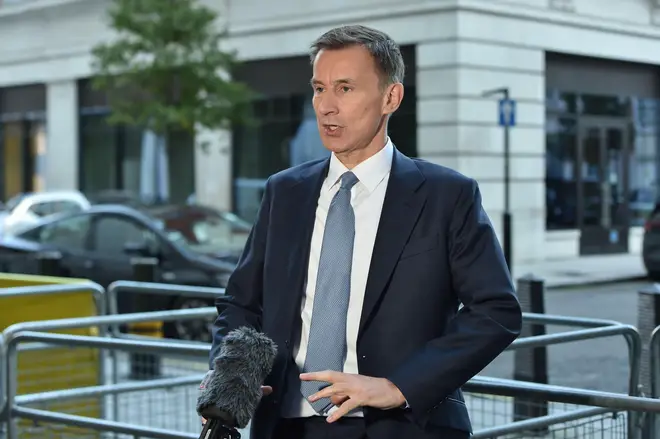 The national living wage is set to rise to £11.44 per hour from April next year - up from £10.42 - the Chancellor has announced.
The current National Living Wage amount of £10.42 is only applicable to workers over the age of 23.
But Jemery Hunt, the Chancellor of the Exchequer, has announced that the new rate will now also apply to those aged 21 and 22.
A full-time worker aged 23 working for minimum wage would receive an additional £1,800 a year under the plans. A 21-year-old on minimum wage would gain a salary raise of £2,300 per year.
The current minimum wage for 21 and 22-year-olds is currently £10.18 an hour.
The announcement comes on the eve of Mr Hunt's Austumn Statement where he will outline the government's tax and spending plan.
The new national minimum wage represented a 9.8 per cent increase for over 23s and a 12.4 per cent rise for those age 22 and 21.
Those aged 18 to 20 will also gain a minimum wage increase to £8.60 an hour from £7.49.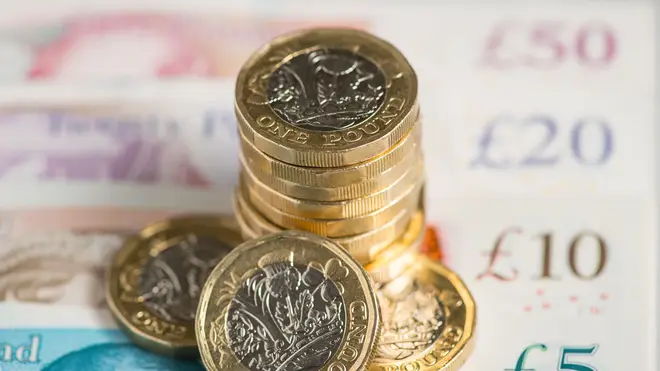 Read More: What to expect in Jeremy Hunt's autumn statement
Read More: Autumn Budget tax cuts would be 'politically risky' for Tories, top economist tells LBC
The proposed increases will in total benefit 2.7 million workers once they come into effect.
Separately, apprentices will see an hourly pay rise of 20 per cent. This rises from £5.28 to £6.40 an hour.
Chancellor Jeremy Hunt said: "Next April all full-time workers on the National Living Wage will get a pay rise of over £1800 a year. That will end low pay in this country, delivering on our manifesto promise.
"The National Living Wage has helped halve the number of people on low pay since 2010, making sure work always pays."
Further measures will be set out by Mr Hunt in Wednesday's autumn statement on Wednesday.