British conservationist among five prisoners released by Iran in swap deal
18 September 2023, 15:55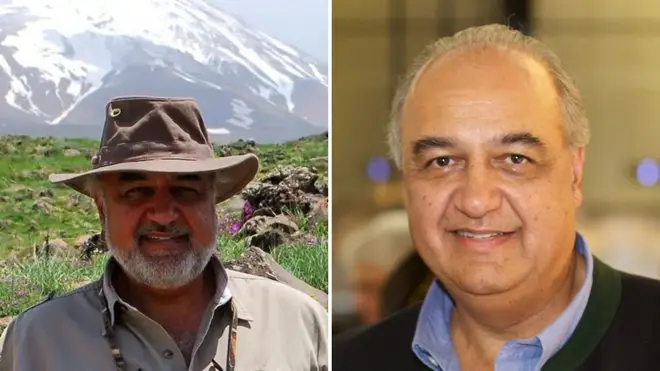 A British-American man is among five prisoners who have been released by Iran as part of a swap deal.
Morad Tahbaz, 67, is said to be flying out of Iran alongside US businessmen Siamak Namazi, 51, and Emad Shargi, 59. The other two have not been named.
The US said the five prisoners in Iran were being held as political leverage, and claimed the charges against them were baseless. All of the men have spent several years in prison.
Five Iranians imprisoned in the US are being granted clemency in return. The US will also pay Iran $6 billion (£4.8 billion).
Mr Tahbaz is a conservationist who was arrested in 2018 alongside eight Iranians. They were tracking endangered cheetahs, but Iranian authorities accused them of spying. Mr Tahbaz denied the charge.
Read more: Shock as police tell Iranian broadcaster to leave London as officers 'can't protect them from regime killers' on UK soil
Read more: 'Barbaric regime': Britain demands Iran halts execution of ex-government official accused of spying for MI6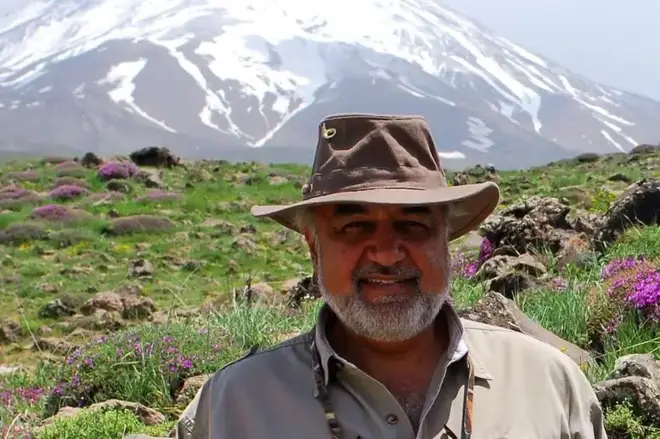 Iranian official Nasser Kanaani said: "The issue of swap of prisoners will be done on this day and five prisoners, citizens of the Islamic Republic, will be released from the prisons in the US.
"Five imprisoned citizens who were in Iran will be given to the US side reciprocally, based on their will. We expect these two issues fully take place based on agreement."
He said two of the Iranian prisoners will stay in the US.
Iran and the US have long swapped prisoners, in a tradition that dates back to the 1979 hostage crisis.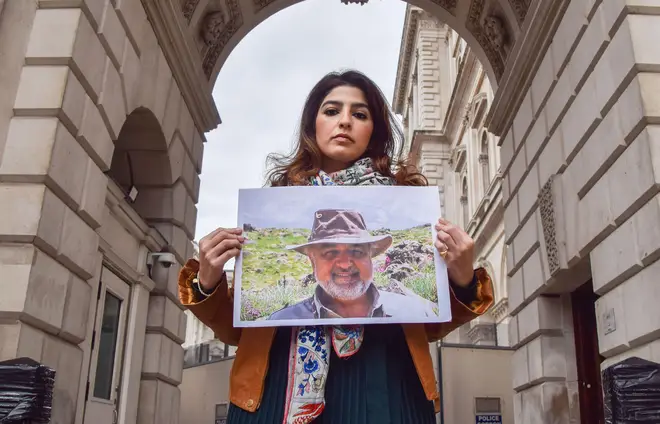 The most recent example was in 2016, when a swap deal came alongside an agreement to restrict Iran's nuclear programme.
Four American prisoners - among them including Washington Post reporter Jason Rezaian - were given their freedom that time, in exchange for several Iranians in the US.
Barack Obama's presidential administration sent 400 million dollars in cash to Tehran at the time.
Iran has been criticised for targeting people with duel citizenship, and Western countries have accused Tehran of using foreign prisoners as bargaining chips. Iran denies this.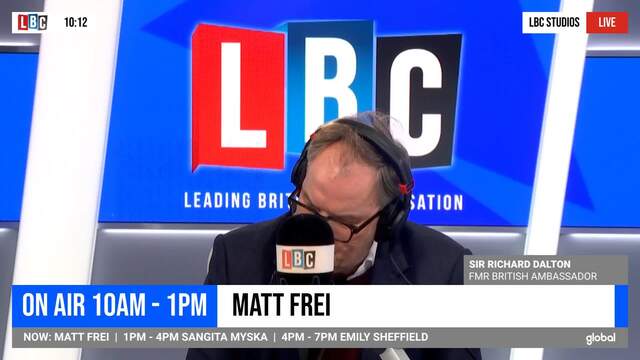 Professor says UK needs to take a hardline approach to Iran
Donald Trump, who was US president at the time, withdrew his country from the nuclear deal in 2018, torpedoing talks over another prisoner swap deal.
A series of attacks since 2019 have contributed to rising tensions between the two countries.
Iran's nuclear enrichment programme is getting close to weapons-grade levels.
Tehran now has enough enriched uranium to produce several bombs, according to the UN - but the country would need more months to build a weapon and make it small enough to put it on a weapon.
The US maintains that Iran is not trying to produce a nuclear bomb.