Mother howls as she is found guilty with stepfather and teen of murder of Logan Mwangi, 5
21 April 2022, 15:23 | Updated: 21 April 2022, 19:49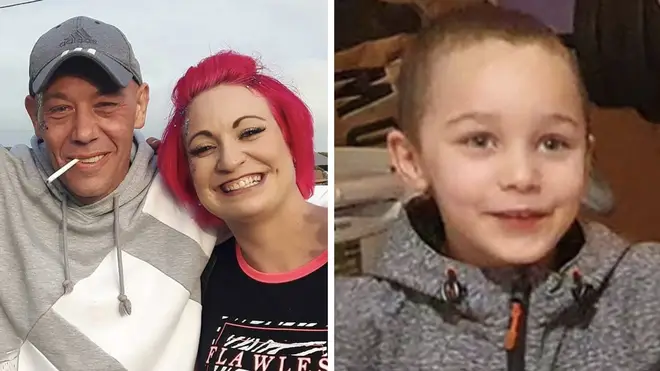 Three people have been found guilty of murdering five-year-old Logan Mwangi, whose body was found dumped in a river in Wales last year.
Logan's mother Angharad Williamson, his stepfather John Cole, and a boy aged 14 were all found guilty at Cardiff Crown Court of murdering five-year-old Logan, whose body was found in the River Ogmore near his home village of Sarn in Bridgend county on July 31, 2021.
Tragic Logan was wearing mismatched pyjamas and had "catastrophic" internal injuries said to be the result of a "brutal and sustained assault" and consistent with child abuse.
Angharad Williamson could be heard screaming "no, no, no" from the dock as the jury found her guilty of murdering her son.
Mrs Justice Jefford told her: "Out of respect for your son, and out of respect for (the youth defendant) could you be quiet while verdicts are returned."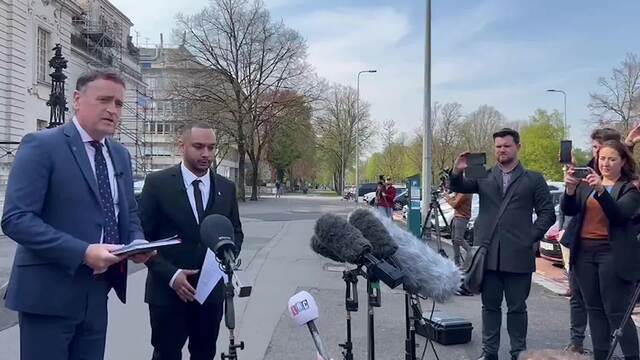 Logan Mwangi: Boy's father and police make statements after three are convicted of murder
A total of six custody officers were present in the dock with Williamson and Cole, more than there have been throughout the trial.
As Williamson was found guilty of murder she fell to the floor screaming "no, no, no".
As Williamson was led from the dock she struggled with the dock officers and shouted at Cole: "You lying motherf****** murderer. You liar!"
Williamson and the 14-year-old defendant were also found guilty of perverting the course of justice.
When he died, Logan had been self-isolating for 10 days after testing positive for Covid-19 and had been made to stay in his room and treated like "a prisoner", the prosecution said.
CCTV footage shown to Cardiff Crown Court showed his stepfather John Cole, 40, carrying Logan's body out of his flat in Lower Llansantffraid and heading toward the river just hours before the body was recovered.
The boy suffered injuries that were likened to those of people in high-speed collisions or falling from significant heights.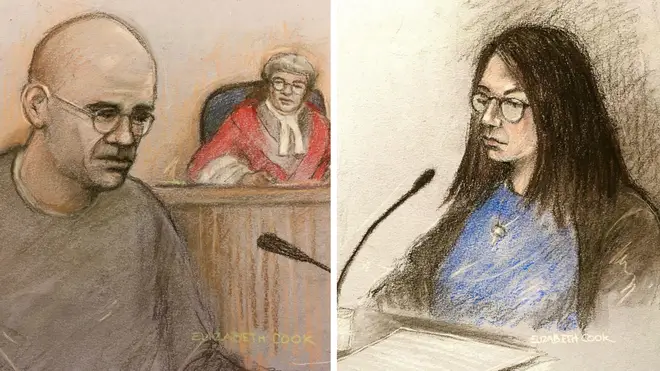 He had 56 external injuries when his body was found in the South Wales river last July in what was described as a "brutal and sustained assault."
Logan's father, Ben Mwangi, was in court to hear the jury return its verdicts.
In the closing statements, prosecution barrister Caroline Rees QC said: "Behind the smile, he endured a harsh environment and was not treated with love.
"In the 10 days before he was discovered, he was being kept like a prisoner in his small bedroom."What must he have thought about the way life was in those 10 days?"
She added: "They were all involved...they're putting their self interest first."
Medics made a safeguarding referral to the police a year before Logan's death after he was brought to hospital with a broken arm. His mother had said he had fallen down the stairs.
She later told a friend that a youth had admitted to pushing him down the stairs.
By March, due to concerns over Cole, Logan and his younger sibling had been assigned their own social worker.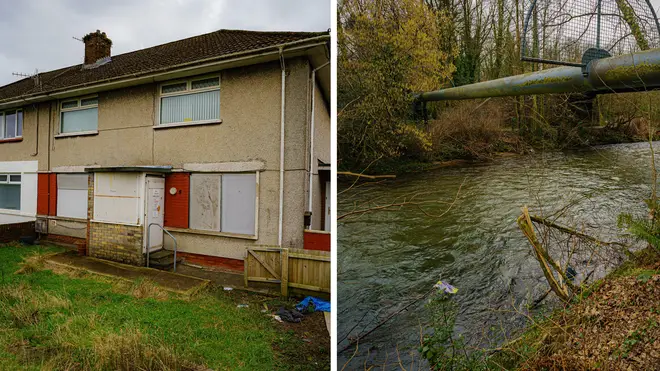 Weeks before he died, Logan suffered a broken collarbone but he never got medical treatment.
Williamson claimed that two days before his body was found, Cole and the teenager attacked Logan in their home.
She told the court she screamed for them to stop but said Cole replied: "The only way this boy understands is pain."
Two days later, Williamson phoned police to report Logan missing - with officers finding a 'hysterical' Williamson, and Cole calling out for his name outside.
Prosecutors claimed this was an 'elaborate' cover-up by all three individuals.
CCTV was shown to Cardiff Crown Court that saw a bedroom light being repeatedly switched on while Cole and the youth had left the property.
Lawyers used this footage to show Williamson was awake and aware Logan was dead before she made the call to police.
At the stand, Cole said he woke to find Williamson screaming that her son was dead and he 'panicked.'
He told the court that after he dumped Logan's body in the river, Williamson sent him back to hide his pyjamas.
Prosecutor Caroline Rees QC said: "Working together to lie to protect themselves in the context of an injury to Logan, and not only did they lie but they managed to convince medical staff, social workers and even the police."
The court was adjourned and the judge has called for sentencing at a date to be fixed.