'Something bad is about to happen': Final messages from Nashville shooter show murderer's chilling warning
28 March 2023, 10:52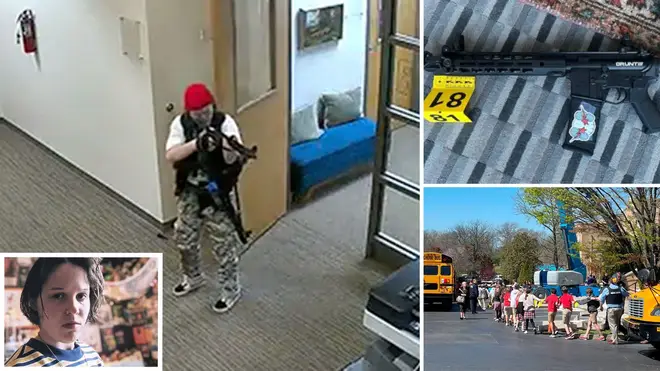 The final words from the Nashville school shooter who killed three children and three members of staff have been published.
Audrey Elizabeth Hale, 28, rampaged through the Covenant School in the Tennessee capital on Monday before being shot dead by police.
Hale, a trans former pupil, was seen shooting through glass doors to get inside the building before stalking the corridors with an assault rifle.
Hale's final messages, sent to a former basketball teammate from middle school, show how Hale warned "something bad is about to happen".
Read more: Gunman who shot dead three children and three adults at Nashville school was ex-student who made 'manifesto'
In the messages on Instagram, Hale said: "So basically that post I made on here about you, that was basically a suicide note. I'm planning to die today.
"This is not a joke! You'll probably hear about me on the news after I die.
"This is my last goodbye. I love you. See you again in another life."
Hale then signs off as Audrey, putting in brackets "Aiden".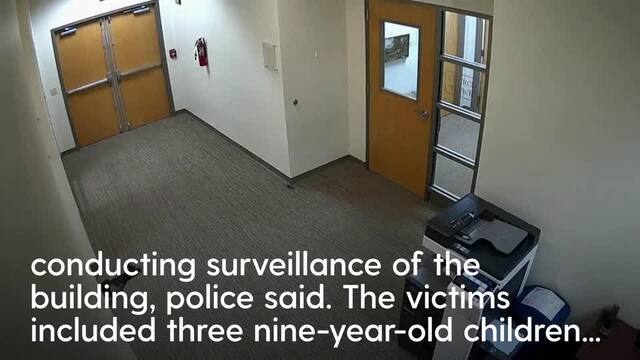 Nashville police release video of armed suspect in school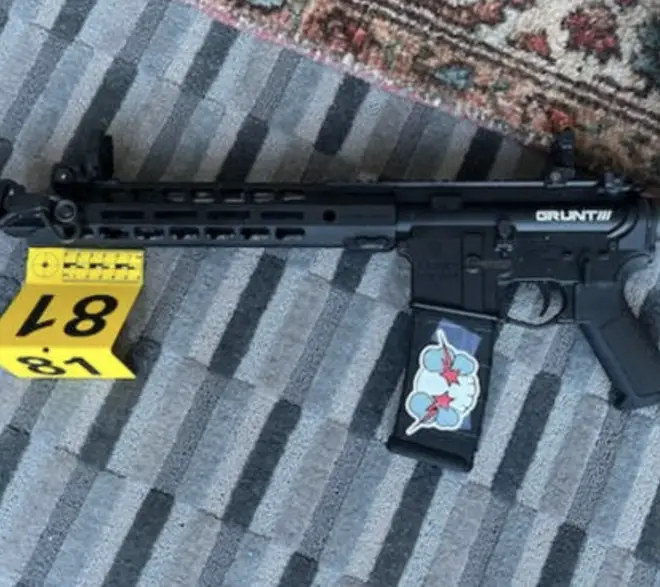 The friend tells Hale there is "so much more life to live" before Hale replies: "I know but I don't want to live. I'm so sorry.
"I'm not trying to upset you or get attention. I just need to die.
"I wanted to tell you first because you are the most beautiful person I've ever seen and known all my life.
"My family doesn't know what I'm about to do.
Read more: Chilling video of rifle-wielding ex-student shooter who killed three children, 9, and three staff in Nashville school
"One day this will make more sense. I've left more than enough evidence behind.
"But something bad is about to happen."
The friend told US media that she called the police but was told to call the non-emergency number.
It was only after the shooting that she discovered it was Hale.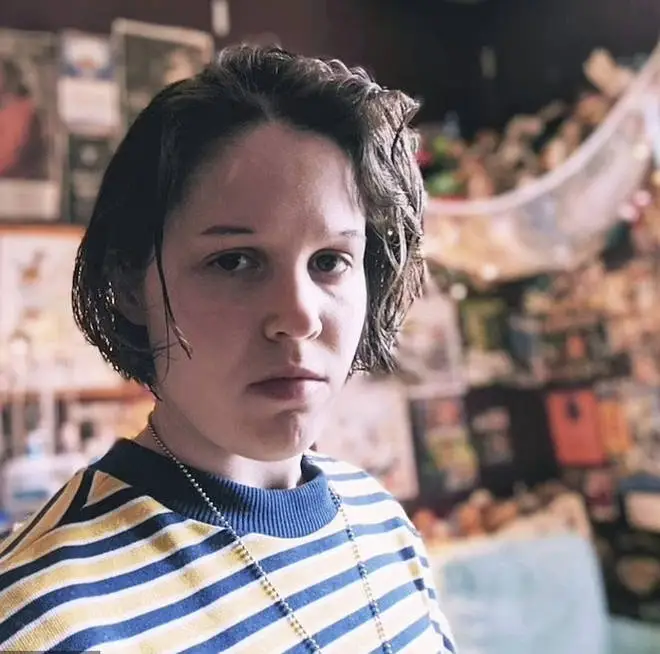 Hale killed Evelyn Dieckhaus, William Kinney, and Hallie Scruggs, all aged nine.
Mike Hill, a caretaker, and Cynthia Peak were 61, and Katherine Koonce, the Christian school's headteacher, was 60.
Hale, a biological woman who appeared to be identifying as a male, carried three guns, including a semi-automatic assault rifle.
Police searched Hale's address and seized more weapons, including a sawed-off shotgun, as well as a manifesto detailing how the shooting would happen.
A map outlining entry and exit points of the school was found. Police believe Hale carried out surveillance in preparation for the attack.
It is the latest school shooting to devastate the US.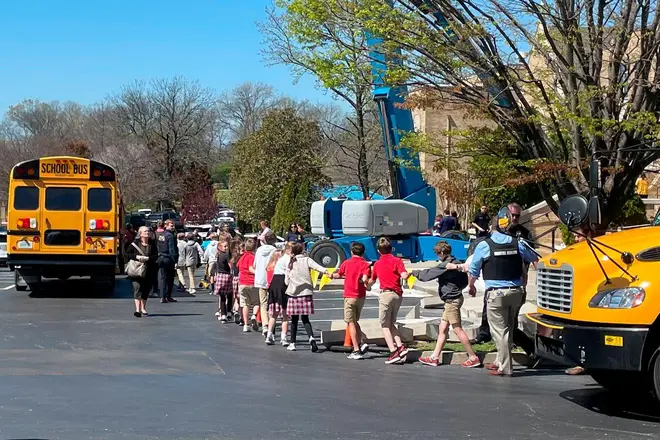 Joe Biden described it as "sick" and called on Congress to pass his proposed ban on assault weapons.
A survivor of a previous mass shooting in the state of Illinois interrupted a live news broadcast to ask reporters why they were not tired of covering similar scenes of violence across the country.
Ashby Beasley said: "I have been lobbying in DC since we survived a mass shooting in July. I have met with over 130 lawmakers.
"How is this still happening? How are our children still dying and why are we failing them?"
She added: "Aren't you guys tired of this? Are you guys sick of it? We have to do something."