Gunman who shot dead three children and three adults at Nashville school was ex-student who made 'manifesto'
27 March 2023, 17:19 | Updated: 28 March 2023, 09:47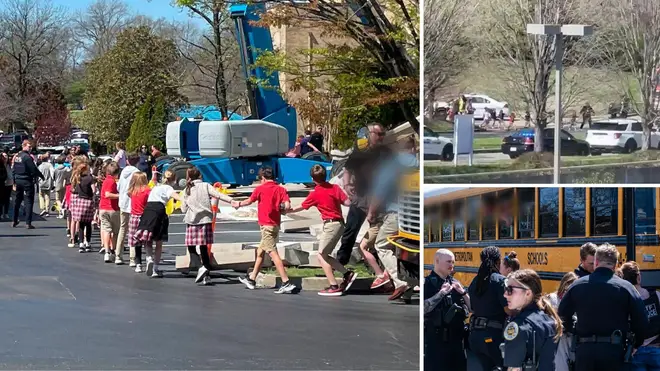 A gunman who killed three children and three adults at a Christian school in Nashville before being killed by law enforcement, had a "manifesto" and detailed maps of the school, police have said.
Audrey Elizabeth Hale, who was a former student of the school, was shot dead by police after a confrontation with officers following the gun attack at the Covenant School.
Hale, who was transgender and lived in Nashville, was armed with two assault-type rifles, a pistol and a handgun, police said.
The shooter, described as a "lone zealot" by police entered the building by shooting through a door prior to the killings.
Police also revealed that Hale identified as transgender.
Read more: 'I'm the luckiest man in the world': Humza Yousaf to take over from Nicola Sturgeon after winning SNP battle
Read more: Alex Salmond warns reuniting SNP a 'big challenge' for Humza Yousaf after bitter leadership race
Police chief John Drake said: "We have a manifesto. We have some writings that we're going over that pertain to this day, the actual incident. We have a map drawn out about how this was all going to take place.
The six victims have been named by police as Hallie Scruggs, Evelyn Dieckhaus, and William Kinney, all aged nine.
The adult victims were named as Cynthia Peak and Mike Hill, both 61, and Katherine Koonce, 60, who was the school's headteacher.
"In remarks after the shooting, President Biden commended law enforcement responding to the tragedy and called the shooting "sick".
The PD said that two members of the five-strong response team opened fire on the suspect at 10.27am local time (4.27pm BST) - with the entire incident taking place over 14 minutes.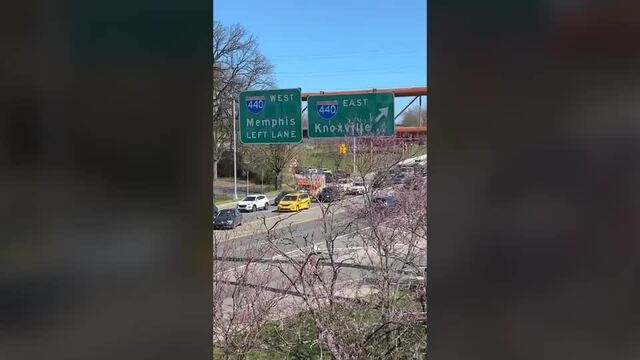 Emergency services rush to Nashville shooting
Read More: Two convicted after Amir Khan robbed of £70,000 diamond watch at gunpoint
Read More: Gun reform coming in Michigan after second school mass shooting
He also called on Congress to pass his proposed assault weapon ban, responding to reports that the shooter wielded two assault rifles and a pistol in the attack.
The incident was first reported when Metro Nashville Police Department tweeted: "An active shooter event has taken place at Covenant School, Covenant Presbyterian Church, on Burton Hills Dr.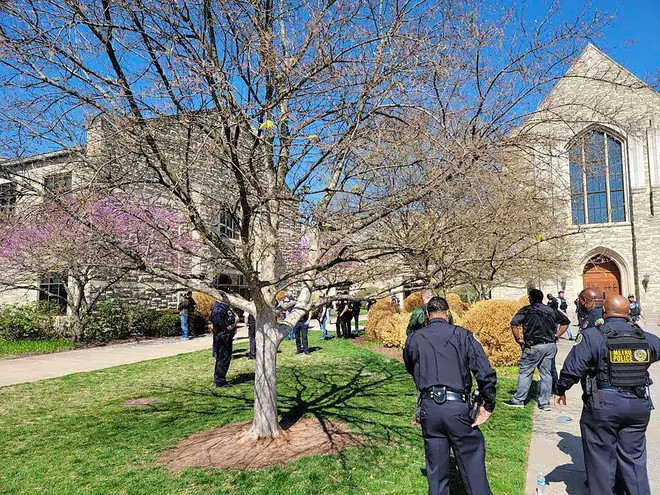 We are responding to an active aggressor at 33 Burton Hills Blvd Covenant School.
We can confirm we have multiple patients.
Parents coming to the school should go to 20 Burton Hills at this time. this is an active scene.

— Nashville Fire Dept (@NashvilleFD) March 27, 2023
"The shooter was engaged by MNPD and is dead. Student reunification with parents is at Woodmont Baptist Church, 2100 Woodmont Blvd."
The Covenant School has around 200 students, according to the school's website, and is reported to have held an active shooter training program in 2022.