Chilling video of rifle-wielding ex-student shooter who killed three children, 9, and three staff in Nashville school
28 March 2023, 05:26 | Updated: 28 March 2023, 14:46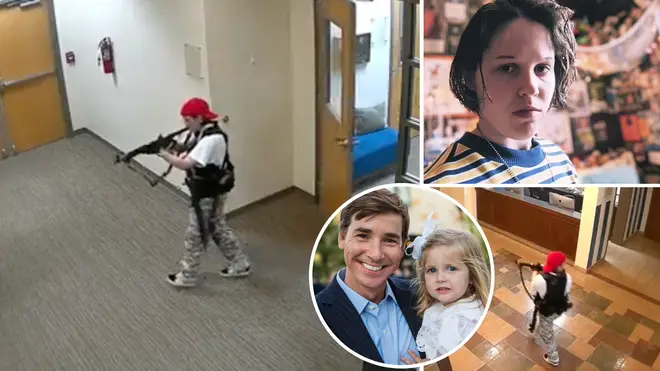 Police have released CCTV footage of a trans former pupil who killed three children and three adults at a Christian school in the US, with the video showing the attacker shooting down the glass front door and stalking through the corridors.
Audrey Elizabeth Hale, 28, was shot dead by police after a confrontation with officers following the gun attack at the Covenant School in Nashville Tennessee, where the killer was a former student.
Footage shows Hale arriving at school in a car, shooting down the glass front doors with an assault rifle and stepping through, and prowling the corridors. The shooter also had a 9mm pistol, police added.
Officers also named the three child victims and the three adults killed.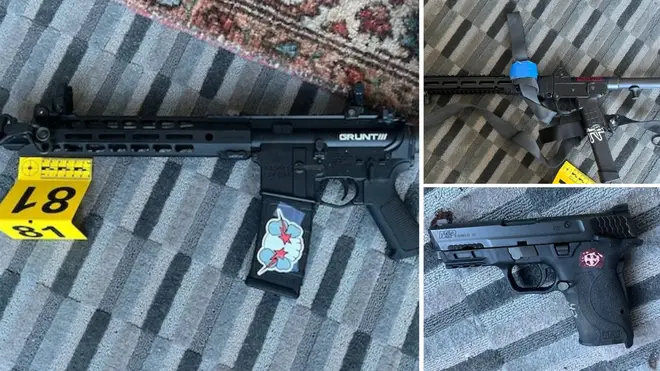 Evelyn Dieckhaus, William Kinney, and Hallie Scruggs were all aged nine.
Mike Hill, a janitor, and Cynthia Peak were 61, and Katherine Koonce, the school's headteacher, was 60.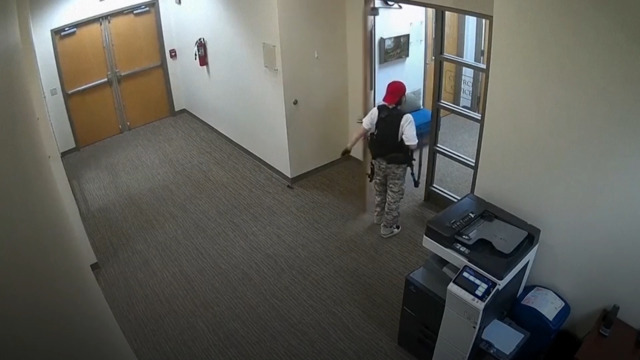 Nashville police release video of armed suspect in school
The shooter, described as a "lone zealot", had a "manifesto" and detailed maps of the school, officers said.
Detectives believe Hale had "some resentment for having to go to that school," police added. A search of Hale's home found a sawn-off shotgun, a second shotgun and other unspecified evidence.
The killer was a graphic designer still living in Nashville, according to LinkedIn.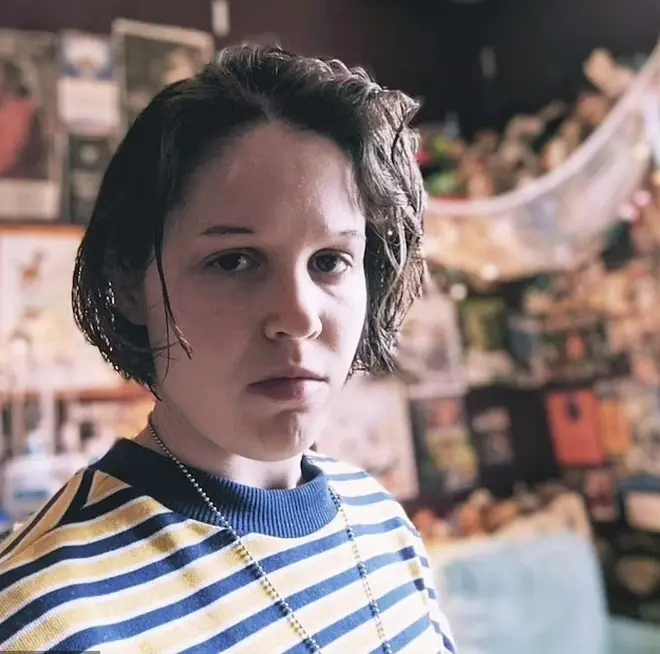 Timeline of the Nashville school shooting: Six killed by 28-year-old ex-student in Tennessee:
09:53am - Hale's gray Honda is seen arriving at The Covenant School in Nashville.
09:54am - Hale is seen driving through the parking lot, seemingly calm. Nothing suggests anything is out of the ordinary as she finds a spot to park.
10:10am - The glass front door, which was locked, is shattered as Hale opens fire. She then steps through the debris into the empty reception of the church, which is adjacent to the school.
10:13am - Brandishing her assault rifle, Hale is seen entering a carpeted room, inside the church looking for any victims. The room is empty. The first call to 911 about shots being fired in the building came in at this time.
10:18am - Hale is seen on the same camera inside the church still looking for victims. She opens a door into the next room.
10:19am - The 28-year-old returns through the door, and aims her gun, although there is no one there. She tries another door, then returns 30 seconds later.
10:20am - Hale is now walking through a wooden-floored building labelled 'first' in the footage, past an empty reception. She stalks the corridor, then disappears from view.
10:27am - Hale is shot dead on the second floor of the school, having engaged officers who fired back, killing her.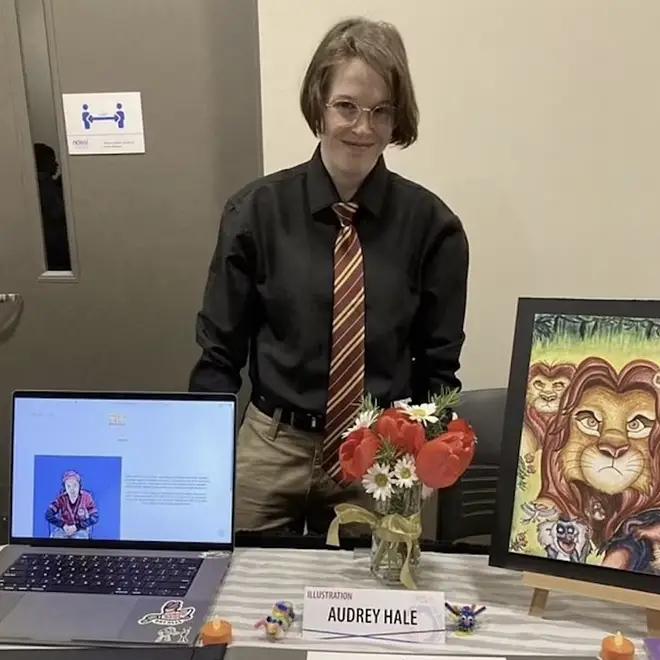 Police chief John Drake said: "We have a manifesto. We have some writings that we're going over that pertain to this day, the actual incident. We have a map drawn out about how this was all going to take place."
The police department said that officers were called at 10.13 am local time (4.13pm UK time) two members of the five-strong response team opened fire on the suspect at 10.27am local time (4.27pm UK) - with the entire incident taking place over 14 minutes.
The school said on Monday night: "Our community is heartbroken.
"We are grieving tremendous loss and are in shock coming out of the terror that shattered our school and church.
"We are focused on loving our students, our families, our faculty and staff and beginning the process of healing."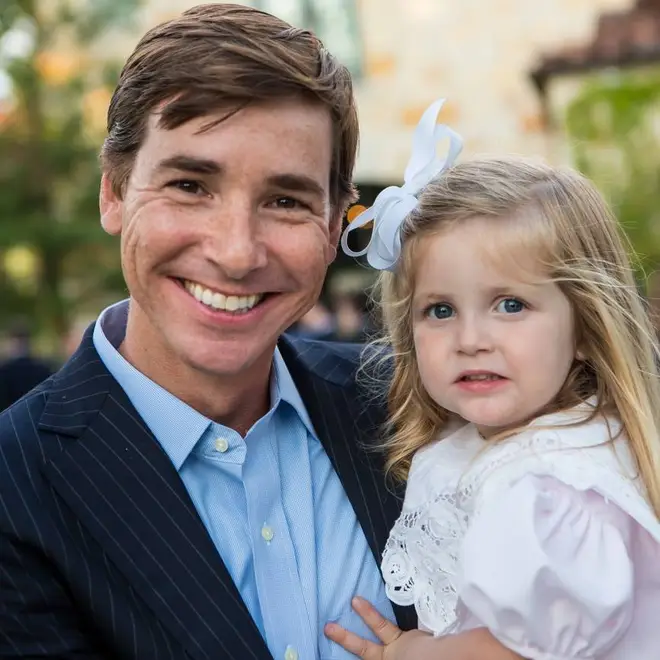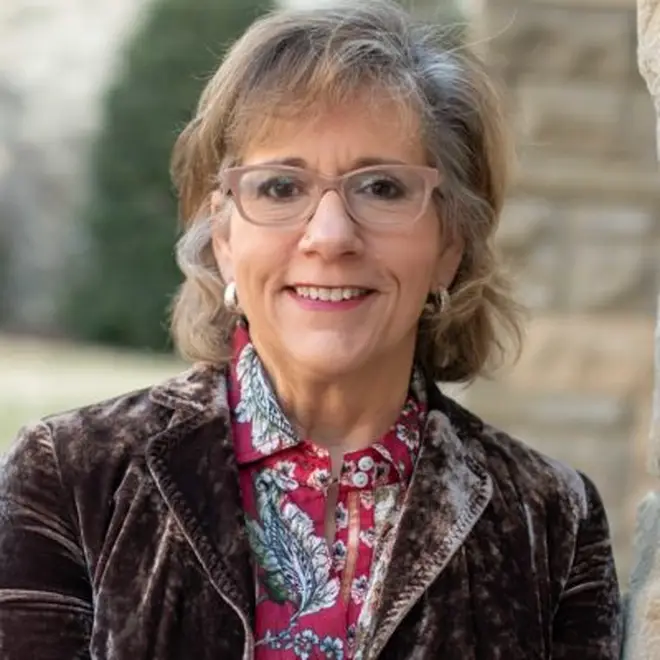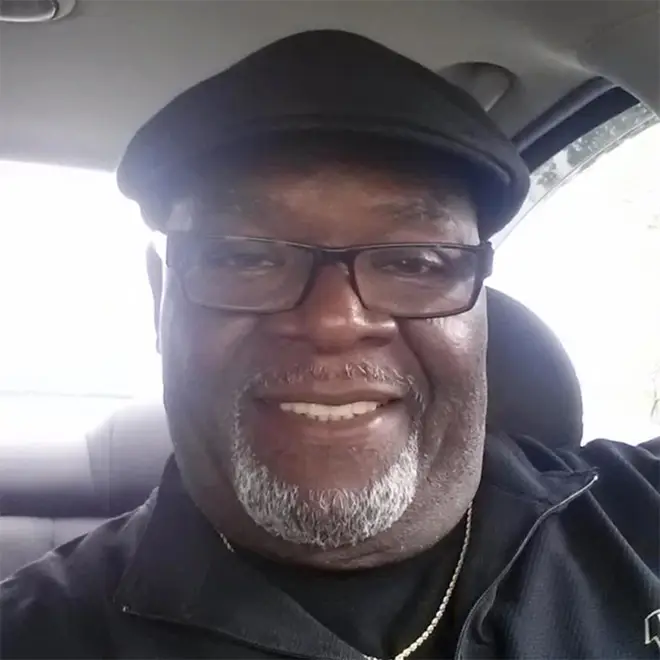 Read more: 'I'm the luckiest man in the world': Humza Yousaf to take over from Nicola Sturgeon after winning SNP battle
Read more: Alex Salmond warns reuniting SNP a 'big challenge' for Humza Yousaf after bitter leadership race
In remarks after the shooting, President Biden commended law enforcement responding to the tragedy and called the shooting "sick".
"It's ripping at the soul of this nation, ripping at the very soul of this nation," he said.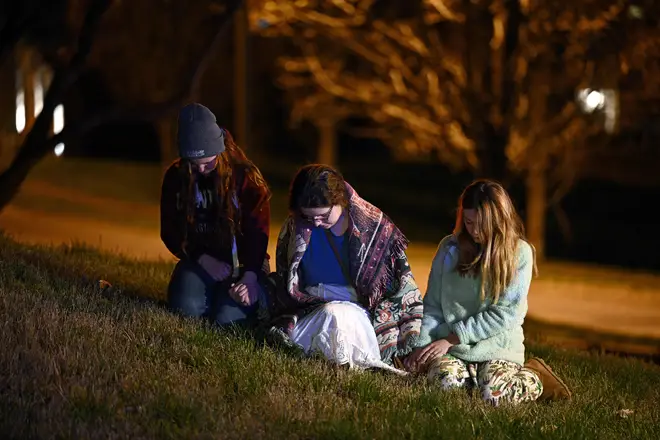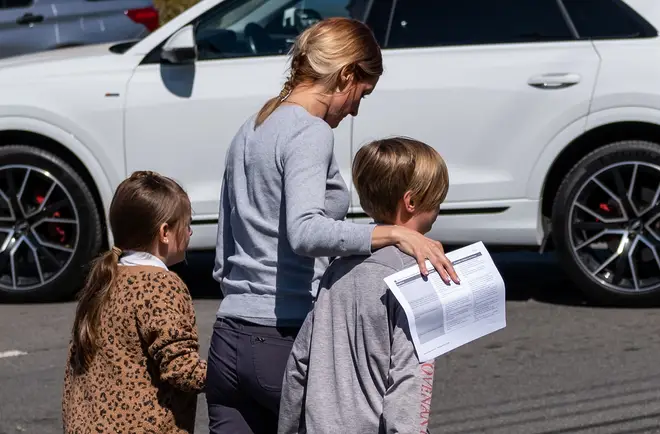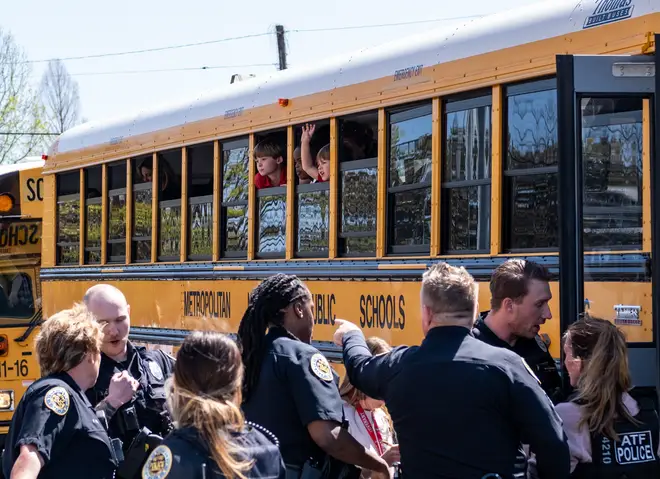 He also called on Congress to pass his proposed assault weapon ban, responding to reports that the shooter wielded two assault rifles and a pistol in the attack.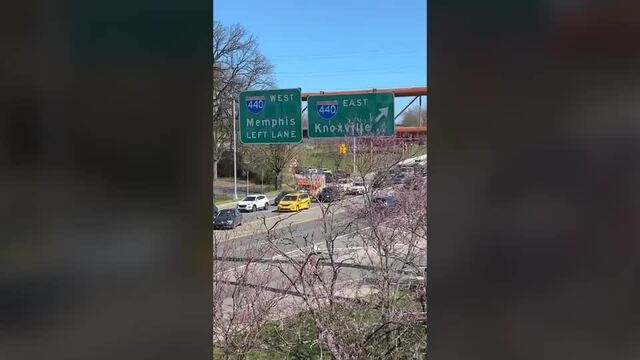 Emergency services rush to Nashville shooting
Read More: Two convicted after Amir Khan robbed of £70,000 diamond watch at gunpoint
Read More: Gun reform coming in Michigan after second school mass shooting
The incident was first reported when Metro Nashville Police Department tweeted: "An active shooter event has taken place at Covenant School, Covenant Presbyterian Church, on Burton Hills Dr.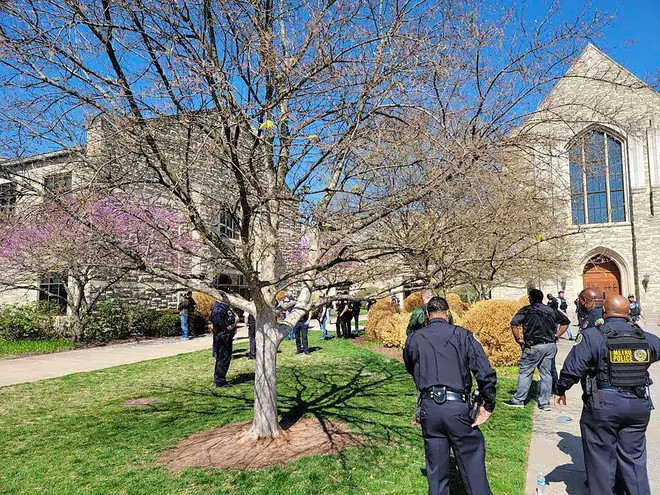 We are responding to an active aggressor at 33 Burton Hills Blvd Covenant School.
We can confirm we have multiple patients.
Parents coming to the school should go to 20 Burton Hills at this time. this is an active scene.

— Nashville Fire Dept (@NashvilleFD) March 27, 2023
"The shooter was engaged by MNPD and is dead. Student reunification with parents is at Woodmont Baptist Church, 2100 Woodmont Blvd."
Founded as a ministry of Covenant Presbyterian Church - which is affiliated with the conservative evangelical Presbyterian Church in America - The Covenant School is located in the affluent Green Hills neighbourhood just south of downtown Nashville.
The school has about 200 pupils from pre-school through sixth grade, as well as roughly 50 staff members.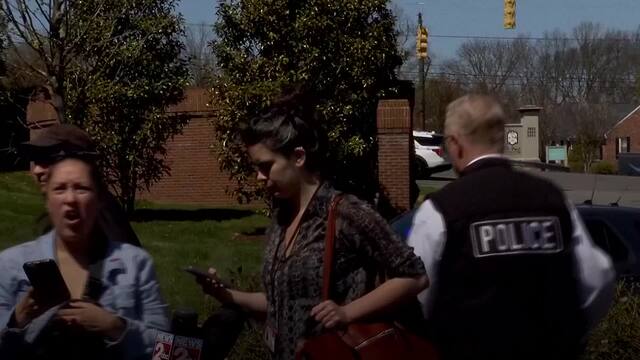 Aren't you tired of covering this: Bystander at school shooting interrupts live cross
Pupils held hands as they walked to school buses, which drove them to a nearby church to be reunited with their parents.
Rachel Dibble, who was at the church as families found their children, described the scene as everyone being in "complete shock".
"People were involuntarily trembling," she said. "The children ... started their morning in their cute little uniforms, they probably had some Froot Loops and now their whole lives changed today."
Meanwhile a survivor of a previous mass shooting in the state of Illinois interrupted a live news broadcast to ask reporters why they were not tired of covering similar scenes of violence across the country.
Ashby Beasley said: "I have been lobbying in DC since we survived a mass shooting in July. I have met with over 130 lawmakers. How is this still happening? How are our children still dying and why are we failing them?
She added: "Aren't you guys tired of this? Are you guys sick of it? We have to do something.
"We all have to call our lawmakers and we all have to make our lawmakers make change now or this is going to keep happening and it's going to be your kid. And your kid and your kid and your kid next because it's just a matter of time."