New 'proof' Prince Andrew photo with Virginia Giuffre is real despite Ghislaine Maxwell claims
28 January 2023, 18:35 | Updated: 28 January 2023, 18:42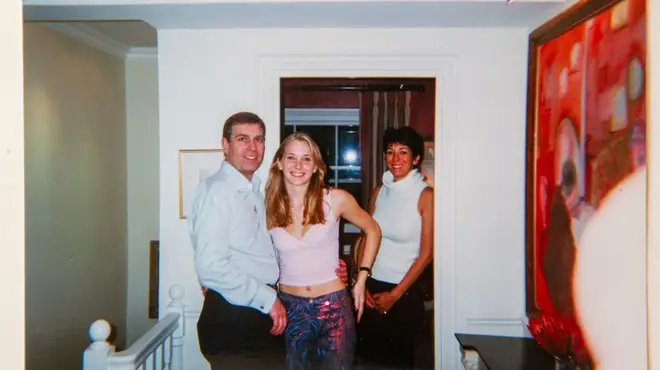 Newly published evidence appears to confirm that the infamous photo of Prince Andrew with Virginia Giuffre and Ghislaine Maxwell is real.
It comes hours after the latest attempt by the Duke of York to clear his name after a lawsuit launched by Ms Giuffre cost him £3 million.
Ms Giuffre, who now goes by married name Roberts, accuses Prince Andrew of sexually assaulting her at one of Jeffrey Epstein's properties when she was 17.
The back of the original picture, shared by the Mail On Sunday, reportedly shows that it was developed at a one-hour processor in a Walgreens pharmacy on March 3, 2001.
That would make the physical image essentially impossible to have doctored, experts say.
Read more: Prince Andrew to 'launch £10m legal case' against Virginia Giuffre after 'inheriting millions from the Queen'
Read more: Prince Andrew 'thrown out of Buckingham Palace flat' by King Charles as he's told to stay away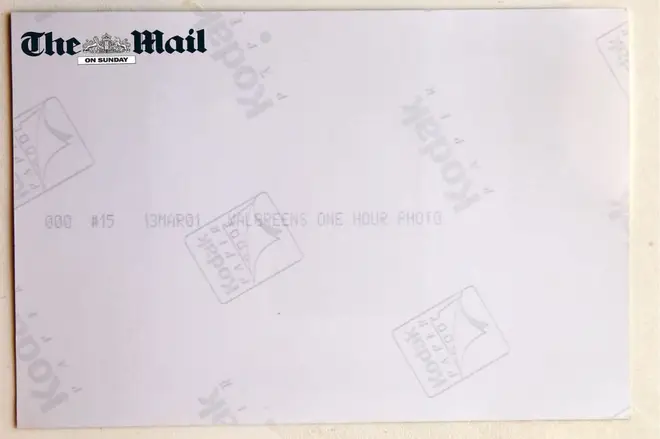 Prince Andrew sought to cast doubt on the photo's authenticity during his Newsnight interview in 2019.
Convicted sex trafficker Ghislaine Maxwell, who also appears in the picture, has also denied that it is real.
Andrew last week launched a new bid to reverse the humiliating settlement, which all but ended his life in the public eye.
He strenuously maintains his innocence and has not been charged with any crimes.
The duke returned his royal and military titles last January after discussions with the Queen.
An alleged royal source told The Sun last week: "Andrew has always insisted he is innocent and finally wants to prove it in a US court.
"He was pressured into settling the case to avoid overshadowing the Platinum Jubilee and has paid a heavy price, personally and professionally."
Andrew's camp has claimed that King Charles supports his bid to reverse the verdict.
But the King's advisers have reportedly booted Andrew out of Buckingham Palace and told him to find a new place to live.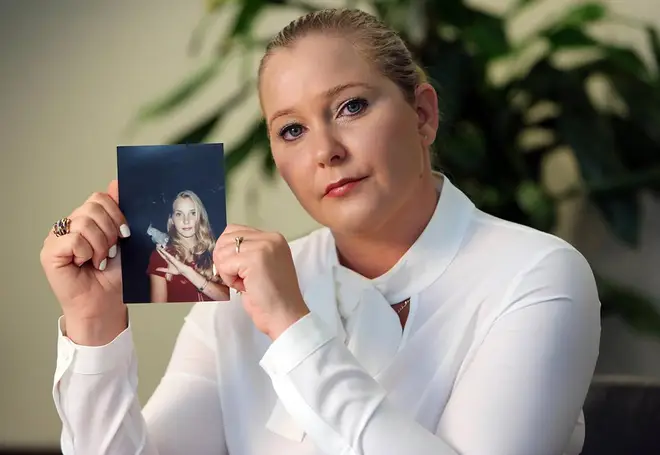 The cost of Prince Andrew's settlement with Ms Giuffre is not known, though reports suggest it was around £3 million.
The duke could use money he reportedly inherited from the Queen to fund his legal challenge, as well as from the sale of his Swiss ski chalet.
But US lawyers told the Mirror that Andrew can "forget" about the legal challenge.
Lisa Bloom, who represents several of Jeffrey Epstein's victims, said it is "not going to happen".
She said: "Prince Andrew signed his name to a settlement. And now he wants out? Forget it. Not going to happen.
"Nor should it, because [of] the pain he would inflict on Virginia."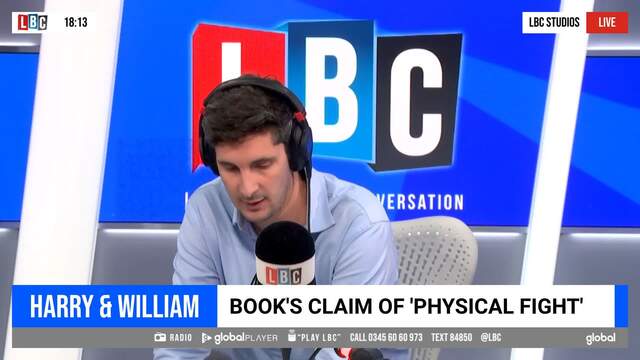 Royal Family seem to be a 'dysfunctional set of people' Tom Swarbrick says