NHS dentist charges to increase again from April - see list of new prices
28 March 2023, 15:06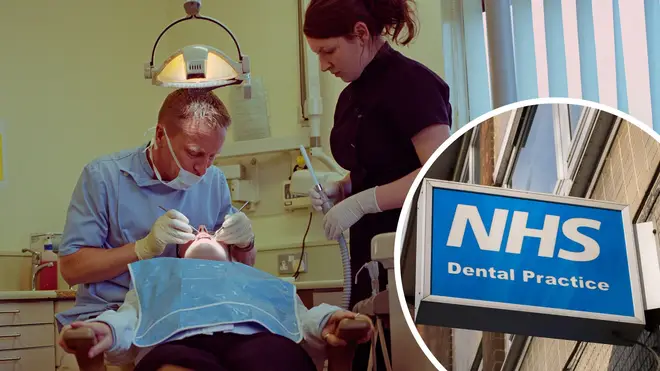 NHS dentist prices are set to rise again next month, hitting Brits hard amid the ongoing cost of living crisis.
NHS dentist fees will surge by 8.5 per cent from April 24, despite warnings that the "Victorian" policy will see more people unable to afford care.
There has been a decade of Tory taxpayer funding cuts, meaning the public have been forced to pay more for trips to the dentist.
A band one treatment such as a check-up will increase from £23.80 to £25.80, a band two like a filling will increase from £65.20 to £70.70, and a band three like dentures will increase from £282.80 to £306.80.
It comes after it was revealed that 11 million Brits are not booking dentist appointments or cannot afford dental fees - a huge jump up from four million in 2019.
Around 7.5 million people in England were unable to access NHS dentists last year while 3.6 million did not bother trying to book an appointment, according to the Mirror.
Read more: Anger as NHS children's doctor suspended for six months after using wife's TfL travel card to travel London for free
Read more: Gary Glitter gets '£15,000 knee operation on the NHS which patients wait months for'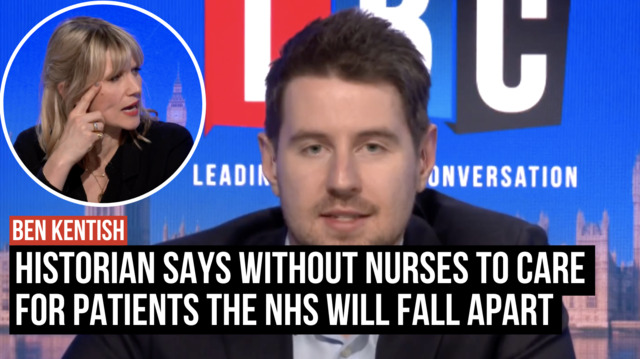 Historian says without nurses to care for patients the NHS will fall apart at the seams
Cat Hobbs, director at anti-privatisation campaign group We Own It, said: "This is absolutely outrageous. The Government is forcing people to pay a small fortune to keep their teeth healthy, in the middle of a cost of living crisis.
"They're trying to normalise paying huge amounts to look after basic health needs.
"The NHS is the best thing this country has ever invented, and this Government is chipping away at it bit by bit.
"People shouldn't have to pay to go to the dentist, get an eye test or get their ears syringed."The Government is lying when it says the NHS is free at the point of use.
"It's Victorian. These government decisions mean that huge numbers of people who are struggling right now won't look after their health because they can't afford it.
"It's not normal to be shelling out for these things and we won't accept it.
"We call on the Government to fund our NHS properly so it can provide the excellent service people rightly expect."
A spokesman for the Department of Health and Social Care said: "Despite rising inflation, dental charges have remained frozen since 2020 however, this proportionate rise will ensure that NHS dental patients continue to receive high quality care and treatment.
"Children, those on lower incomes and pregnant women are among those who will continue to receive free dental care.
"We're investing more than £3 billion a year in dentistry for NHS patients and while we have already made some changes to the dental contract to improve access for patients, we will be setting out plans to further improve NHS dentistry shortly."