Nurses union boss urges government to 'meet them halfway' with 10% pay rise offer
6 January 2023, 11:21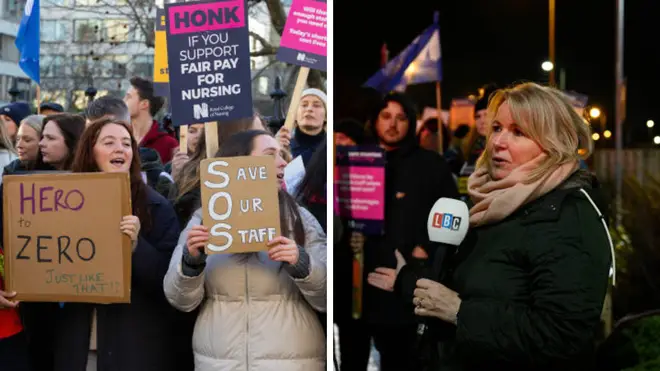 The head of the nurses union has said they could be willing to accept a 10% pay rise, half of the original demand.
Pat Cullen, general secretary of the Royal College of Nursing, said her union's original demand of 19%, dismissed by ministers as "unaffordable", was only the starting point for negotiations.
Nurses went on strike twice in December, the first walk-outs in the union's 105-year history - and have threatened more industrial action.
It comes as the government unveiled plans for tough new laws that mean striking workers in several sectors have to provide minimum service levels, amid fierce criticism from union leaders.
And Ms Cullen said this week that she would be willing to negotiate lower than the original pay boost demands amid the tough "economic climate".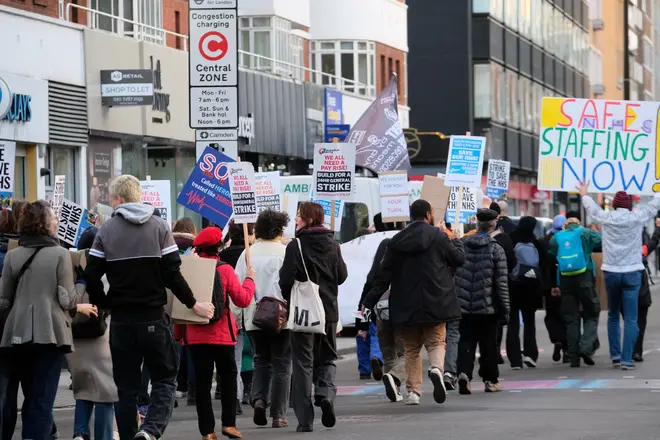 She told Times Radio's Imperfect podcast: "There is a rhetoric out there that says the Royal College of Nursing is unrealistic, it's looking for something that's totally unachievable, it's looking for 19%.
"Now, I could sit here all day and tell you nurses' pay has dropped by 20% over the last decade. Do I believe those nurses are entitled? Absolutely, I believe they're entitled to 19%.
"But we also understand the economic climate that we're working in. And what I would say to [health secretary] Steve Barclay and to the prime minister is get into a room and meet me halfway here and do the decent thing for these nurses."
Thousands of nurses walked out on December 15 and 20, and the RCN has said its members will strike again on January 18 and 19 unless negotiations are opened.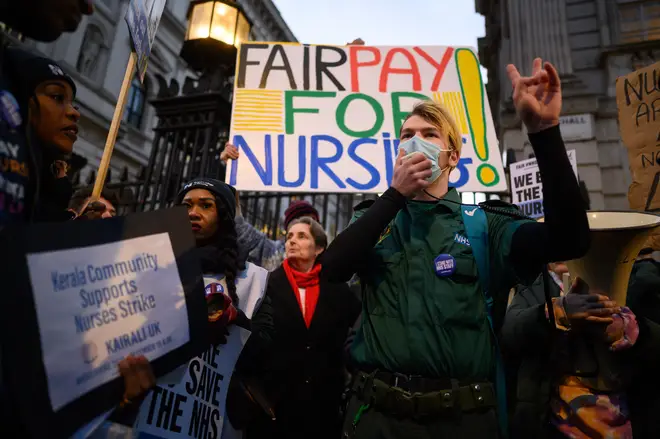 The planned action would take place at more NHS employers in England than the previous strikes, increasing from 44 to 55 trusts, according to the RCN.
The union has also warned that strike action could continue over the next six months unless an agreement can be reached.
A Department of Health and Social Care spokesperson said: "The Health and Social Care Secretary wants to have an honest conversation with the RCN about what is affordable in pay settlements for next year during these challenging times, and is keen to meet for discussions as soon as possible.
"We have accepted the recommendations of the independent NHS Pay Review Body in full and have given over one million NHS workers a pay rise of at least £1,400 this year. This is on top of a 3% pay increase last year when public sector pay was frozen and wider Government support with the cost of living."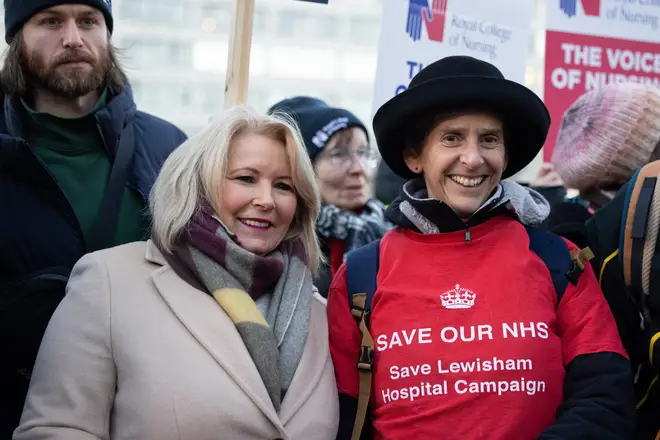 A bill is set to be introduced in Parliament in the coming weeks setting minimum safety levels for fire, health and rail services.
Nurses agreed their own minimum service levels nationally during their strike, and business secretary Grant Shapps singled them out when announcing the proposed new law.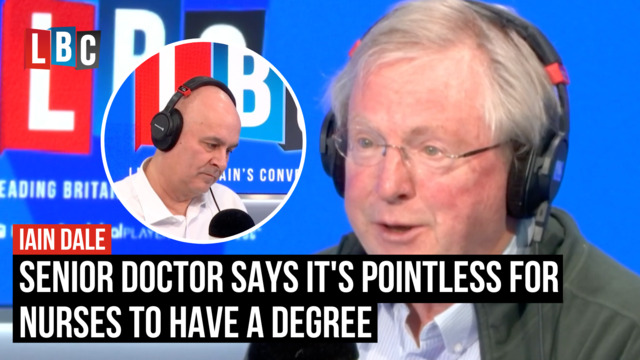 Senior doctor says: 'It's pointless getting all nurses to have degrees.'
"In the most recent strikes, for example, with ambulances, you had the Royal College of Nursing, who in the nurses strike did agree at a national level what the minimum safety level would be but with the ambulances that was left to a postcode lottery effectively, and I think it's that that's unacceptable.
Read more: Government introduces anti-strike legislation to 'ensure basic level of service' during walkouts
Read more: NHS hiring for £1 million in equality, diversity and inclusion positions amid frontline worker strikes
"So what I'm hoping is that across the economy, because this would apply in lots of different areas of the economy, I'm hoping actually that unions and the employers can get together and do sensible things in order to guarantee of minimum safety or service level in each different area."