Group of tourists captured in Peruvian Amazon set free
4 November 2022, 12:40 | Updated: 4 November 2022, 22:06
A group of captured tourists in the Peruvian Amazon have been set free.
The group of around 70 people - including at least three British tourists - were held on a boat by members of the Cuninico people protesting against oil spills.
Officials in the Amazon said: "After dialogue with the [head] of the Cuninico communities, our request to release people was accepted."
The tourists have now been moved from their original boat to another vessel, to continue the journey.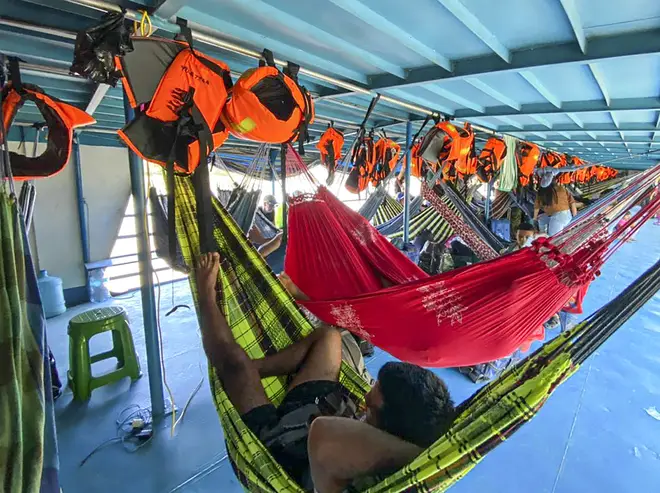 Some 98 passengers were on board the original ship, named the Eduardo 11, including 23 foreigners from Britain, Germany, Spain and France, according to the Associated Press.
One Briton on board, Charlotte Wiltshire, had previously sent a message to the BBC to say conditions were "starting to deteriorate" as they were beginning to run out of food and water.
She called for an "intervention" to rescue them, adding there were pregnant, elderly and sick people among those detained.
Waston Trujillo, the leader of the group, earlier told local media: "[We want] to call the government's attention with this action, there are foreigners and Peruvians, there are about 70 people."
A picture circulated by Peruvian broadcaster RPP Noticias showed people on a boat moored to the side of a river.
Trujillo said the "radical" act was designed to convince the Government to examine the damage after 2,500 tons of crude oil was spilled when an oil pipeline burst.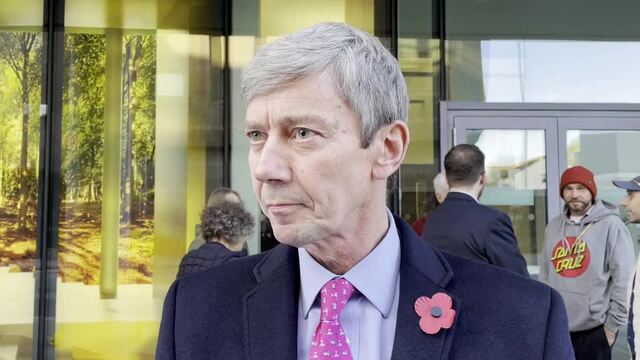 Greenpeace activists cleared over protest that blocked tanker of Russian oil
According to local reports by TV Peru Noticias, indigenous Cuninico people have taken control of the Maranon river in the Urarinas, northern Peru, in a demonstration over an oil leak in the area on September 16.
The other captives are said to include American, French, Spanish and Swiss people, and children are among them.
The indigenous peoples said they would keep the tourists held for between six and eight days until a deal is reached. They had already blocked river traffic as a protest.
The pipe is owned by Petroperu, the state oil company. The last oil spill is thought to have happened on September 16.