'Democracy has won': Poland's opposition leader Donald Tusk declares election victory
16 October 2023, 06:03 | Updated: 16 October 2023, 06:08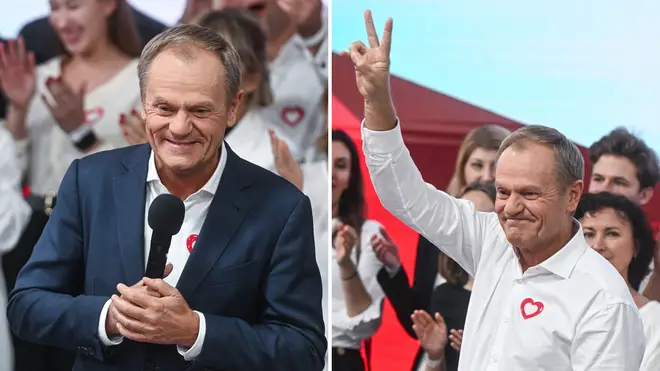 Poland's opposition leader Donald Tusk has declared victory in its national election, which would end the Law and Justice party's eight-year stint in power.
Mr Tusk's Civic Coalition will gain 248 seats in the 460-seat lower house of parliament, while the Law and Justice party gained 200 seats, an Ipsos exit poll has suggested. Some 231 seats are needed for a majority.
The right-wing populist Law and Justice (PiS) party has won 36.8% of the vote, with the centrist opposition on 31.6%, according to the poll.
But the PiS party has admitted he does not know whether this will be enough to win a third term in power.
Declaring victory, Mr Tusk said: ""I am the happiest man on earth."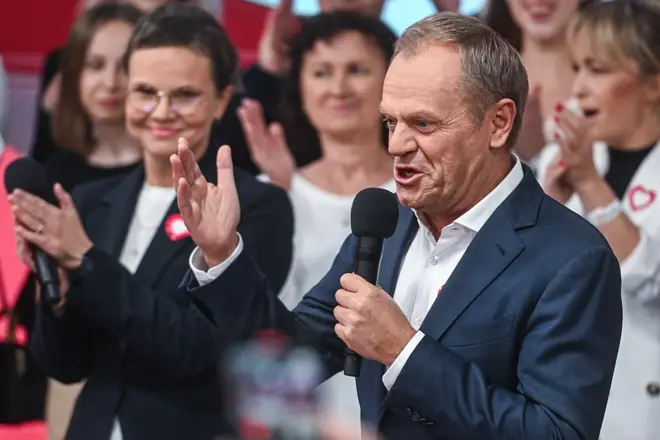 The former prime minister and European Council leader went on" "Democracy has won. Poland has won.
"I have been a politician for many years. I'm an athlete. Never in my life have I been so happy about taking seemingly second place. Poland won. Democracy has won. We have removed them from power.
"This result might still be better, but already today we can say this is the end of the bad time, this is end of Law and Justice rule."
Read More: Christopher Luxon wins New Zealand election as voters seek conservative change
Read More: SNP votes to demand independence if it wins majority of MPs at next general election
Turnout in the Polish election is expected to have been around 72.9 per cent, the highest since the fall of communism in 1989.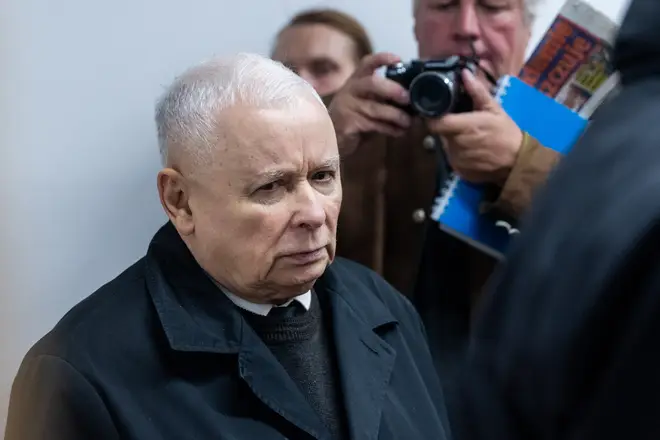 Mr Tusk has vowed to improve relations with the European Union, as he looks set to lead with the centre-right Third Way and left-wing Lewica.
"We have to hope," PiS leader Jaroslaw Kaczynski said.
"Regardless of whether we are in power or whether we are in opposition, we will implement this project in various ways and we will not allow Poland to be betrayed."