Pope Francis 'touched by the many messages' after 86-year-old admitted to hospital with respiratory infection
29 March 2023, 19:53 | Updated: 29 March 2023, 21:01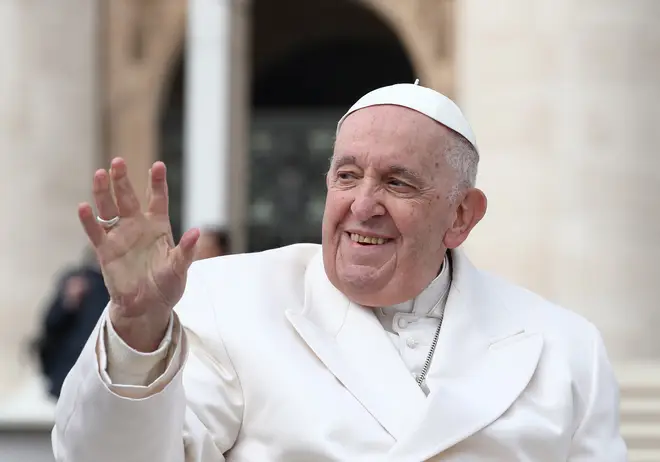 Pope Francis has been admitted to hospital with a respiratory infection.
The 86-year-old will need to spend "a few days" in hospital for treatment, the Vatican said in a statement on Wednesday.
He had complained of breathing difficulties in recent days but tests showed he did not have COVID-19.
"Pope Francis is touched by the many messages received and expresses his gratitude for the closeness and prayer," the statement added.
The pontiff's closest staff, including security, were expected to stay the night at the Gemelli Hospital, the BBC reported.
Read more: 'Angry 21 stone bully' who dragged 71-year-old woman from bed when she confused his home with B&B guilty of murder
Read more: Woman who collapsed and died at stables owned by Michael Owen identified as 25-year-old beauty queen
The announcement came hours after he was taken to hospital for tests.
He attended his weekly general audience at the Vatican earlier on Wednesday and was seen smiling and waving.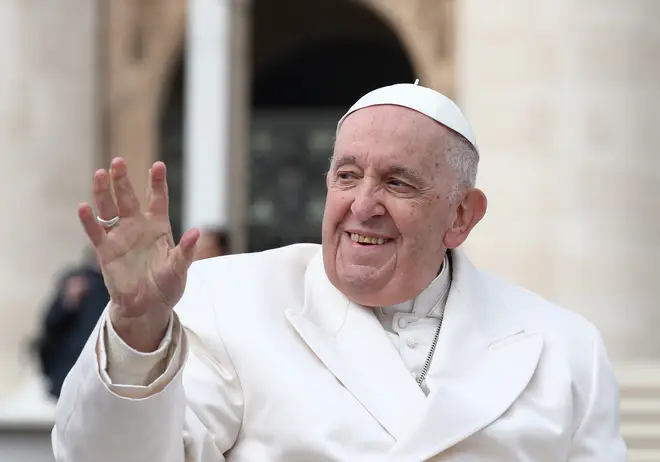 But he appeared to be in pain while getting in and out of the "popemobile".
Pope Francis had a lung removed in his teens due to a respiratory infection and is often heard speaking in a whisper.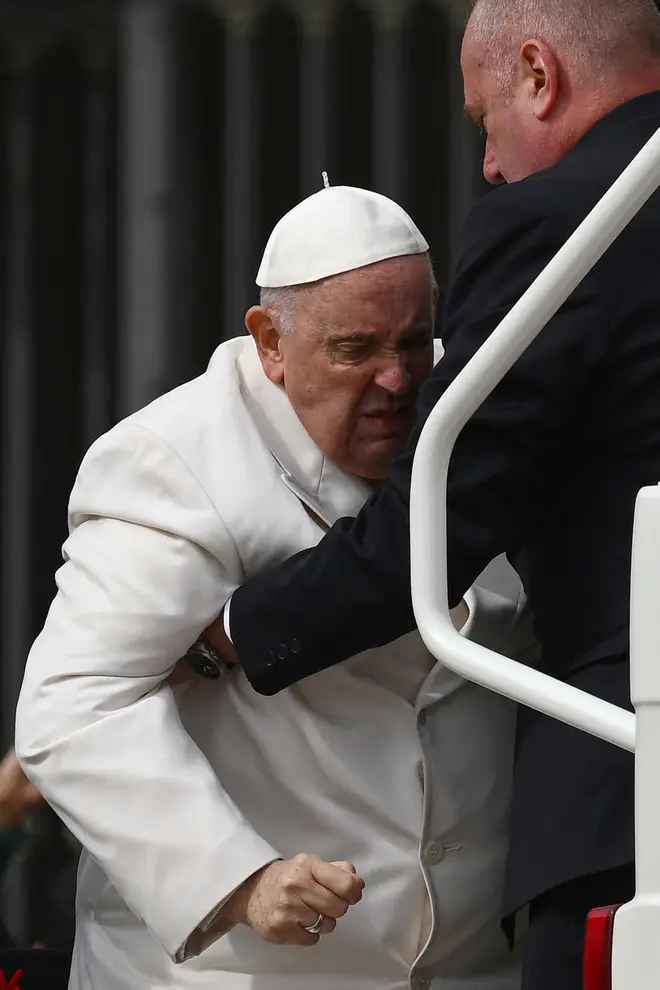 He spent 10 days at the Gemelli hospital in 2021 following surgery for an intestinal narrowing, when 33cm (13in) of his colon was removed.
In recent months, the pontiff has used a wheelchair due to mobility problems related to his knee.