Heavy traffic and hold-ups at French border control spark travel chaos as Port of Dover warns passengers of long delays
31 March 2023, 22:03 | Updated: 1 April 2023, 00:34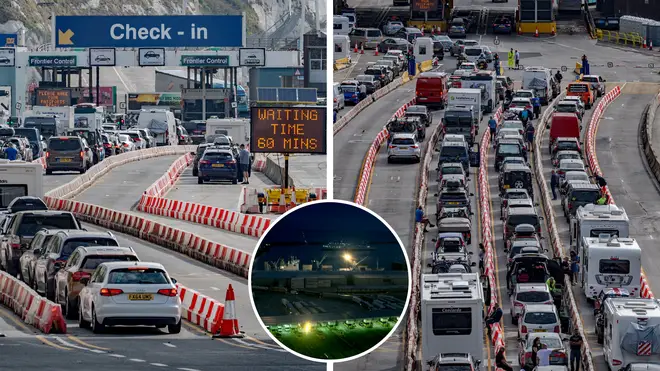 A critical incident has been declared at the Port of Dover due to bad traffic and long delays at French border control.
FDS announced on Twitter just after 9pm on Friday that the wait time for coaches is approximately seven hours from arrival at the port.
Meanwhile, P&O Ferries tweeted that it was providing refreshments to coach passengers waiting at the cruise terminal and working on getting food and drink to passengers waiting in the buffer zone at the entrance to the port.
The port said high volumes of coach traffic were due to high numbers of passengers travelling ahead of the Easter holidays.
A spokesperson said: "The Port of Dover can confirm that a critical incident is under way as the port is currently experiencing high volumes of coach traffic due to the Easter holidays.
"Our present high volumes, combined with extended processing at border controls, has resulted in lengthy delays for coach passengers."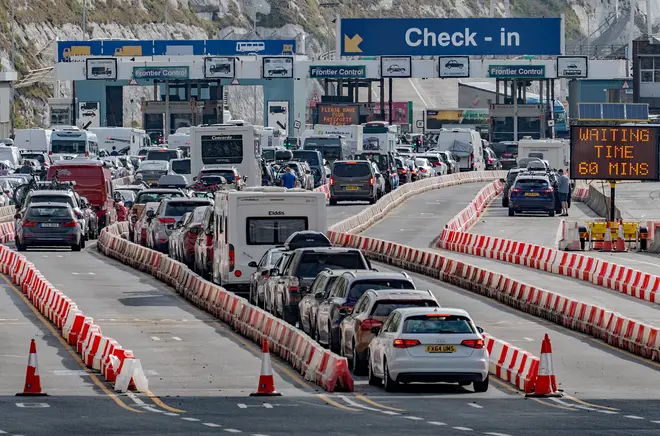 It comes as thousands prepare to travel through the port during the Easter holiday period.
Operators P&O Ferries and DFDS Seaways have reported delays to ferry and coach services, blaming bad weather and hold-ups at French border control.
The latter announced on Twitter that it had been handing out drinks to coach passengers stuck waiting to get on their cruise.
DFDS UK Updates tweeted at 7.07pm, that services to France were running with delays of "up to 2 hours due to the winds in the channel".
On Friday morning, at 11.18am, the company tweeted that coach traffic was "very busy" with "120 minutes wait" at border controls.