Prince Harry And Meghan Markle's Photocall: Engagement Ring Is Revealed
27 November 2017, 13:59 | Updated: 27 November 2017, 14:23
WATCH LIVE: Prince Harry and Meghan Markle Royal Engagement photo-call in Kensington Palace gardens at 2PM

Posted by LBC on Monday, 27 November 2017
Prince Harry and Meghan Markle are about to appear live for their photocall. Watch it live right here.
The happy couple announced their engagement this morning. They will get married in the spring.
They held the photocall in front of a lake in the grounds of Kensington Palace this afternoon.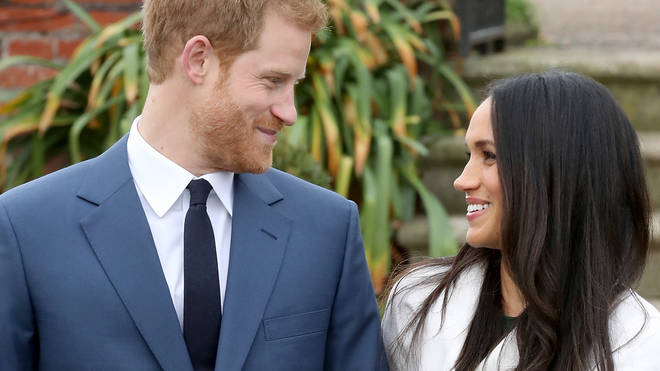 Prince Harry wore a blue suit with a navy tie, while Ms Markle wore a white coat with a belt.
She was showing off her engagement ring. Harry designed the ring himself. It features two diamonds on the outside from one of his mother Diana's old rings, along with a new diamond from Botswana, a country close to both their hearts. It is set on a gold band.
Prince Harry proposed to his girlfriend earlier this month in London.
They will give an interview this afternoon, which can be heard at 6pm on LBC.