Inside Prince Harry's 39th birthday at traditional German restaurant in Dusseldorf as Invictus Games draws to a close
15 September 2023, 07:58 | Updated: 15 September 2023, 08:16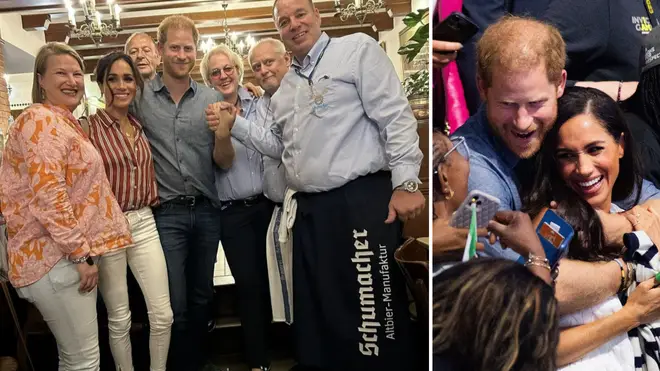 Prince Harry enjoyed his 39th birthday party with beer and blood sausage at a traditional restaurant in Germany.
The Duke of Sussex had a night out in Dusseldorf with Meghan with friends as the Invictus Games come to a close.
Bar staff served the group bratwurst, Wiener schnitzel, pork knuckle, red cabbage and mash and roast potatoes.
They also enjoyed local beer Schumacher Alt, which is being served at the Games.
A source told Hello! Magazine they enjoyed a 'family meal' with the Archewell team ahead of his birthday today.
Staff were given a 'big tip' and described the group as 'lovely.'
In an Instagram post the restaurant wrote: "So proud! Impressed by very likeable people."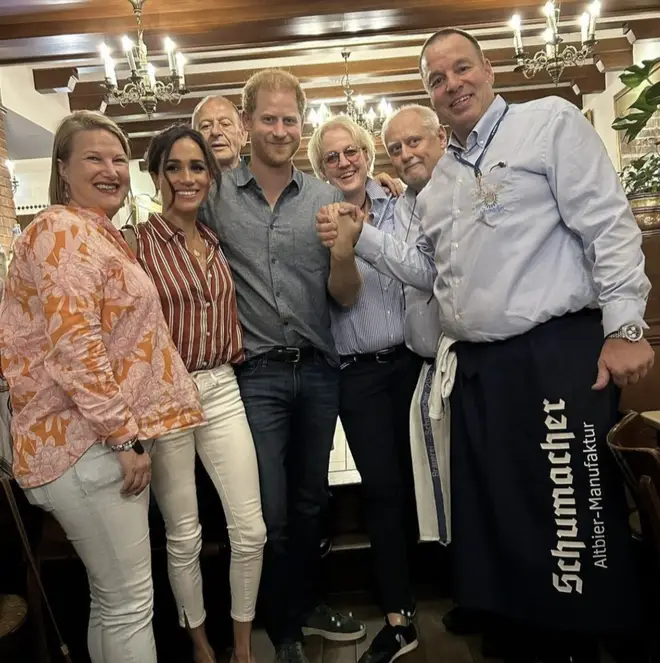 Read more: Kate Garraway shares how life with Derek Draper has become a 'new dance' but it's 'not all doom and gloom'
Read more: My time with an XL bully: Are the dogs 'cuddly bears' or ferocious animals that should be banned?
The group sat in the main area of the restaurant, near other customers, who were asked not to take pictures. Harry was described as looking 'thrilled' when a birthday cake came to the table.
They posted for pictures with the restaurant owner after the meal.
Thea Ungermann told MailOnline: "He was a lovely man and was having a very jolly time. Meghan was lovely."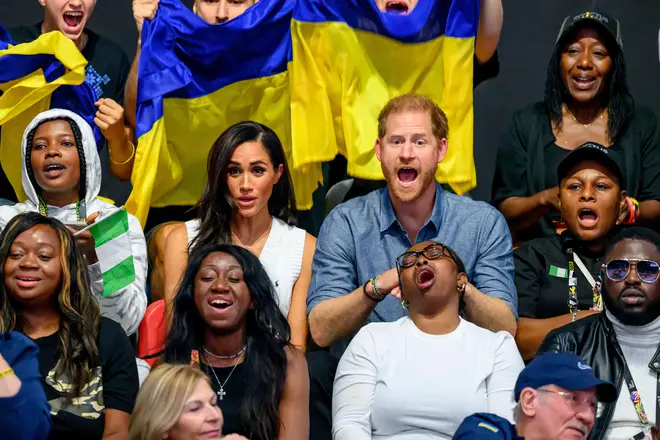 Harry was treated to a chorus of happy birthday when the restaurant presented him with a chocolate cake at the end of the meal.
A source close to the Prince said: "They drank local beer and ate family style dishes to experience a true German meal. Everyone was incredibly friendly, especially the waiters pictured in the photograph online.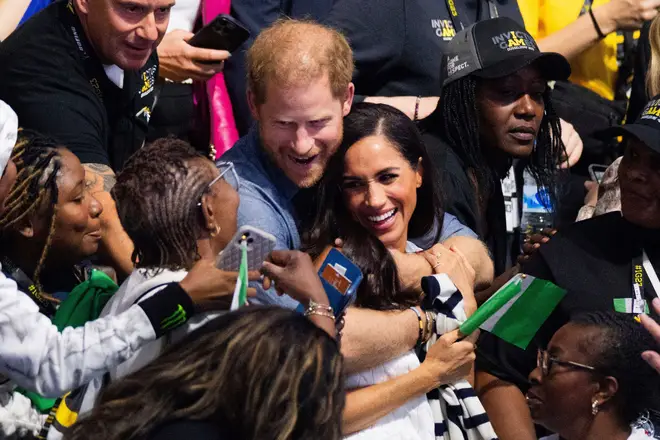 "They did not dine in a private space and were in joyful spirits, toasting and laughing with the team."
The restaurant posted a group photo of Harry and Meghan posing with staff on their social media.
The couple are in Germany for the sixth Invictus Games - involving around 500 athletes, across 10 disciplines, who come from 21 nations.
The games are a passion project of Harry's, who sees them as an important way to support the wellbeing of those who have served their country.