France on fire again: Violent protests erupt after Macron's bid to raise retirement age approved by top court
14 April 2023, 21:23 | Updated: 14 April 2023, 21:30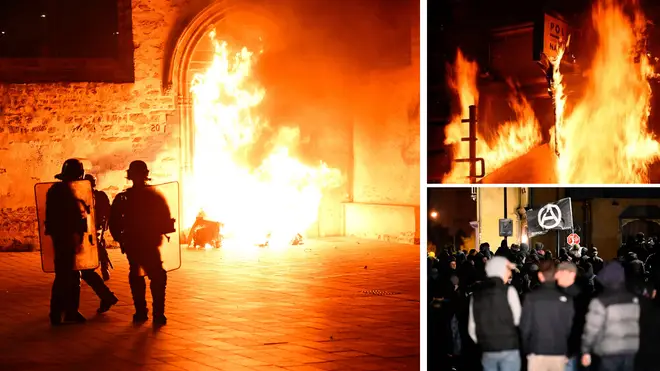 Violence has erupted on the streets of France once more after President Emmanuel Macron's controversial bid to raise the retirement age was cleared by the country's top constitutional court.
The legislation, which raises the age at which a full pension can be drawn from 62 to 64, has faced bitter opposition in France, with mass demonstrations held over the issue in recent months.
On Friday, the legislation passed a major constitutional milestone, as the Constitutional Council validated most of the draft law.
Large protests began around the country after it the announcement, with some turning violent.
President Macron has argued that the reforms are essential to prevent the collapse of the pension system, while Prime Minister Élisabeth Borne said "tonight there is no winner, no loser".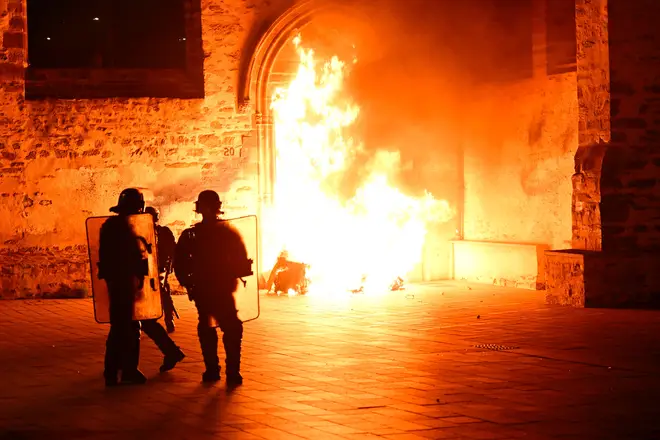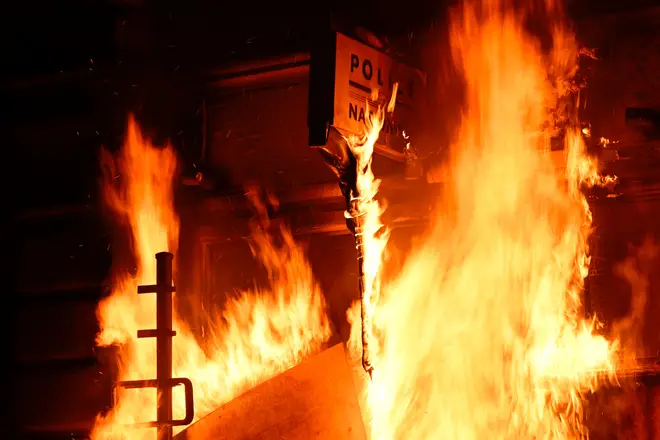 Authorities across France announced there was a ban on protests outside the Constitutional Council building until Saturday morning, but demonstrations have been taking place regardless.
Some protestors have even threatened to carry on until Macron completes a U-turn on the reforms, with around 3,000 people assembling outside Paris' town hall.
Protests are happening in various major French cities including Paris, Lyon, Rennes, Toulouse, and Nantes.
Read More: Bordeaux town hall set on fire as violent protests spread across France ahead of King Charles visit
Read More: France hit by strikes and protests in second round of pensions battle
In Paris, police have used water cannons as protesters built barricades, set fires, and lit flares in the city centre, with teargas used by law enforcement in Lyon and Strasbourg.
Officers have been seen charging down streets across the country as they battled with furious demonstrations over the reforms.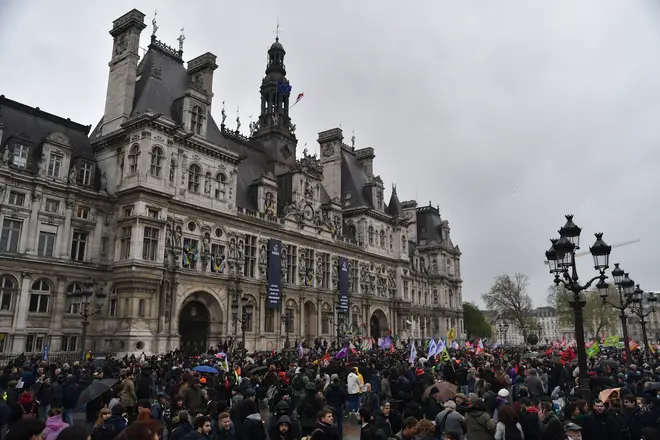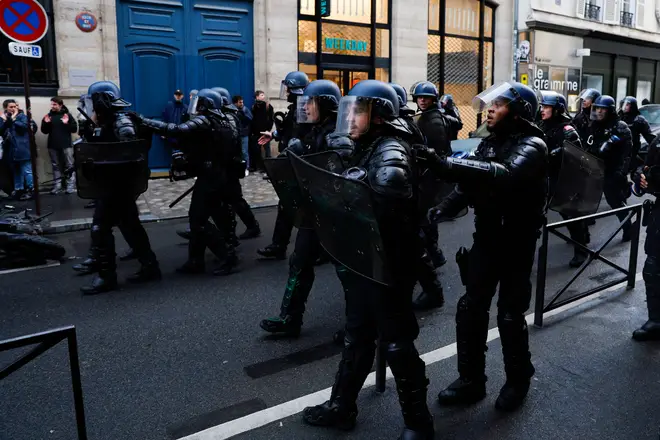 Protesters descended on the centre of the capital, with 3,000 people assembled outside the town hall by 5pm UK time, French media reported.
Flares were let off and bikes were set fire to the building, prompting a significant police response. Other items including dustbins and other items have also been set on fire around Paris.
Shortly after 8pm UK time, a police station in Nantes was set alight by protesters, as a water cannon tackled the blaze.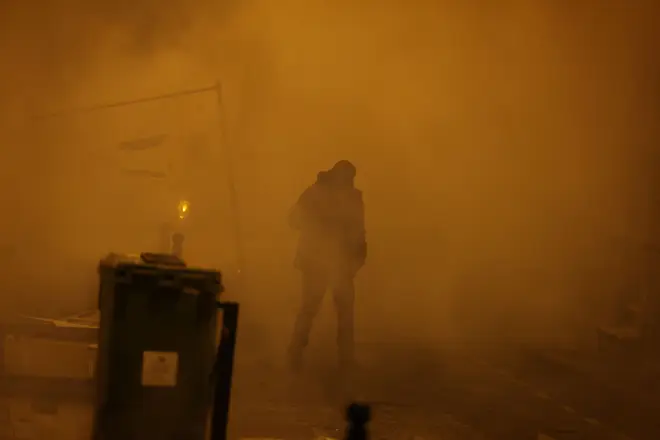 In March, a lavish banquet that was due to be attended by King Charles and Emmanuel Macron at the Palace of Versailles was moved following threats of violence.
The event was due to be the "highlight" of the King's visit to France, but was initially moved as violent protests continue across the country.
The monarch's visit to the country was eventually cancelled due to the level of protests, with King Charles heading to Germany instead.