'Trauma upon trauma': Rape victims 'suicidal' as cases take 'more than eight years' to get to court
20 November 2023, 06:39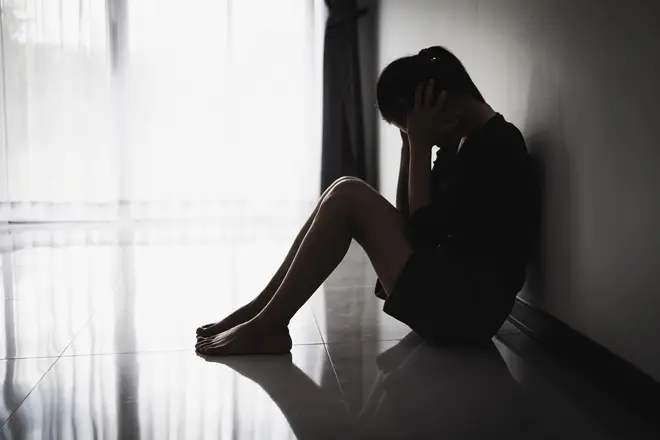 When Violet* reported an alleged rape back in 2018, involving multiple perpetrators, she didn't know she'd still be waiting for a court hearing five years later.
In an attempt to get justice, she was forced to enter a legal system with delays she describes as layering "trauma upon trauma".
Now, LBC has learned that "multiple" rape survivors are having to wait more than eight years to take their cases to court.
"These cases are not the standard cases," said Amelia Handy, Head of Policy and Public Affairs at Rape Crisis. "But they do exist, and they are not so rare."
The most recent Ministry of Justice figures show there are currently 2,376 rape cases awaiting trial in England and Wales, taking an average of 2.2 years from the reporting of the crime to completion, but record court backlogs mean hearings are increasingly being postponed.
Read more: 'How am I supposed to move on?': Rape and sexual abuse victims 'charged up to £22,000' for court documents
Read more: Hundreds of suspected rapists 'wrongly labelled as women in CPS referrals' - despite Suella Braverman's orders not to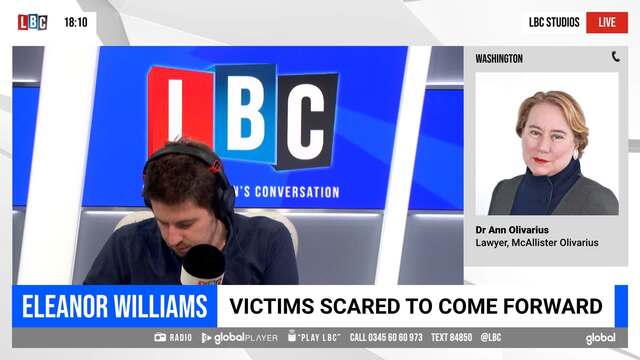 Lawyer says rape is a 'free crime' in Britain
Rape Crisis says the number that were rescheduled at least once in 2021-2022 was up by 133%, compared to the previous year.
Meanwhile, there were five times as many trials that were rescheduled six or more times in the same period.
Crumbling courtrooms, and a lack of judges and lawyers, are exacerbating the delays.
"They're waiting in limbo for so many years," London's Victims' Commissioner Claire Waxman said.
"It really is so detrimental to their mental health," she added. "We have heard from victims who have… actually said they wanted to take their life because they just can't go on."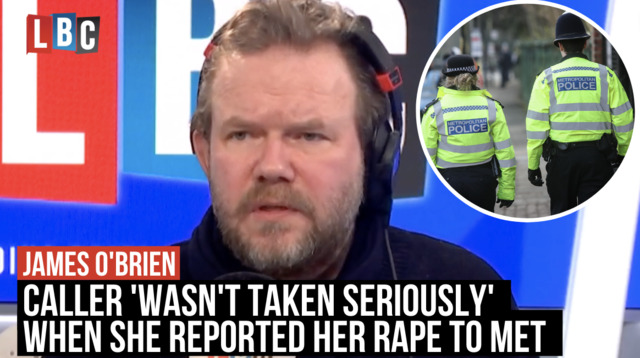 Caller says she 'wasn't taken seriously' when she reported her rape to the Met.
Campaigners are concerned the increased waits will result in even fewer survivors of rape reporting crimes to the police.
Violet said that if she knew what the process was going to be like, she would not have reported her experience.
At one point, the trial in her case was delayed by a year.
After mentally preparing herself for a hearing, she said the "adrenaline drop" after being told last minute about the change in schedule was "humongous, devastating."
The experience also left Violet with "zero confidence in the police,". She added that in her view "what we're looking at is systemic decriminalisation of rape and sexual violence."
Presented with the evidence by LBC, deputy chief constable Maggie Blyth, NPCC's first national police lead for violence against women and girls, said the criminal justice system needs a "significant overhaul".
She said victims waiting eight years for a trial is "really dispiriting."
She admitted it's hard for victims to maintain confidence in the system if "you get a case to court and then it's cancelled on the day, or if you go so far down the journey and then you're told your case isn't going to come to court for another couple of years."
Despite this, she implored victims to report crimes to police: "We are working very hard to get cases through the system to court, and with the CPS and with the court, are absolutely determined to bring these waiting times down."
Ms Waxman agreed efforts to reduce the time taken for police to hand evidence to the CPS, and for the CPS to reach a charging decision, are having a positive impact.
It no longer takes "years and years" she said. "They are trying to get cases charged a lot quicker, that will cut down that wait time for that rape victim."
The part she can't see improving "anytime soon", is the time it takes rape cases to reach court: "The record Crown Court backlog is huge, and there isn't a huge amount of effort coming from the government to really try to tackle that."
Ms Waxman has called for the introduction of specialist rape courts, "or at the very least a different way of listing cases for rape," to tackle the backlog.
Concerns have also been raised about the impact on public safety.
Despite just 2% of rape cases resulting in a charge, around 70% of those end in a conviction.
"There is a major risk that after months and potentially years of police investigation and waiting for CPS to make decisions … [victims] then drop out," said Rape Crisis's Amelia Handy.
"It's really devastating and essentially means that rapists walk free."
"There are cases where we know there will … be rapists who are out in the public and causing potentially a risk and harm to other victims," said Ms Waxman. "It's absolutely a public safety issue as well… the delays… put the public at risk."
Eventually, after more than five years spent waiting for a trial, the people Violet says raped her walked free.
In the time before the trial, she says the prospect of running into the defendants was "a horrifying reality."
She said she lost hope of securing a conviction two years into the legal process, but admitted that despite the defendants being acquitted, she feels "afraid" that they are still out in public.
A spokesperson for the Ministry of Justice said: "We are doing more than ever before to ensure victims see justice done – our latest figures show we're prosecuting more adult rape cases than in 2010 and we have already exceeded the stretching ambitions set out in our 2021 Rape Review to increase charges and rape cases reaching court 18 months ahead of schedule.
"But we know much more needs to be done, which is why we've launched a 24/7 victim support line, have extended unlimited sitting days for the third year in a row so Crown Courts can operate at maximum capacity, are quadrupling funding for specialist support services and introducing laws to ensure rapists spend their entire custodial sentence behind bars."
The NHS provides a list of organisations you can contact if you have been sexually assaulted.
The Samaritans are also available 24/7 if you need to talk. You can contact them for free by calling 116 123, email jo@samaritans.org or head to the website to find your nearest branch. You matter.