Rishi Sunak drops huge hint that general election will be held in Autumn 2024 as he marks one year in No10
25 October 2023, 11:11 | Updated: 25 October 2023, 11:20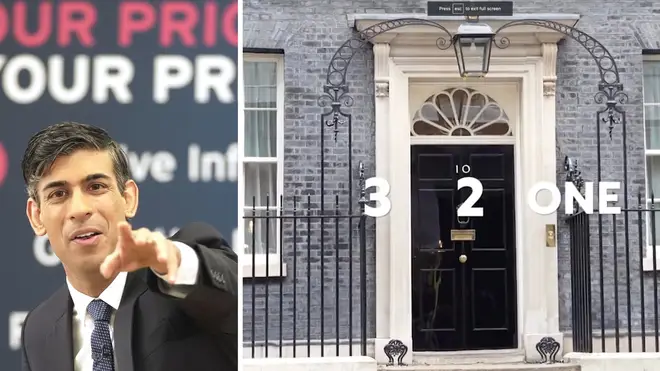 Rishi Sunak appears to have dropped a huge hint that a general election is to be held in Autumn 2024.
A video was shared on the Prime Minister's official Twitter account under the post: "We've achieved a lot in the year since I became PM. But be in no doubt, there's so much more to do."
Towards the end of the video, the on-screen captions state: "All long term decisions for a brighter future. So what can a country achieve in 52 weeks? Watch this space."
The wording has been taken to be an indication that a general election could come in the Autumn of 2024.
17 December 2024 will mark exactly five years since parliament first met after the last general election, in 2019.
If an election has not been called by this point, parliament will be automatically dissolved and the election will take place 25 working days later.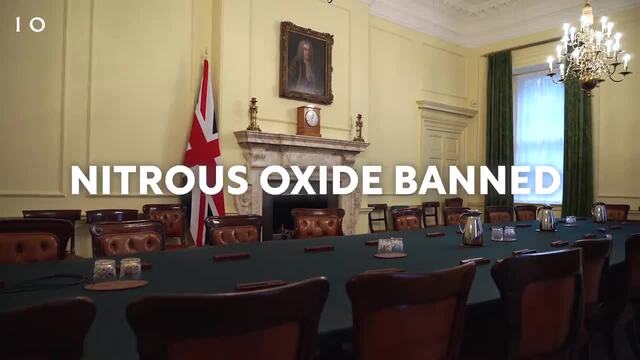 Is Rishi Sunak hinting at a General Election 12-months from today?
This means the next election will take place by the end of January 2025 at the absolute latest.
No10 insiders say that no decision has been made on when to call an election - but many expect it to be in the autumn.
Labour are preparing for it to be held as early as May 2024 - which would coincide with London Mayoral elections too.
However, CCHQ will be under pressure for it not to clash with the US election, which will take place on November 5.
The Prime Minister and his allies used the one-year milestone to point to administration's achievements since taking over from the fleeting Liz Truss premiership.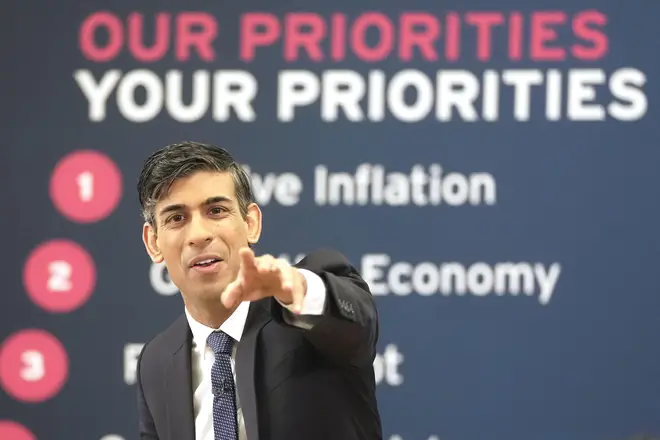 But the mood remains gloomy among the wider Tory party after a string of bruising by-election defeats and polling that places the Conservatives well behind Sir Keir Starmer's Labour.
Read more: UK a 'laughing stock' for allowing migrants to 'get off boats and go straight into four-star hotels', minister says
Read more: Keir Starmer to meet Labour Muslim MPs as backlash grows over Israel-Gaza siege comments made on LBC
In a statement published on Wednesday, Mr Sunak said: "As I mark one year as Prime Minister, there are many moments that fill me with pride.
"When I spoke about my priorities in January, I knew they were going to be tough targets to meet, but I made them because they're what's right for this country, its economy and its people. And it's why over the last 12 months we've been committed to meeting them - building a better, brighter future for all of us."
Downing Street also released the slickly produced video to mark the occasion, which appeared to signal that the Prime Minister is in no hurry to call a general election.
Recent polling has suggested that voters want an election sooner rather than later, with Labour overwhelmingly seen as the favourites to form the next government.
The 46-second video, published on the Downing Street YouTube channel, offers a rapid run through of Mr Sunak's policy priorities over the last 12 months.
It asks viewers: "So what can a country achieve in 52 weeks? Watch this space."
The Prime Minister remains under pressure to deliver on his five priorities, which include cutting waiting lists, halving inflation and stopping small boats crossings in the Channel.
Reflecting on his year in office he points to the signing of the Windsor Framework amending the Northern Ireland Protocol, the decision to axe the northern leg of HS2 and his watering down of key climate pledges.
"I know this year has been tough, and there is still work to be done to help hardworking families across the country, but I'm proud of the steps we've made," he said.
Close ally and deputy prime minister Oliver Dowden used the anniversary to praise his party leader, who will face PMQs in the Commons later.
In a post on social media, he said: "I supported Rishi Sunak to become Prime Minister because he provides the leadership that puts national interest above self interest.
"A year in, he is making progress on the immediate challenges the U.K. faces, while also taking long term difficult decisions for a brighter future."
Opposition parties have offered a more negative assessment of Mr Sunak's tenure.
Labour's shadow paymaster general Jonathan Ashworth said: "The past year has seen weak Rishi Sunak pushed around by a chaotic and divided Conservative Party, allowed Liz Truss to dictate government policy, and hopelessly failed to deliver for struggling working families paying more on their mortgage thanks to the Tories."
For the Liberal Democrats, shadow Cabinet Office spokeswoman Christine Jardine said the country has been "in a constant cycle of Conservative sleaze and scandal, moving from one crisis to another".
She added: "Rishi Sunak should call a general election now so voters can put this Government out of its misery. The British public deserve better than another year of absolute chaos."