'Rolex ripper' robbery gangs stalk celebrities online before 'stealing watches to order'
27 March 2023, 08:13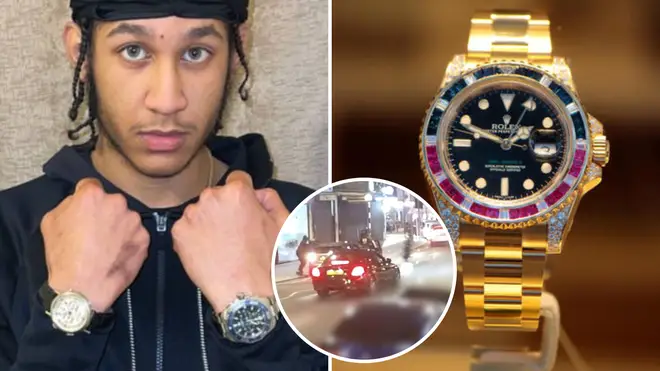 Gangs of thieves who steal expensive watches and jewellery have been following celebrities' and influencers' movements on social media before making their move.
Top-end watch brands like Patek Philippe, Audemars Piguet and Richard Mille have soared in value since the pandemic. 'Rolex ripper' gangs steal the watches, often at gun- or knife-point, before selling them on much cheaper than the usual price.
"These watches have become portable assets in the face of instability in the housing and banking markets," said Alex Bomberg, chairman of global security firm Intelligent Protection International Limited.
He told the Times: "They can be stolen to order or easily shifted on through the black market, maybe for one tenth or a fifth of their value.
"If they're stolen to order it raises a number of issues; there could be some street credibility for criminals who take a watch off a famous person's arm and sell it to a collector who is happy to buy stolen timepieces."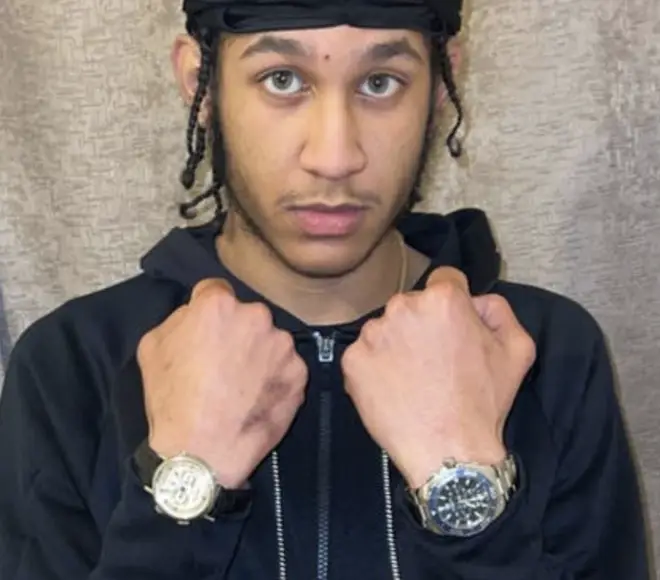 British former boxer Amir Khan was accosted by a robber brandishing a gun, who stole his custom-made £72,000 watch as he left a restaurant in east London in April last year.
Mr Khan told the Sun on Sunday: "In that moment, you think the worst . . . that the kids could be growing up without their dad, that Faryal would be raising them on her own.
"Your life flashes before your eyes. I leant my head to the right because I thought, if he is going to shoot me, he can shoot the side of my head. I don't want to see the bullet coming."
Two men have admitted conspiracy to commit robbery and possession of an imitation firearm, and are awaiting sentencing.
Meanwhile a group dubbed the "Rolex rippers" were jailed in February after a spate of terrifying knifepoint watch robberies throughout London.
They made their victims fear for their lives as they threatened them with a large knife or machete and stole watches and bags.
But their spree was halted after they botched an escape and cops were able to track them down.
The robbery was among 1,173 watch thefts recorded by the Metropolitan Police between April 2022 and February 2023, up 6% from 1,106 over the previous 11 months. Officers said warm weather was partly to blame for the increase.
Security expert Mr Bomberg continued: "We haven't seen the tip of the iceberg. Not all watch robberies are reported to the police . . . most likely because of the reputational damage to the owner if they [the watches] aren't insured.
"Gangs are targeting affluent areas and carrying out reconnaissance, looking for soft targets. It's about being switched on to your surroundings and seeking the correct advice if you're concerned about your home security."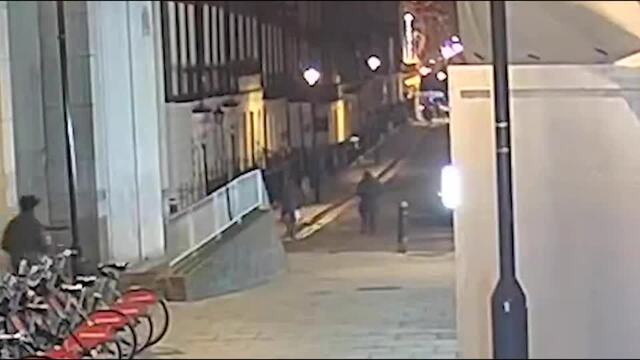 Man convicted for violent high value watch robbery
Christopher Marinello, the founder of Art Recovery International, which finds works of art looted by the Nazis, stolen art and watches, said thieves were tracking wealthy people on social media to plan their next robbery.
He said: "You've got these rich, young knuckleheads flexing their watch collections on Instagram. Gangs are looking at them and thinking, 'He's staying at this hotel in London and he's got these Hublot watches. Let's wait for him to pop out and we'll get him.'
"You can't blame people for wanting to show off what they have but there simply aren't enough police on the street these days. You can't go out to dinner in Mayfair wearing a high-end watch. These robberies happen several times a week and thieves are becoming more violent.
Read more: 'Rolex rippers' caught after bungling watch robbers leave phone in car and pose with stolen timepieces
Read more: Shocking footage shows moment moped muggers hit pedestrian to steal £211,000 watch in terrifying 45-minute spree
"Victims are disappointed with law enforcement. Look, I don't want to just blame the Met — it's happening with police forces worldwide — but the Met are tied up with one scandal after another when they should be out on the street serving and protecting the people."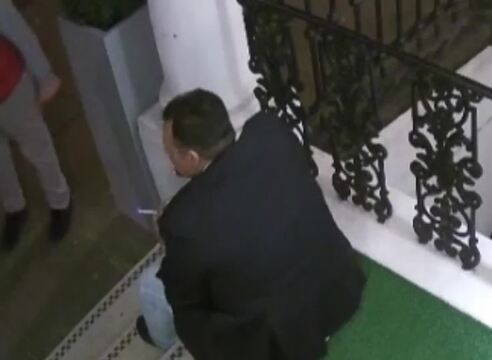 Crooks Snatch £10,000 Rolex In Hugging Robbery
Commander Owain Richards, the Met's lead for robbery and violent crime, said: "I'm sorry for any victim we have let down in terms of a lack of effective and compassionate response. There is more to do. I'm not content with where we are with our detection rates and my mission is fewer robberies, more detection and less crime.
"I want people to go about their daily lives — to go to the theatre, for dinner and enjoy this fantastic global city. Tackling robbery in all forms, particularly knife-enabled street-based robbery, is an absolute priority.
"We're not going to solve this problem alone. We need the public, victims and witnesses to report these matters to us so we can improve the chance of arresting the suspects."