Russell Brand 'questioned by police' over three sex offence accusations
19 November 2023, 16:13 | Updated: 19 November 2023, 16:36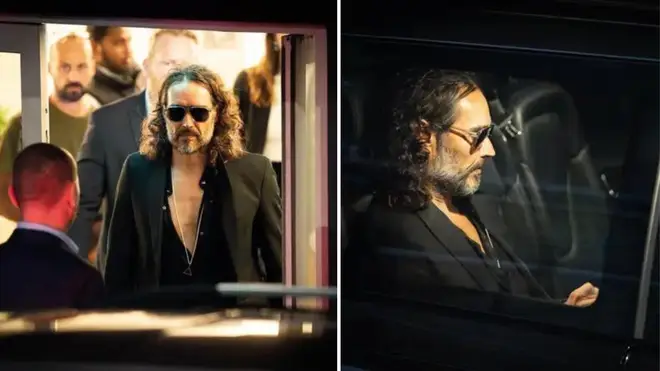 Russell Brand has been questioned by police over three claims of historic sexual assault.
The comedian and actor was interviewed under caution at a south London police station on Thursday, a spokesperson for the Met said.
Officers said their investigation was continuing, the Times reported.
Brand, 48, denies the claims and has insisted his relationships were always consensual.
Police said: "A man in his forties attended a police station in south London on Thursday, 16 November 2023.
Read more: Russell Brand denies 'very serious' claims against him as he insists all relationships have been 'consensual'
Read more: What has Russell Brand been accused of and how has he responded?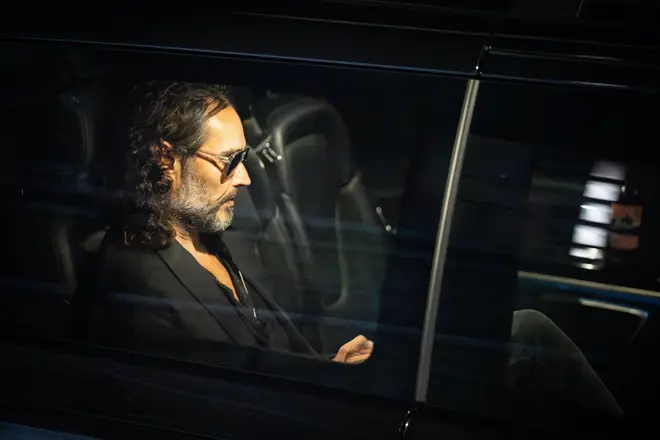 "He was interviewed under caution by detectives in relation to three non-recent sexual offences. Enquiries continue."
Brand was first accused in September of historic sexual offences against four women in an investigation by the Sunday Times and Channel 4. That prompted police to urge people to come forward.
Police later said that they were investigating claims of sexual offences against the comedian. Officers from a unit set up after the Jimmy Savile scandal have been assigned to help detectives with the case.
The alleged incidents that police questioned Brand over on Thursday are said to be different from those previously reported.
Detective Superintendent Andy Furphy, who is leading the inquiry, said: "We continue to encourage anyone who believes they may have been a victim of a sexual offence, no matter how long ago it was, to contact us.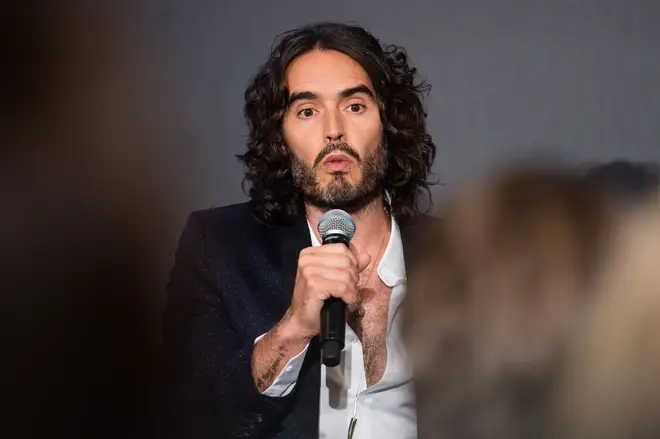 "We understand it can feel like a difficult step to take, and I want to reassure that we have a team of specialist officers available to advise and support."
Four women have claimed that Brand assaulted them, in incidents said to have taken place between 2006 and 2013.
After the accusations came out, another woman said that she had been sexually assaulted in London in 2003.
Brand has also been accused of sexually assaulting an extra on the set of the film Arthur in 2010.
Thames Valley Police have also said that its officers are investigating claims of stalking and harassment made by a woman against Brand.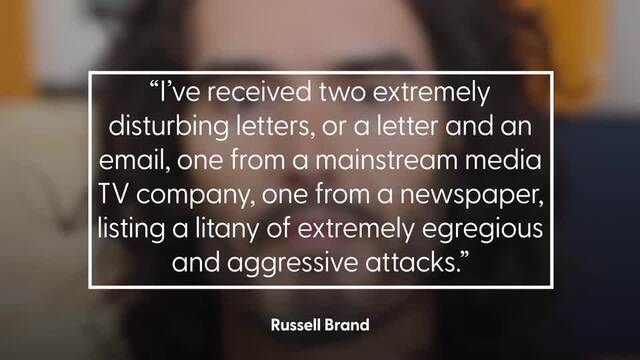 Russell Brand denies Dispatches documentary claims he raped and sexually assaulted four women
Previously, in a YouTube video in which he railed against the mainstream media, Brand said the accusations amounted to a series of "extremely egregious and aggressive attacks".
He said they were "some very serious allegations that I absolutely refute" when they first emerged earlier in September.
"What I seriously refute are these very, very serious criminal allegations," he said, adding that all his relationships had been consensual.
"Also, it's worth mentioning that there are witnesses whose evidence directly contradicts the narrative that these two mainstream media outlets are trying to construct, apparently, in what seems to me to be a coordinated attack.
"Now, I don't want to get into this any further because of the serious nature of the allegations, but I feel like I'm being attacked and plainly they're working very closely together."
The comedian took a seven-day hiatus from social media after the allegations emerged against him but he has since returned to making regular posts on 'free speech' platform Rumble after he was blocked from earning revenue on YouTube.