Russell Brand quits two businesses as his content is removed by BBC and Channel 4
19 September 2023, 15:57 | Updated: 20 September 2023, 15:27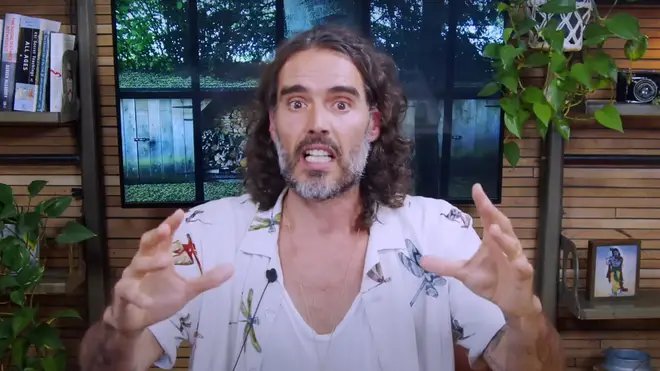 Russell Brand has stepped down from two of his businesses, One Arm Bandit and Mayfair Film Partnership Ltd, in the wake of sexual assault allegations against him.
The Companies House pages for both One Arm Bandit and Mayfair Film Partnership Limited, a film productions company, feature the update: 'Termination of appointment of Russell Edward Brand as director on 19 September 2023.'
The resignations come after four women anonymously accused Brand of assaulting them between 2006-13, whilst he was at the height of his TV comedy fame. Now a YouTuber, Brand, 48, denies the allegations.
READ: What has Russell Brand been accused of and how has he responded?
His income is already set to dwindle after YouTube has removed the monetisation of his content. Brand's main channel has over 6.62 million subscribers, and 2.4K videos. He is believed to make somewhere between £2,000 and £4,000 per video.
Russell Brand vehemently denies the allegations made against him.
In a further development today, the BBC removed some of Brand's content from the iPlayer and the Sounds app.
Channel 4 also removed all of his content.
A spokesman said: "We've taken down all content featuring Russell Brand while we look into the matter.
"This includes episodes of the Great British Bake Off and the Big Brother box sets that he appeared on."
READ: YouTube turns off the cash for Russell Brand as comedian's work is pulled by the BBC
YouTube said the suspension of monetisation was because of the allegations made against Brand.
In a statement, YouTube said: "We have suspended monetisation on Russell Brand's channel for violating our Creator Responsibility policy. If a creator's off-platform behaviour harms our users, employees or ecosystem, we take action to protect the community."
The company said that it had suspended Brand's channel from the YouTube Partner Program "following serious allegations against the creator. This action means the channel is no longer able to monetise on YouTube".
The decision applies to all channels that may be owned or operated by the 48-year-old, it added.