Russian jet agonisingly close to shooting down unarmed British plane, which could have brought UK and US into the war
10 April 2023, 11:19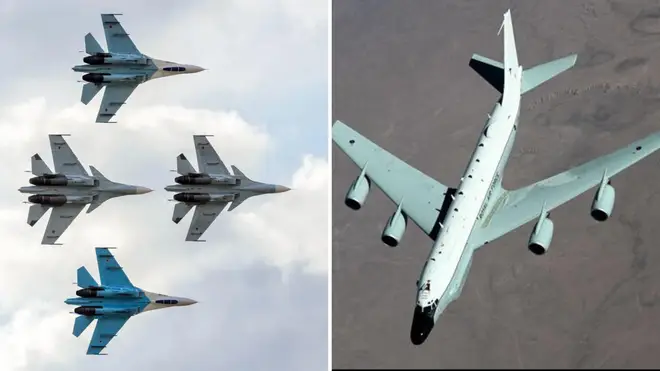 A Russian plane came close to shooting down a British jet in an encounter near the borders of Ukraine, leaked military papers have shown.
The Russian plane came close to striking the RAF Rivet Joint jet, a "nuke-sniffer", which was flying over the Black Sea, to the south of Ukraine on September 29 last year, Pentagon papers reveal.
Defence secretary Mr Wallace only said at the time that the Russian plane came close to the British jet and "released a missile in the vicinity". The incident took place in international waters.
He said the encounter was the result of a technical "malfunction", although he admitted it was a "potentially dangerous engagement.
Read more: Russian fighter jet fires missile near unarmed RAF plane patrolling over Black Sea
Read more: Tense footage shows Russian fighter jet colliding with American Reaper drone over Black Sea
He told MPs: "We don't consider this a deliberate escalation by the Russians, our analysis would concur it was a malfunction."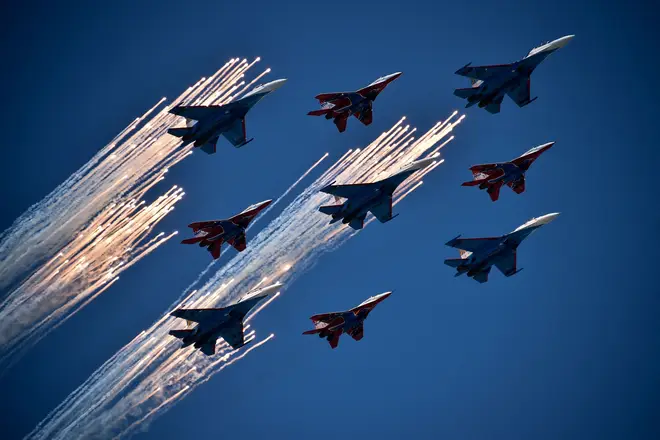 He said: "However, it is a reminder of quite how dangerous things can be when you choose to use your fighters in the manner that the Russians have done over many periods of time."
But the leaked Pentagon documents, uncovered by the Washington Post, show that the Russian Su-27 actually came very close to hitting the RAF jet, resulting in "a near-shoot down of UK RJ (Rivet Joint)."
If the missile had hit the RAF plane, it might have brought the UK and the rest of NATO into direct armed conflict with the Russians.
Article 5 of the founding treaty of NATO makes member states agree that an armed attack against one or more of them "shall be considered an attack against them all".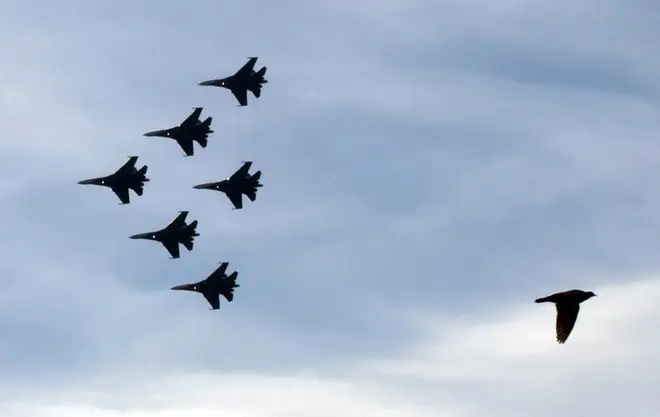 Every NATO member will help the country that has been attacked with any action "it deems necessary".
Mr Wallace said at the time: "The UK Ministry of Defence has shared this information with allies and, after consultation, I have restarted routine patrols, but this time escorted by fighter aircraft.
"Everything we do is considered and calibrated with regard to ongoing conflict in the region and in accordance with international law.
"We welcome Russia's acknowledgement this was in international airspace, and the UK has conducted regular sorties with the RAF Rivet Joint in international airspace over the Black Sea since 2019 and we will continue to do so."
The leak comes after a Russian fighter jet struck the propeller of a US surveillance drone over the Black Sea in March.
American officials were forced to bring down the unmanned aerial vehicle in international waters.