'It's an act of solidarity:' Sadiq Khan defends bid to fly EU flag above City Hall on Brexit anniversary day
23 June 2023, 11:10 | Updated: 23 June 2023, 11:21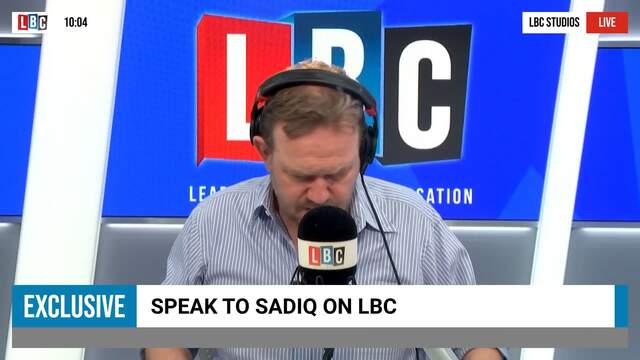 Sadiq Khan joins James O'Brien
Sadiq Khan has defended his blocked attempt to fly the EU flag above his office on the seventh anniversary of the referendum to leave the bloc while speaking to voters on LBC's Speak to Sadiq.
The Mayor of London said he was threatened with prosecution after permission to fly the flag over his office in Newham was blocked by the local authority.
Under town and planning regulations, the flags of other nations are not allowed to be flown on public land in England - a rule which once had an exemption for the European Union flag but which was changed when the UK left the bloc in 2021.
Mr Khan will attempt to circumvent the wishes of central government by lighting up the building in the EU colours of blue and yellow to mark the anniversary.
Read More: Brexit was never going to make the UK better off, says former Chancellor Lord Hammond
Read More: 'Apart from Brexit and lockdown, Boris was a superb and underrated PM' says LBC's Rachel Johnson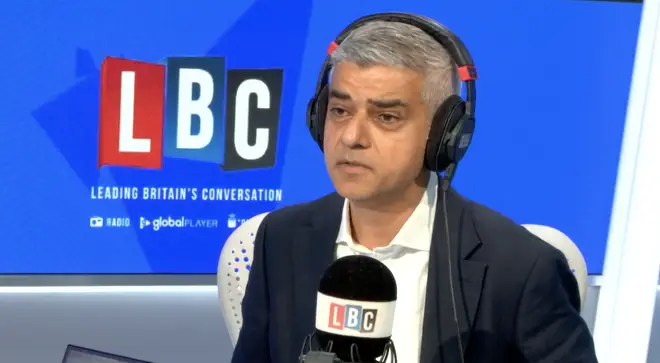 Mr Khan told LBC's James O'Brien: "There are 1.1 million Londoners who are from the EU who feel they are the other. Today is an important day for them. Flying the flag is an act of solidarity for those others."
Detailing his dealings with the Government over the act, the Mayor said: "An example of how crazy things have gotten is often we fly flags outside City Hall to show solidarity and support.
"For example, we have been flying the Pride flag during this month - because it is Pride month. When there are tragedies across the globe, we fly flags of countries where people have been affected and we thought it would be a great idea today, the seventh anniversary, to fly the European Union flag.
Despite his wants, the Mayor discovered "that the law was changed the year before to specifically prohibit the EU flag on a public building unless you go along a laborious, lengthy, burdensome, expensive process to get specific permission from the Government."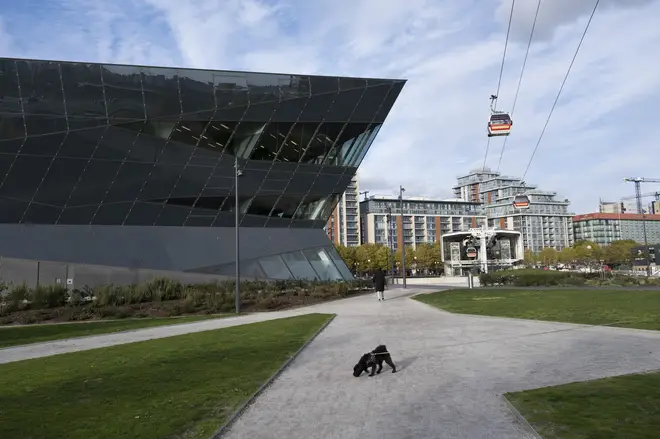 On the seventh anniversary of the vote, Mr Khan stressed his commitment to the 1.1 million EU citizen Londoners.
He told LBC: "The key thing I want to get across today is to those Londoners who are originally from the EU is to say thank you for staying for the last seven years.
"These people are our friends, neighbours, colleagues, and loved ones and they have had a rotten time over the last seven years and used as bargaining chips when it comes to negotiations with the EU.
"There were all question marks about what settled status means - they have had to be on the receiving end of anti-migrant rhetoric from our Government and they've stayed."